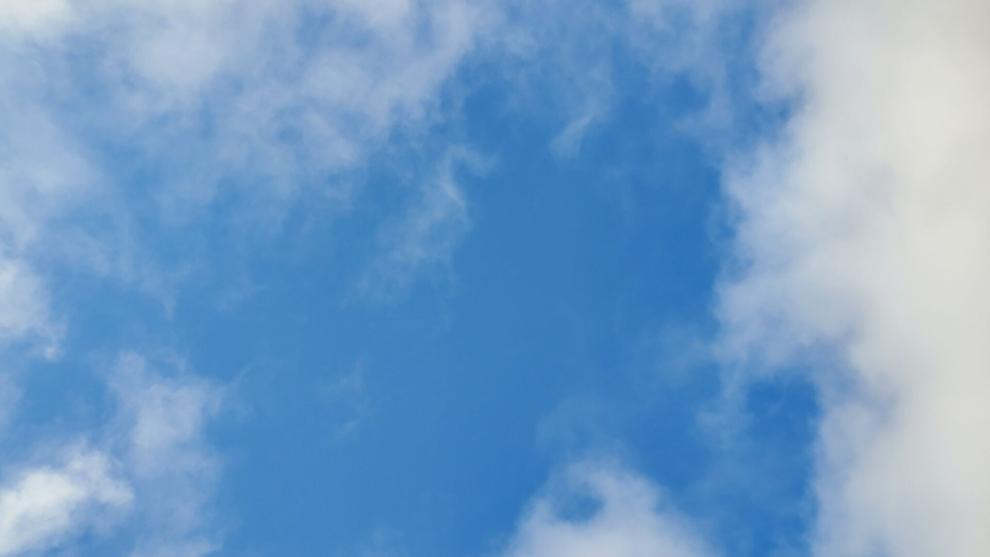 Did you happen to experience a rain mist while sunny with blue sky overhead today? 
While it was a very light drizzle/mist today, it's similar to what is known as a sunshower or serein, which is a meteorological phenomenon that occurs when rain falls while the sun is shining.
This occurs due to the presence of prevailing winds blowing precipitation over a distance or as a result of rapidly dissipating rainclouds.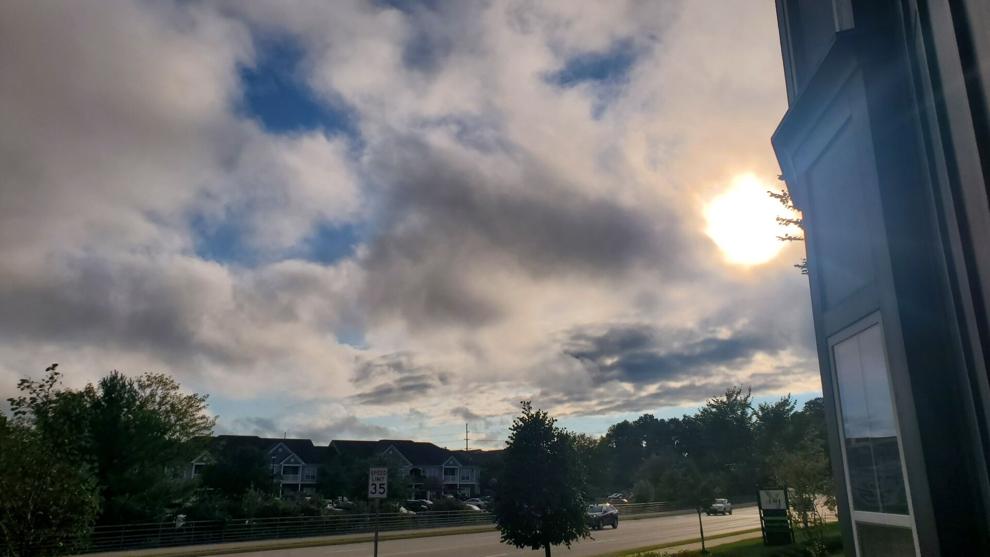 A cold front quickly moved through today, with an area of Low pressure to our north. Scattered showers occurred, and then the winds picked up this afternoon. We had a mixed sky.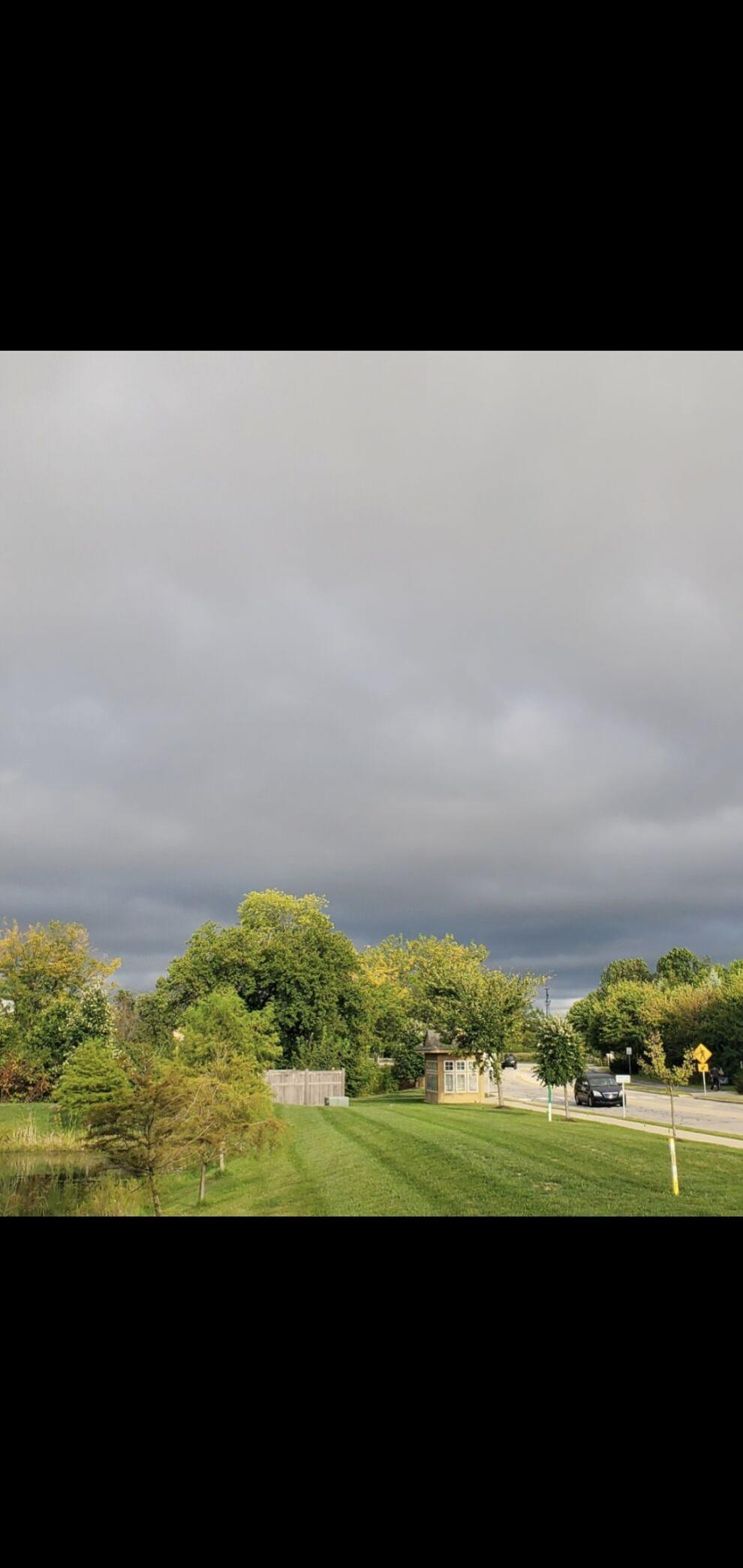 In reality, there is no real occurrence of rain without any clouds. Although it may be clear where you are experiencing a light rain or mist, the raindrops did originate from a cloud system. The wind can carry the rain several miles away from the cloud system.
Or a cloud could be close to dissipating, meaning there is very little moisture left and chances are the cloud will have broken up by the time you experience rain/drizzle. So when you look up to see where the precip is coming from, you only see sunshine and blue sky!
Source: ownyourweather.com