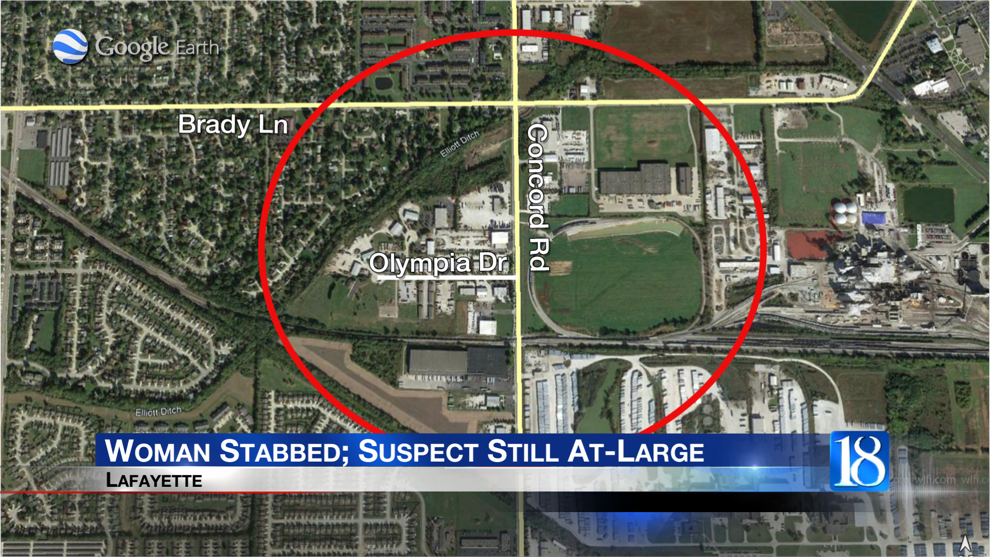 LAFAYETTE, Ind. (WLFI) — The Lafayette Police Department says a suspect is still at-large tonight after stabbing a woman in the back as she walked down the street.
It happened in the 3200 Block of Olympia Drive in Lafayette just after 6:30 p.m.
Details are slim at this time, but the woman told authorities the man stabbed her in the back and ran from the scene.
She was taken to an area hospital where her condition is unknown at this time.
Lafayette Police are still searching for suspect. He was last seen in the area of Concord Road and Brady Lane.
This is a developing story and we will update you on-air and online as we learn more.