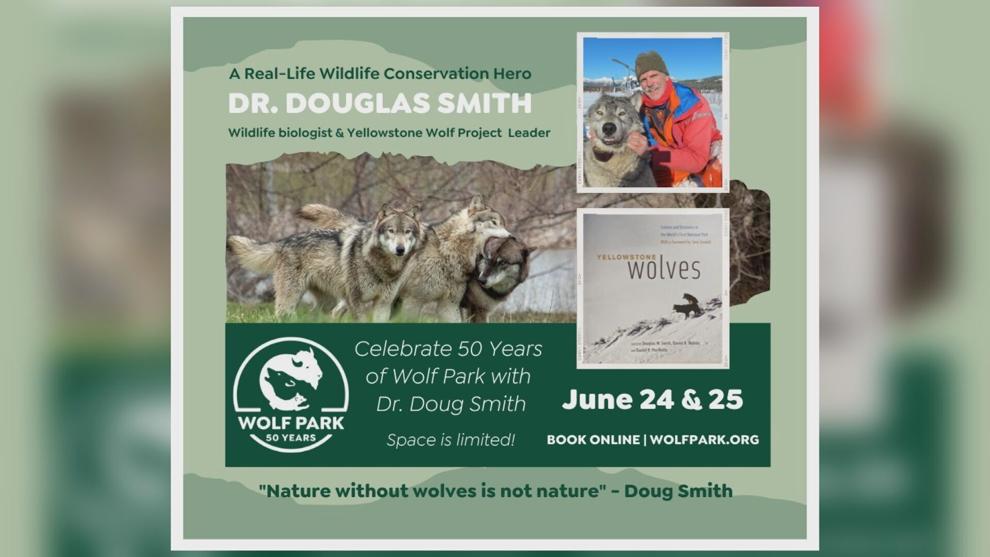 BATTLE GROUND, Ind. (WLFI) – Wolf Park is set to host a world renowned wildlife biologist this weekend. He is returning to the park where he first discovered his love of wolves.
Doug Smith is a senior wildlife biologist for Yellowstone National Park. He is also the leader of the Yellowstone Wolf Project. Smith was part of the project's very first team to reintroduce wolves into the Northern Rockies in the 1990s.
Before working to grow the dwindling population of wolves in the United States, Smith began his journey as an intern for Wolf Park founder Erich Klinghammer in 1979. While at Wolf Park, he helped raise a litter of wolf puppies.
Wolf Park Board of Directors President Holly Jaycox says having such an accomplished Wolf Park alum return highlights the importance of the work taking place there.
"Getting to see the impact of Wolf Park, real life like that and to have Doug come here and be able to say, 'Yes, I am one of the many that Wolf Park has changed my life,'" Jaycox said. "Then he has gone out and he has changed the world."
The main program featuring Smith will take place Saturday at Wolf Park from 9:30 a.m. – 12 p.m. The event serves as a fundraiser in honor of Wolf Park's 50th anniversary. Tickets for the Saturday morning program are $100.
Find more information about Doug Smith's visit to Wolf Park, including access to tickets, here.