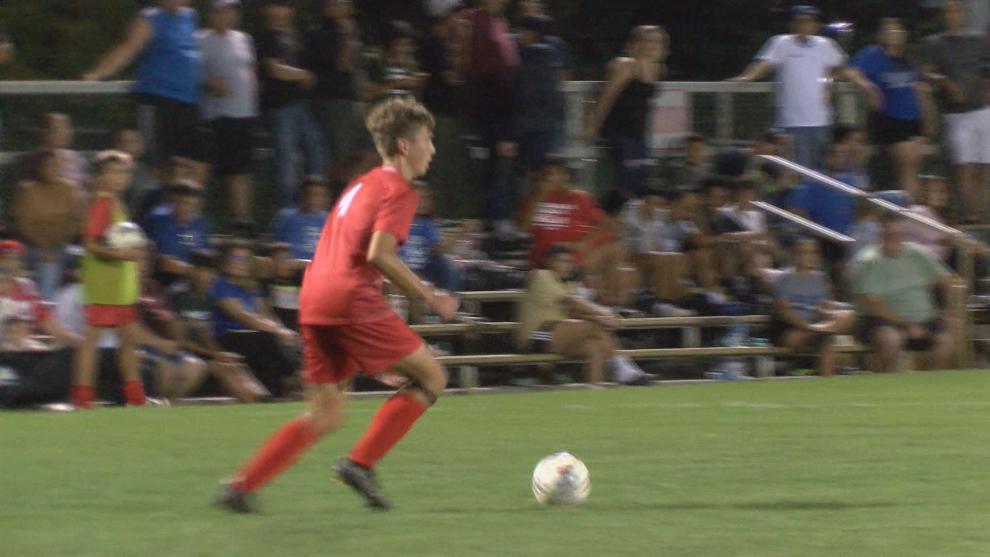 LAFAYETTE, Ind. (WLFI) — West Lafayette was taking on the Frankfort Hot Dogs tonight in high school boys' soccer. It was senior night here for all 12 seniors of the Red Devil program, and let's just say it was one heck of a match-up tonight.
Neither team was looking for their very first loss of the season. Frankfort is ranked 19 in this week's coaches poll and West Lafayette is ranked number 1.
It was a battle right from the start very early on.
Both sides were relentless and never gave up. However, this is soccer, and crazy things tend to happen in this sport.
The first goal of the game would come from the Hot Dogs off a penalty kick from Gael Hernandez.
In fact, that goal was the only one that was scored in the first half.
The second half would roll around and then West Side would seem to get rolling as well.
We'd see goals from the likes of Harry Forde, Evan Cooke, and Maurice Reimer.
West Side battles a close game and comes out victorious on a senior night.
Final score West Lafayette wins 5-to-4.
OTHER SCORES:
GIRLS SOCCER:
Western def. Benton Central, 7-5.
Tippecanoe Valley def. North White, 4-3.
West Lafayette def. LCC, 8-0.
BOYS SOCCER:
Faith Christian tied Bethesda Christian, 3-3.
Twin Lakes def. LCC, 6-2.
VOLLEYBALL:
West Lafayette def. Seeger, 3-1.
LCC def. Clinton Prairie, 3-0.
McCutcheon def. Brownsburg, 3-0.