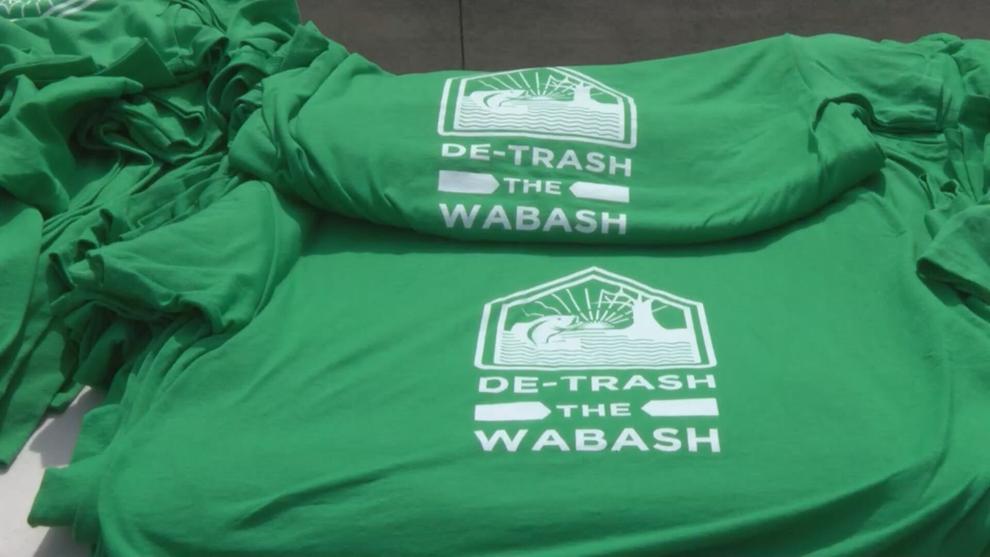 TIPPECANOE COUNTY, Ind. (WLFI) — A group of volunteers around Tippecanoe County worked together to "De-Trash the Wabash" Saturday morning.
The event focuses on removing trash and waste, as well as restoring the health of the Wabash River. Volunteers walked the banks of the river through several of its public recreation areas, including McAllister and Tapawingo Park.
There they removed abandoned appliances, trashed clothing, and other debris around the river. Watershed Coordinator for the Wabash River Enhancement Corporation, Amy Krzton-Presson hopes that people will learn to care about the river's ecosystem.
"We'd love it if everyone felt like they could take ownership of the river and the river's health.  And feel like they could make a difference in improving the ecosystems along the river," Krzton-Presson said.
She also encourages people to pick up trash in their spare time as well.
"There's plenty of litter to pick up. If you ever feel the urge to pick up litter outside of a De-Trash event, that would be incredible. If people felt empowered to go and pick up litter on their own time that's a great thing to do," Krzton-Presson said.
De-Trash Day cleans over a nine mile stretch of the Wabash River. A second clean up event will also take place in the Fall.