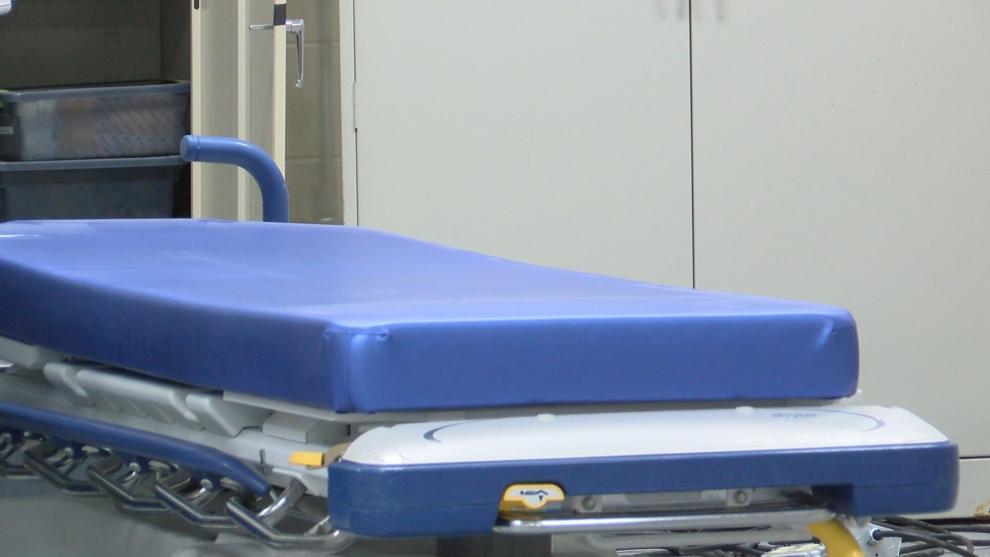 LAFAYETTE, Ind. (WLFI) — IU Health Arnett Hospital is considering building a new wing amid another patient surge. On a daily basis lately, the hospital is at 90% capacity or higher.
IU Health Arnett typically admits 12% of patients from the ER, but in December that number climbed to 20%. Emergency Services Director Dr. Nathan Marcinkowski said this is because patients have been much sicker this flu season. 
"Taking care of patients in non-traditional spaces has a lot of unique challenges to it," Dr. Marcinkowski said. The hospital will soon bring patients back into its ambulance bay, as was at the onset of the COVID-19 pandemic. The area is being refurbished for privacy with curtains and dividers. It will add just 9 beds and one chair to the hospital overwhelmed with cases of flu, RSV and COVID.
"The thing that kills me the most is when a patient sits in the waiting room," Dr. Marcinkowski said. "As a physician, I want that patient to be seen. I want that patient to be taken care of. I don't like three hour waits in my waiting room. I want zero waiting time in my waiting room." But, that's not what he is seeing.
On average, people coming to the ER are waiting up to two to three hours. Because of that, a new triage process is being implemented for imaging, labs and IVs to happen in the waiting room, while about 15 more beds are added to the hospital hallways.
In the meantime, the 14-bed observation unit being built in the back of the hospital is expected to open next spring. Construction of an entirely new wing is a possibility to try and quell the backup.
"Pretty much every bed in this hospital is full almost every single day," Dr. Marcinkowski said.