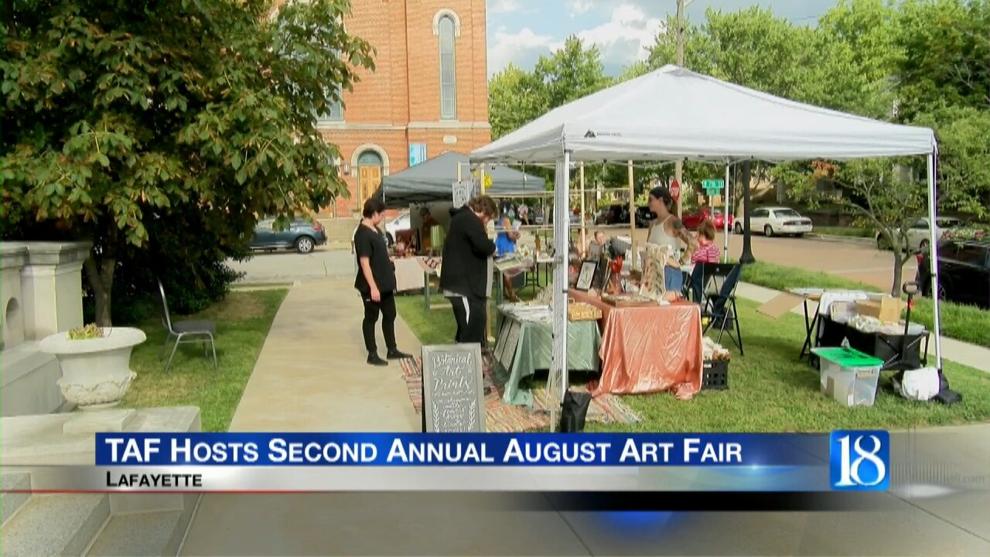 LAFAYETTE, Ind. (WLFI) — The weather cooperated well enough for people to enjoy the second annual August Art Fair hosted by The Arts Federation. Several artists, all local, displayed their various artworks in hopes of giving folks who attended something to take home.
TAF Chief Operating Officer, Ann Fields Monical said this event is a great way for new or upcoming artists to gain experience in their careers.
"There were a lot of emerging artists, and kind of practicing artists, and experienced artists who wanted a venue to sell their works, but perhaps weren't ready for big, juried fairs like Round the Fountain or Art on the Wabash. And so TAF thought in conjunction with our First Friday program that we could offer an art fair on our front lawn, said Monical.
Ann Monical also says that all proceeds and sales go towards the artists and She hopes the August Art Fair continues for years to come.