(WLFI) – Good Monday morning! Some areas reached up to 0.8" of rain to a trace in spots of rain over the last 8 hours.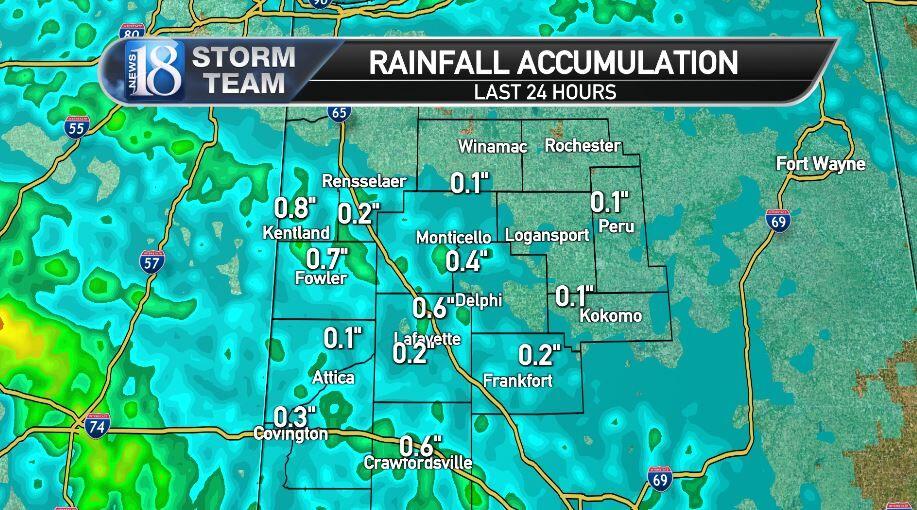 All of the rain and storms have exited the viewing area and we will be left with sunshine/partly sunny conditions for the rest of the day as high pressure works in. We'll get slight relief from the heat today but it still will be warm and humid today with highs in the mid to lower 80s.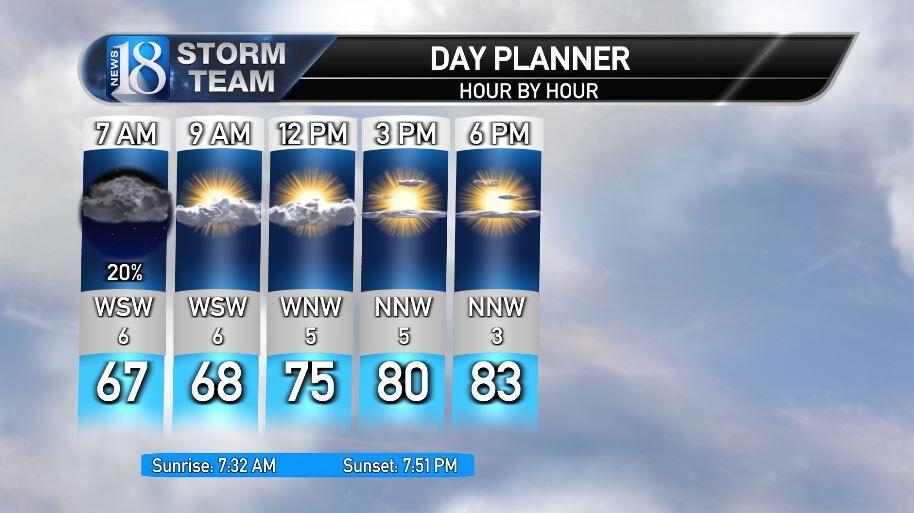 Tuesday
As we move into Tuesday, we'll see a warm and humid day ahead. We'll begin the day with lows in the mid to upper 50s with areas of patchy fog. For the rest of the day, we will have partly sunny to mostly sunny skies and a light south wind of 5-10 mph.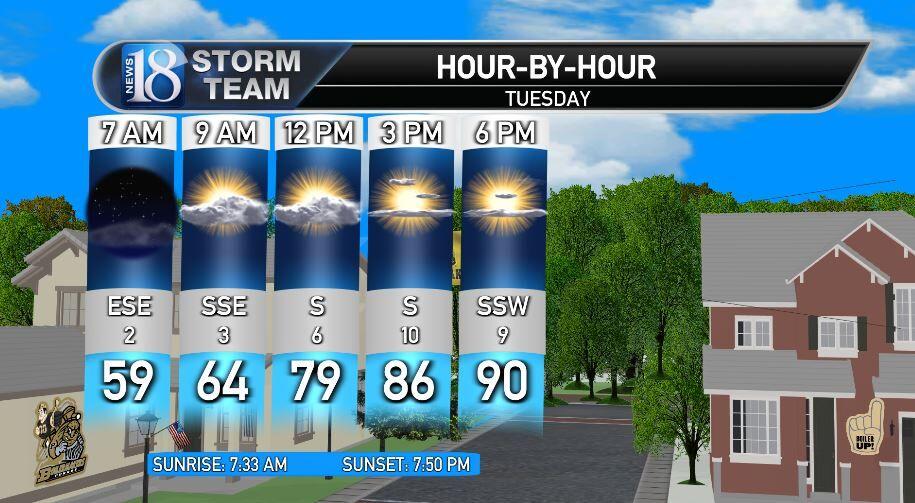 Farther north and east, a system of showers and storms will give way to some clouds and a meager chance of rain for portions of our viewing area. Nothing hard-hitting but something to stay aware of for Tuesday.
Wednesday
Another warm and humid day is on tap as a warm front lifts through the viewing area late Tuesday night and into Wednesday morning. Watch for highs in the upper 80s to lower 90s with partly sunny skies. As we move into the evening hours Wednesday, a fairly strong cold front will move through the viewing.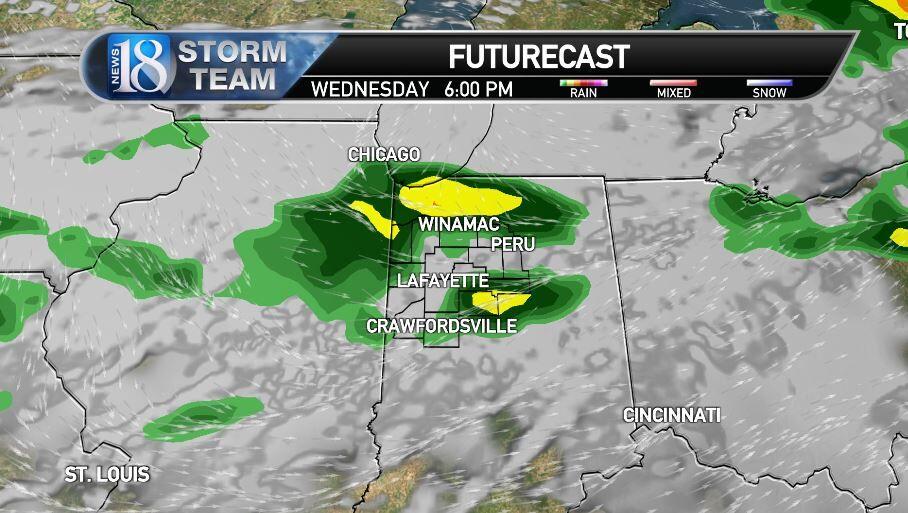 The front will not be working with much moisture so we are only expecting minor rain/storm chances. But behind the front, strong cold air advection will give us much cooler temperatures for the rest of the week and into the weekend.
Notice below, that as we move into Thursday, strong northerly winds will help bring in cooler and more fall-like temperatures.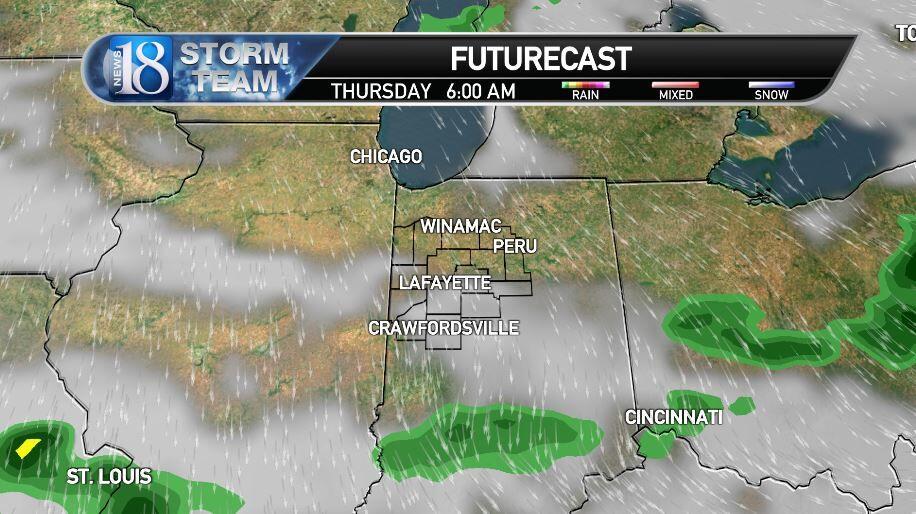 7-Day
Fall begins on Thursday and the weather will be like fall! Highs are only expected to be in the upper 60s to lower 70s. Overnight lows Thursday night and into Friday will be rather chilly. Lows are expected to be in the mid 40s. If we hit 45 for a low, that will be the first time since May 8th of this year!
Some signals show a small shortwave moving in on Friday evening/Saturday morning but it is far too early to get on exact timing, location, and storm mode. Stay tuned! Temperatures look to remain near average for the upcoming weekend with another front moving in by possibly Sunday and into early next week.