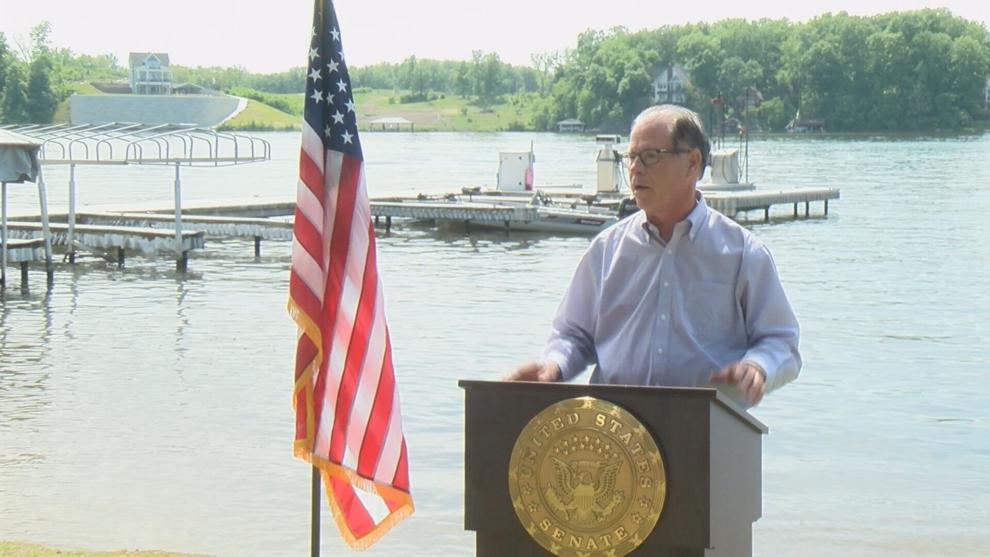 MONTICELLO, Ind. (WLFI) — Sen. Mike Braun, R-Indiana, held a press conference Monday at Tall Timbers Marina.
The event centered around a resolution to help keep Lake Freeman water levels consistent.
It stems from the 2020 drought which nearly drained the lake. The abnormally low levels had a significant economic impact in terms of boating and recreation.
Braun helped push a resolution to decrease the flow out of the lake through the Oakdale Dam from 500 cubic feet per second to 315 cubic feet per second.
Decreasing flow out of Lake Freeman was an initial concern because of a mussel habitat on the other side of the dam.
The request by the Northern Indiana Public Service Company was ultimately approved by the Federal Energy Regulatory Commission in March.
Several officials from White and Carroll counties spoke at the press conference.
Braun talked about how his office worked at the federal level to move the resolution through.
"Just kept the parties together," he said. "We moderated in a way that the lake association was not being unreasonable, let's just come to an agreement that everybody can live with. In the business of anything involving the federal government, nothing is ever fast. And in this case it moved along pretty decently."
Braun added that they were able to move the resolution through quickly because the lake association had clear merit for the resolution to be passed.
"Clearly, the major stakeholder would have been the folks living on the lake and the lake association," Braun said. "And they were not getting anywhere in terms of something moving to a resolution that looked like it was gonna happen. I knew it had the essence of being able to get worked out."
Braun encourages constituents to reach out to his office with concerns. He says the collaborative efforts are what helped the resolution pass.