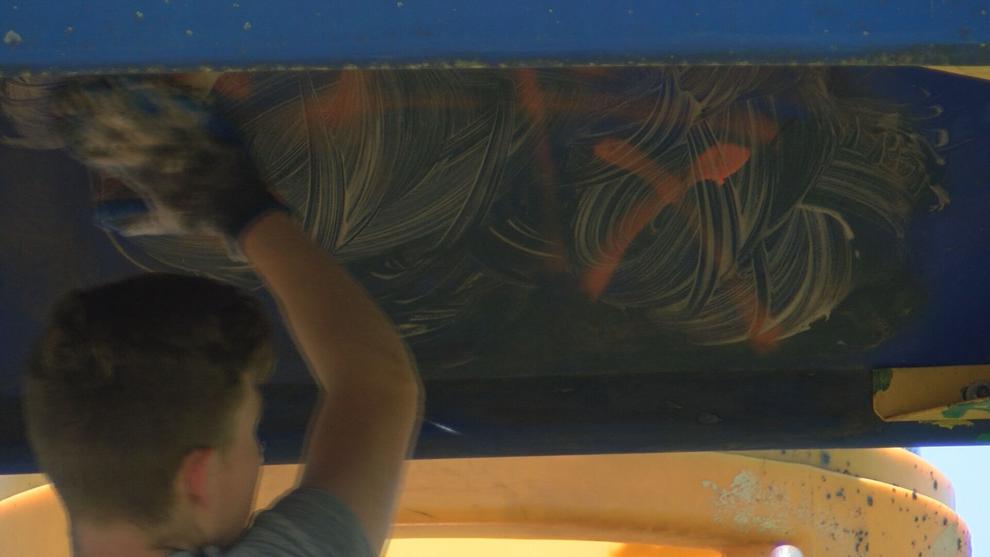 FRANKFORT, Ind. (WLFI) — An uptick in vandalism is hitting public parks across this city.
That includes minor graffiti over the past week to major destruction of bathrooms and other facilities earlier this year. 
The latest bout of vandalism happened at John Redmon Park. Vandals spray painted swastikas and other vulgar graffiti all over a playground meant for children.
It's part of a frequent trend of vandalism at Frankfort parks.
Earlier this year, vandals destroyed a bathroom at TPA Park and dumped paint all over Prairie Creek Park. 
"At TPA park, they broke into the large bathroom and absolutely destroyed everything in there," Parks Superintendent Bart Kraning said. "Flushed things down the pipes. Thankfully, we didn't have to dig anything but that was a possibility."
Kraning estimates teenaged vandals have caused $12,000 in damage just this year.
"All the toilets, all the sinks, everything in that large restroom was destroyed, so that alone was $6,000 to get fixed, overall, so that's the kind of stuff that adds up," Kraning said.
Kraning told News 18 that vandalism at parks is tough to prevent and enforce. He doesn't have the budget to increase security, but he notes police are still investigating the most recent case at John Redmon Park.
On Thursday, Jamie Verhey and her sons, A.J. and Matthew, drove from northern Clinton County to help clean up the graffiti.
Although he can't explain why the vandalism happens on a near-weekly basis, Kraning says he appreciates the community support from people like the Verheys.