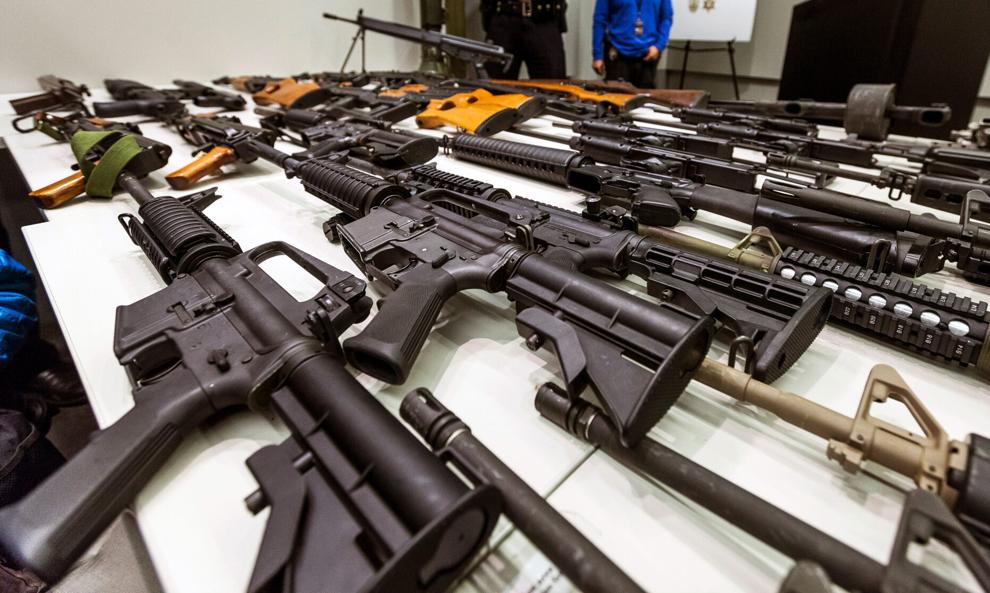 TIPPECANOE COUNTY, Ind. (WLFI) — Gun control, tax transparency and college savings are among the topics being tackled this year by state lawmakers from the WLFI viewing area. 
A new bill would raise the age from 18 to 21 to buy semiautomatic assault-style rifles and large-capacity magazines.
State Sen. Ron Alting, a Republican from Lafayette, authored the proposal.
"We're tired of seeing our children getting slaughtered. Enough is enough," he says. "This bill is not going to solve all that, but it just comes to beg the question with just common sense: Does an 18-year-old really, really need a weapon that's going to 69 rounds in less than a minute?"
Alting recognized the bill would be controversial among many members of the General Assembly.
"We're a very, very strong NRA state," he says. "We're very strong NRA in both the Senate and the House of Representatives. I expect a lot of push back on this."
Several local gun dealers declined to comment or didn't return News 18's messages about Alting's bill. 
A bill from West Lafayette's freshman State Sen. Spencer Deery is moving forward in committee.
The Republican wants to give every taxpayer a receipt showing how the state spent their tax dollars.
"Americans go to the grocery store or to Starbucks or wherever they go and they get a receipt that shows exactly what they bought," he says. "When we go and 'buy government,' we don't get any such receipt and we often don't know what we bought."
From tax receipts to an increased tax credit for contributions to 529 college saving plans, State Rep. Sheila Klinker, D-Lafayette, wants to raise the maximum incentive to $2,000.
"It's expensive today to go to college," she says. "We find some students are hesitating to go on to school because they don't want the debt."