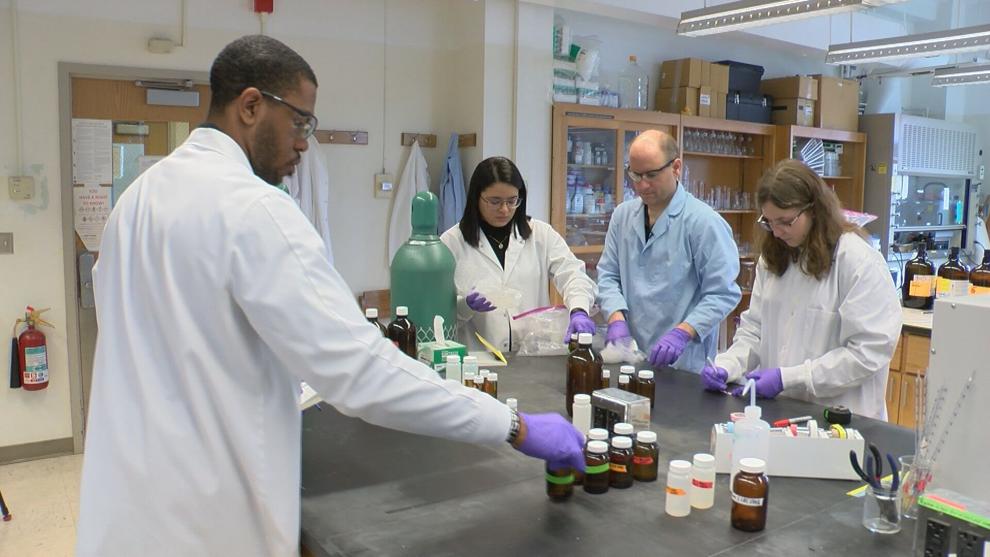 WEST LAFAYETTE, Ind. (WLFI) — Multiple research teams at Purdue University are testing contaminated creek water near the site of the Ohio train derailment.
The researchers say they found multiple contaminants related to the chemical spill that officials aren't testing for.
As we've reported, professor Andrew Whelton and several students collected water samples from East Palestine, Ohio.
Now, Whelton and professors Nusrat Jung and Brandon Boor are analyzing those samples. Early findings include chemicals like n-butyl ether and ethylene glycol.
Whelton tells News 18 the discoveries underscore the need for state and federal agencies to align their testing efforts.
"The data we've released so far indicates there are chemicals that need to be tested for that officials aren't looking for," he says. "Officials need to align their agency responses to start looking for the same chemicals, so we can make broader understanding about the health risks that remain and that were in the past."
The professors sent their findings to the U.S. Senate Committee on the Environment and Public Works.
They also contacted multiple members of Congress and the State of Ohio.
"There's a lot of good officials in different federal and state agencies, and county agencies, that want to do the right thing," says Whelton, who often visits disaster sites to conduct research. "Often, what I find sometimes, is they're sometimes not collecting the right data to make the decisions they need to make."