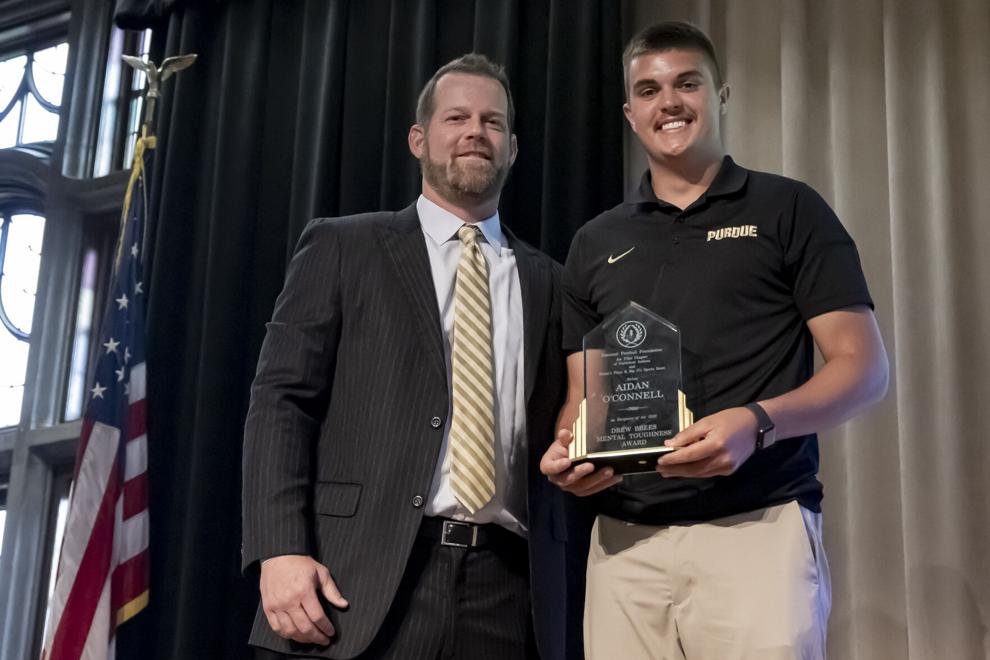 WEST LAFAYETTE, Ind. (WLFI) — Purdue football star Aidan O'Connell received a special award and message during Sunday's Joe Tiller Chapter of the National Football Foundation's Honor Luncheon. 
It was held at the Purdue Memorial Union and honors Purdue Football legends.
The Purdue quarterback was named the winner of the Drew Brees Mental Toughness Award.
Brees sent a special video message congratulating O'Connell.
"Aiden, it's hard to believe everything you've overcome from coming in as a walk-on quarterback for the Purdue Football team to ninth on the depth chart," Brees said. "Just putting your head down and continuing to focus and work each and every day, over coming plenty of hardship and injury, adversity in order to put yourself in the position to be the starter, to be a leader and to do so much for the Purdue Football Program." 
The full message from Brees can be seen here.