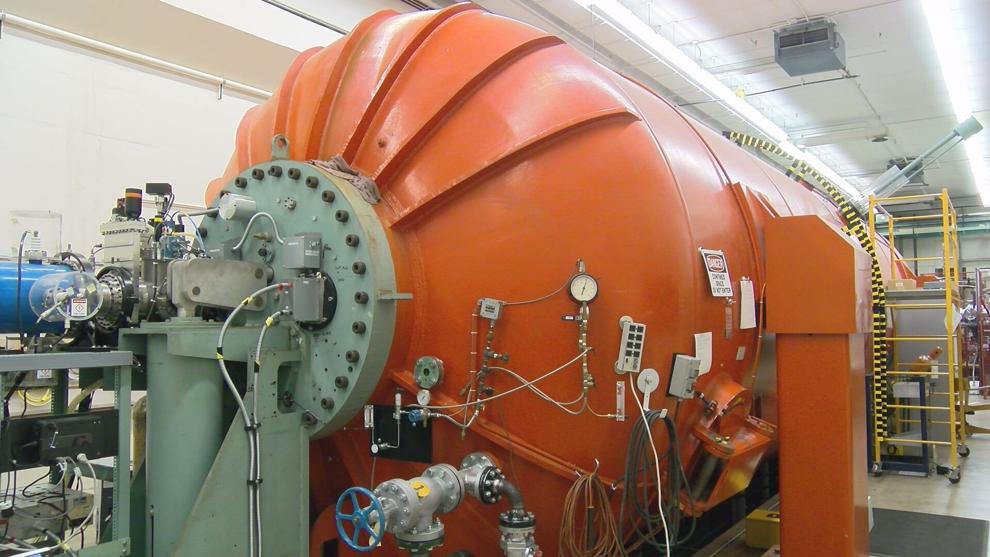 WEST LAFAYETTE, Ind. (WLFI) – Can you imagine being so old, scientists were wrong about your age by nearly one million years? That is exactly what a Purdue professor and fellow researchers believe they have discovered in a cave in South Africa.
Purdue Geology Professor Darryl Granger has been working in the Purdue Rare Isotope Measurement Laboratory. He has been studying rock samples from a cave site called Sterkfontein, which is located in the "Cradle of Humankind."
By using Purdue's PRIME Lab to count atoms isolated from the cave's rock samples, Granger and his team recently discovered some of the samples are around 3.5 million years old. For decades, scientists had believed the fossils from this particular part of the cave were closer to 2.5 million years old.
Granger says he and his team were shocked by the new information.
"I had previously worked at Sterkfontein a few years ago," Granger said. "We had dated some older fossils lower down in the cave. We found that those were really old. These fossils are much higher in the cave, so we expected them to be a lot younger. I was very surprised when the ages came in as old as they were."
Granger says the findings are a joint effort between researchers at Purdue and two international universities in South Africa and France. He also says this information will be peer reviewed to confirm its accuracy.
Granger says these discoveries are rare but could reshape what scientists know about other, previously excavated sites in this part of the world as well.
"Every now and then, we get a huge surprise, like the dates here at Sterkfontein are much older than expected," Granger said. "What this is going to do is go back and let us reevaluate other sites around South Africa that have been dated by comparison with Sterkfontein."
Granger says it took about a year to get the cave samples back to Purdue and then ultimately identify the revised age of them. He hopes this discovery convinces other scientists about the reliability of the dating method he and his team use at Purdue.
Learn more about the discovery at Sterkfontein Caves and what it could mean about our understanding of the ancestors of human beings here.