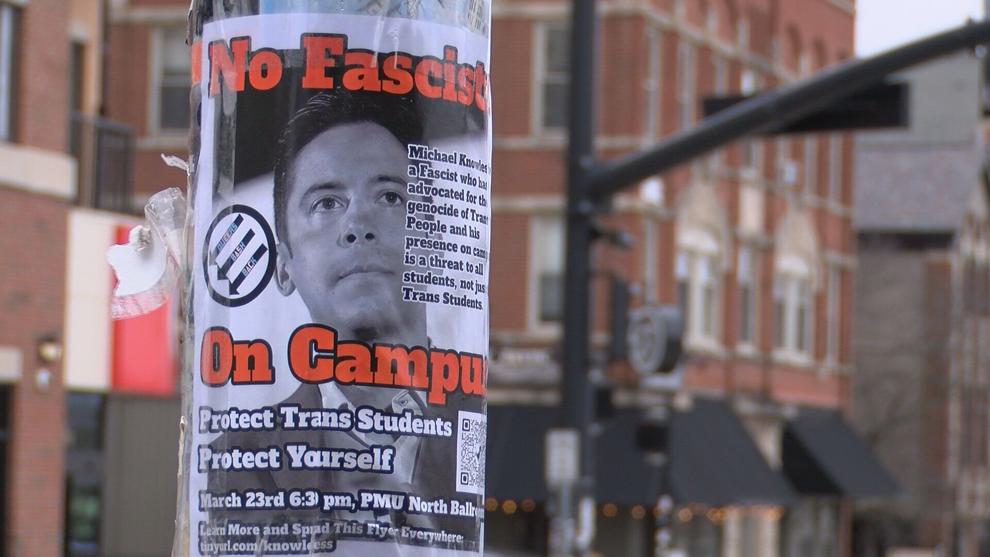 WEST LAFAYETTE, Ind. (WLFI) — A controversial speaker's appearance at Purdue University will continue as planned after he received final approval this week from campus administrators.
As we've reported, political commentator Michael Knowles will speak at 7 p.m. March 23 at the Purdue Memorial Union north ballroom.
Knowles is under fire for his comments at the recent Conservative Political Action Conference.
"...for the good of society, and especially for the good of the poor people who have fallen prey to this confusion, transgenderism must be eradicated from public life entirely," Knowles told the crowd to cheers and applause.
Several conservative groups, including Young America's Foundation, recently threatened legal action over the university's alleged roadblocks to the upcoming event, which is organized by Purdue College Republicans.
In a letter to university administrators, Philip Sechler, senior counsel for the Alliance Defending Freedom, accused Purdue of forcing the student group to cover security costs like metal detectors, among other concerns.
"They are improperly demanding PUCR pay security costs that Purdue itself is obligated to pay as a condition to hold the event," Sechler writes.
In an email sent on Wednesday to Sechler, obtained by News 18 in a public records request, Purdue Provost Patrick Wolfe assured them Knowles is welcome on campus:
"I was very dismayed to learn of the circumstances necessitating your letter transmitted this afternoon, and write to assure you in the most immediate and direct way of Purdue's commitment to free speech and open inquiry.
"The scheduled YAF/PUCR event will most definitely proceed and, as the executive officer overseeing the Student Life organization at Purdue, I give my assurance on behalf of the University that the event has 'final approval' effective immediately; YAF and PUCR may advertise it; Purdue will cover the costs of security wands and university police officers at the event; and we will continue to work with YAF and PUCR as necessary and appropriate to ensure a successful, well attended and educational event."
A protest is planned ahead of the event at 6:30 p.m.