Lows this morning ran 36-45.
It has been a near record warm day for parts of the area with highs 70-78 with elevated fire risk (dew points dropping to 30s to 40).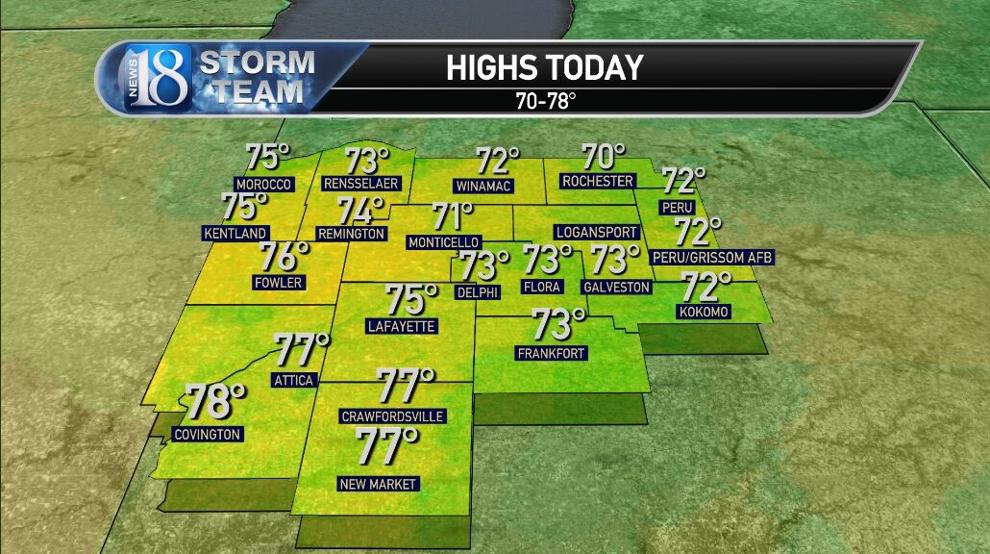 There are NWS alerts galore for this big storm system & Arctic front & Hurricane Nicole!
Blizzard & ice storm will hit the Northern Plains while severe weather event (watches will occur northwest & west of here with time) will take place southeastern Minnesota & southern Wisconsin to Oklahoma.
Meanwhile, Nicole will lash Florida & then ride up the Appalachians with strong winds, flooding rain & tornado outbreak possible South Carolina to the mid-Atlantic & potentially into New England.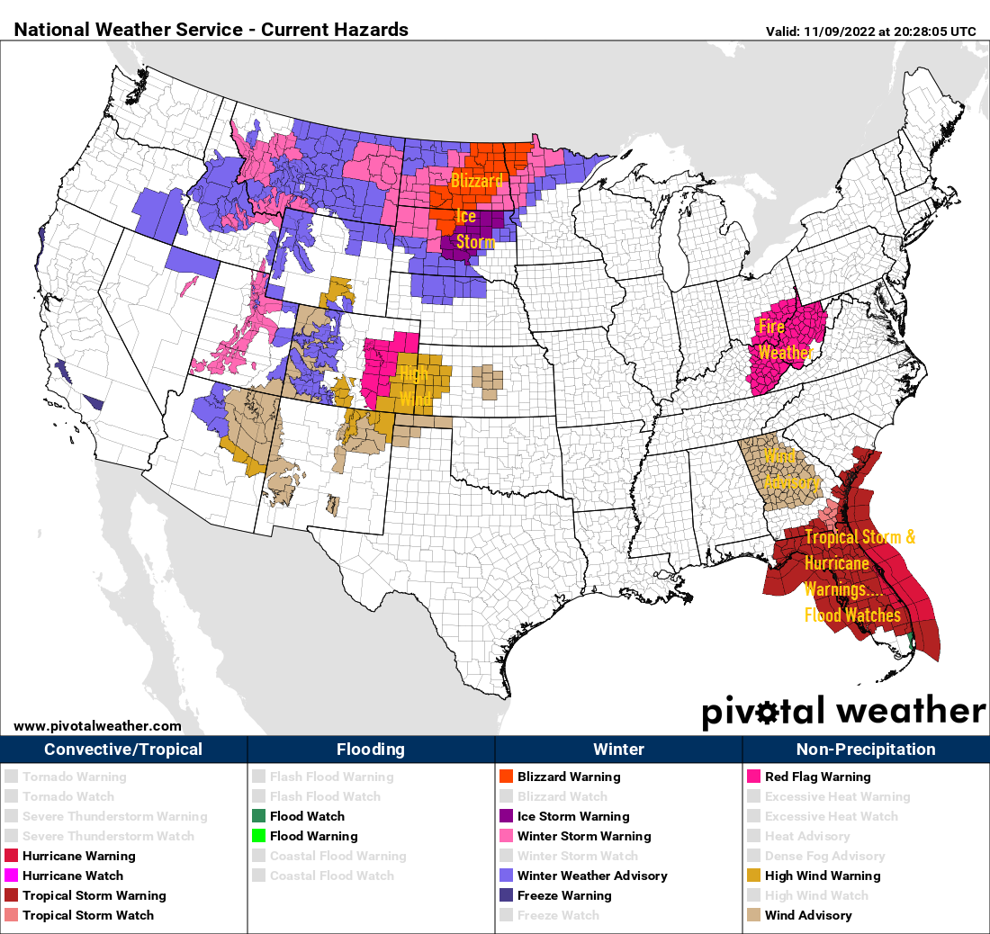 You can see how Nicole absorbs the energy of our big storm system & robs us of any severe weather risk or much in the way of heavier rainfall.
However, away from Nicole, severe weather will occur in Texas.
Eventually, Arctic front connects to the Nicole remnants & the remnants become the one single, main storm system in the Appalachians to Northeast 7 the Northern Plains system will cease to exist.
Here, with mostly cloudy skies & winds increasing to 20-40 mph (from the northwest) on Veteran's Day, temperatures will fall all day.
After 50s very early, we fall to the 40s by late morning & then to near 40 by early evening.
A few isolated showers are possible.  This, after 73-78 Thursday.  Forecasting 75 Greater Lafayette (record is 78 set in 2020).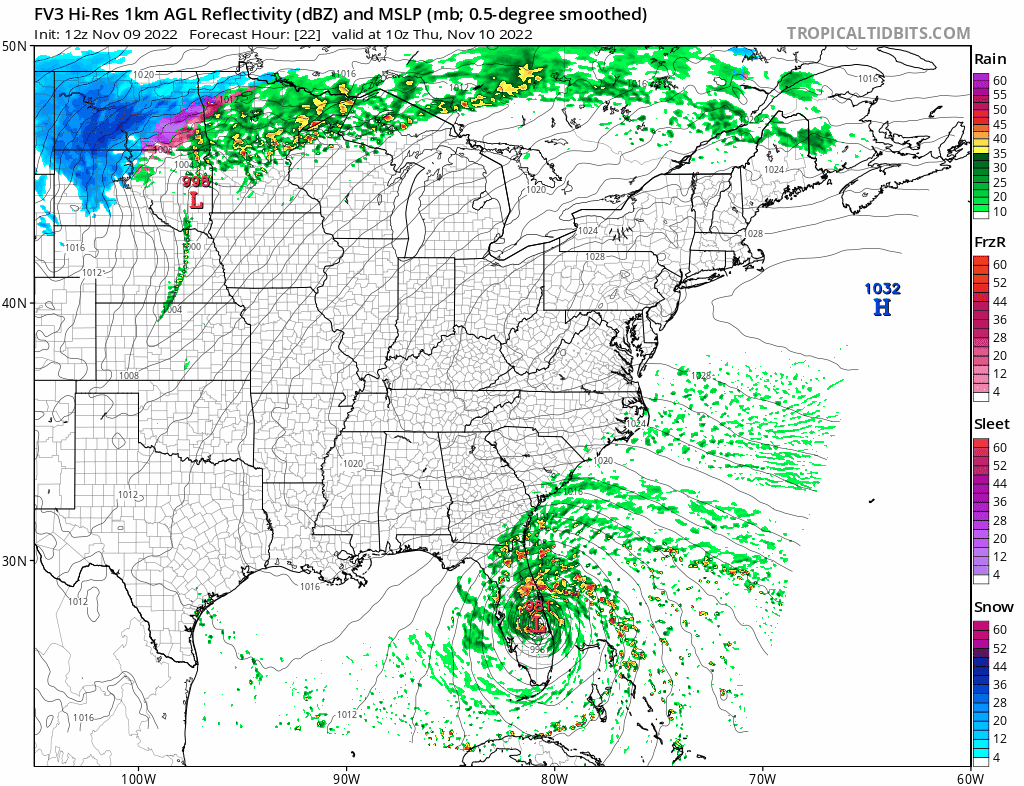 2-7" rains will occur Florida to Quebec.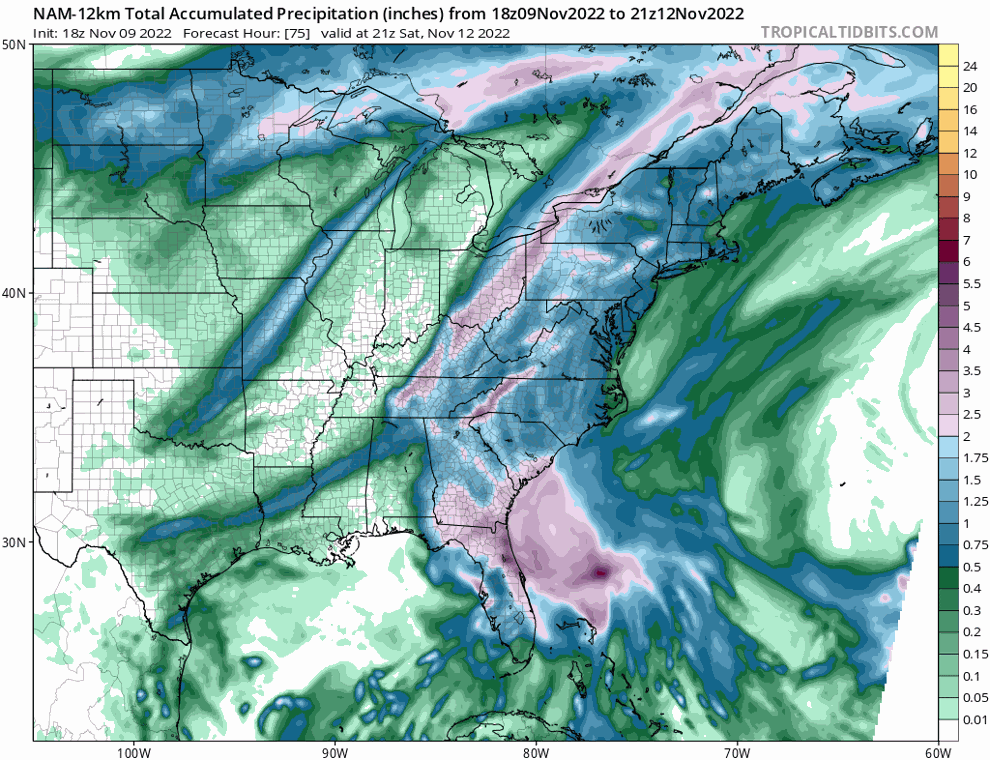 Some lake effect snow showers may clip our northeastern counties part of the weekend.
Otherwise, we are dry, breezy & cold.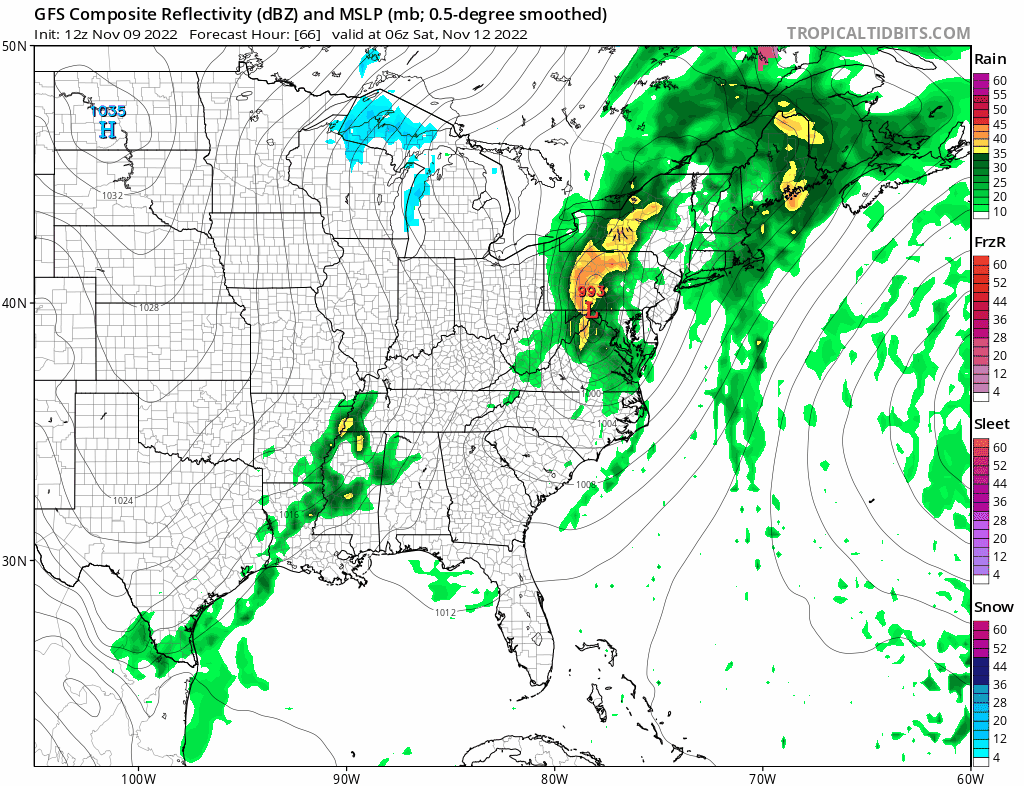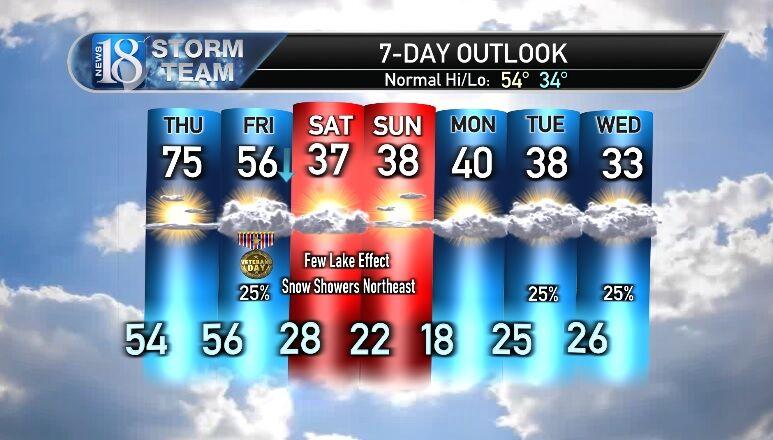 So, we still have a couple clippers & shortwaves & a southern storm system next week.
Question is...............does one of the clippers phase with southern storm system or not?
If there is a phasing, this would occur (impactful accumulating snowfall Tuesday to Wednesday):
U.S. GFS: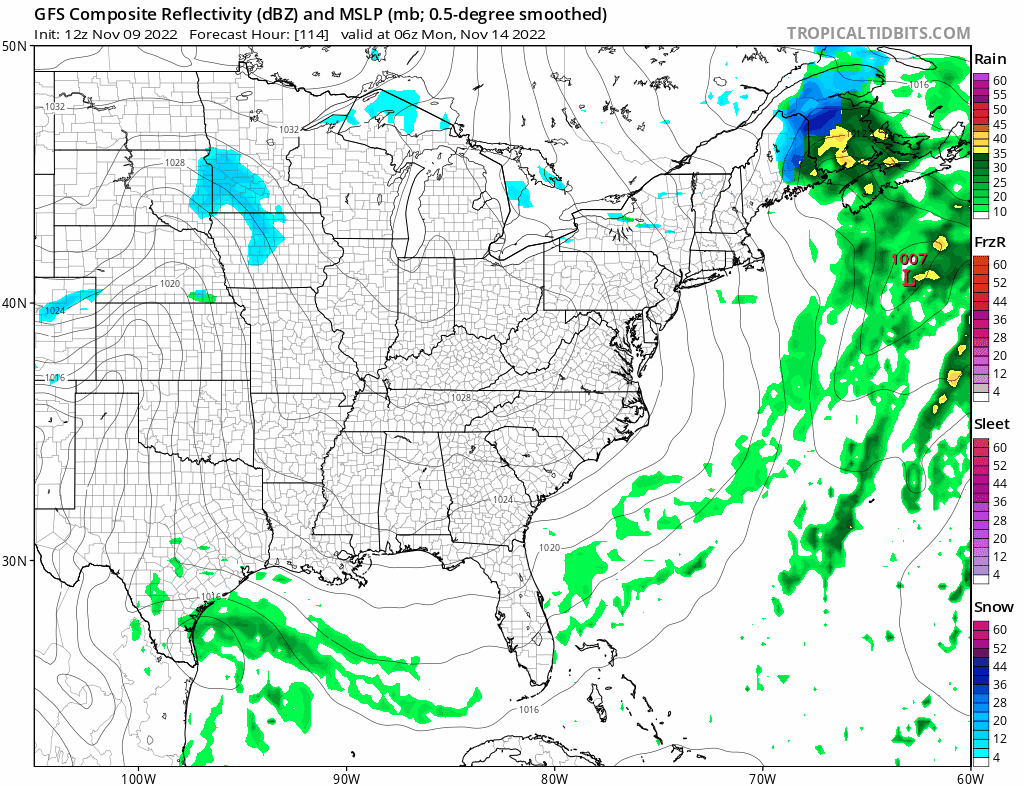 European ECMWF: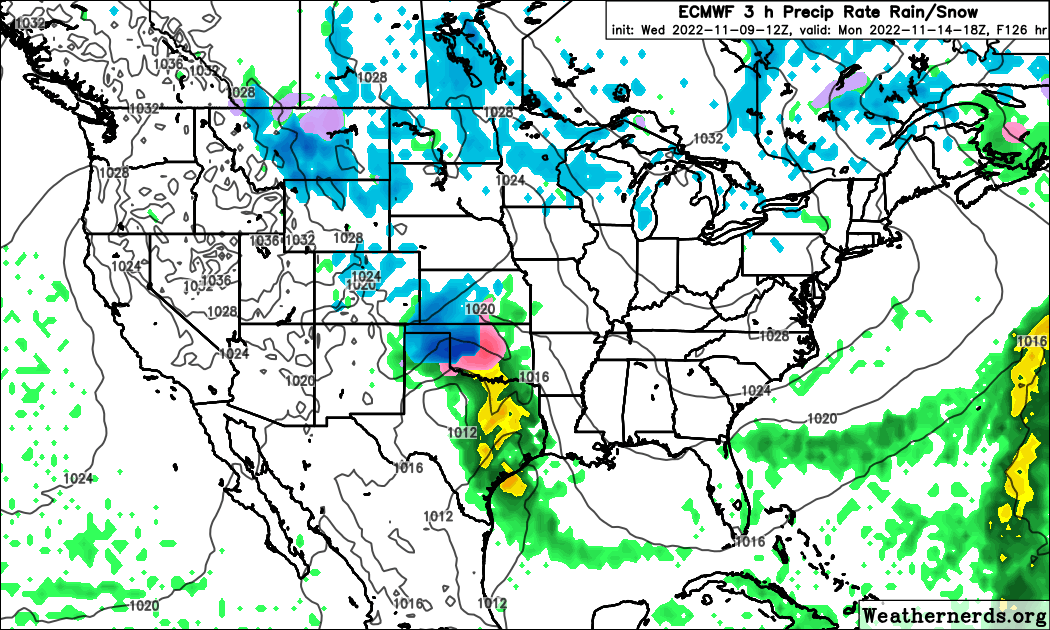 British UKMET: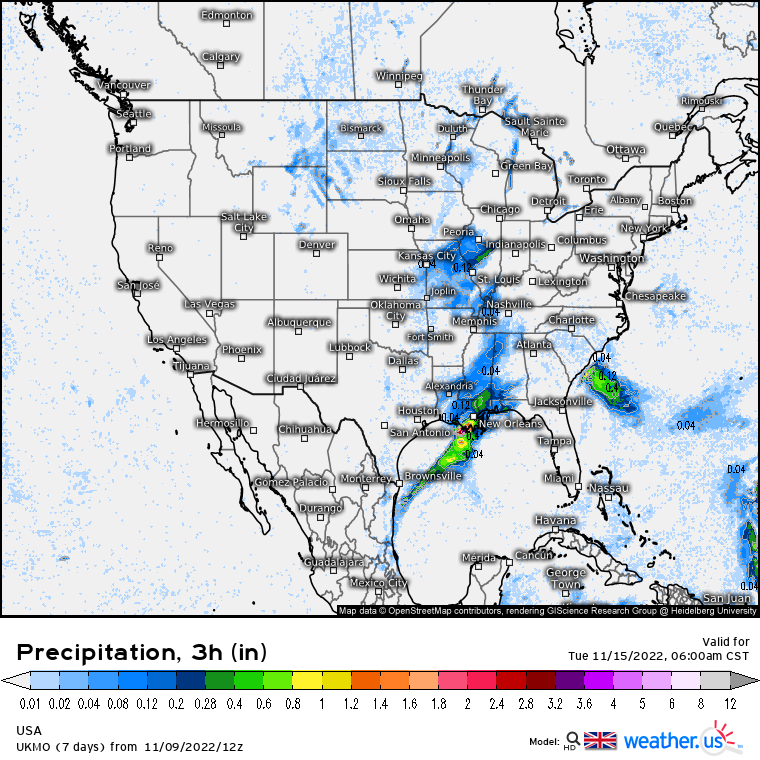 Australian ACCESS-G
(Simulated IR Satellite shows the strong phasing & lift here):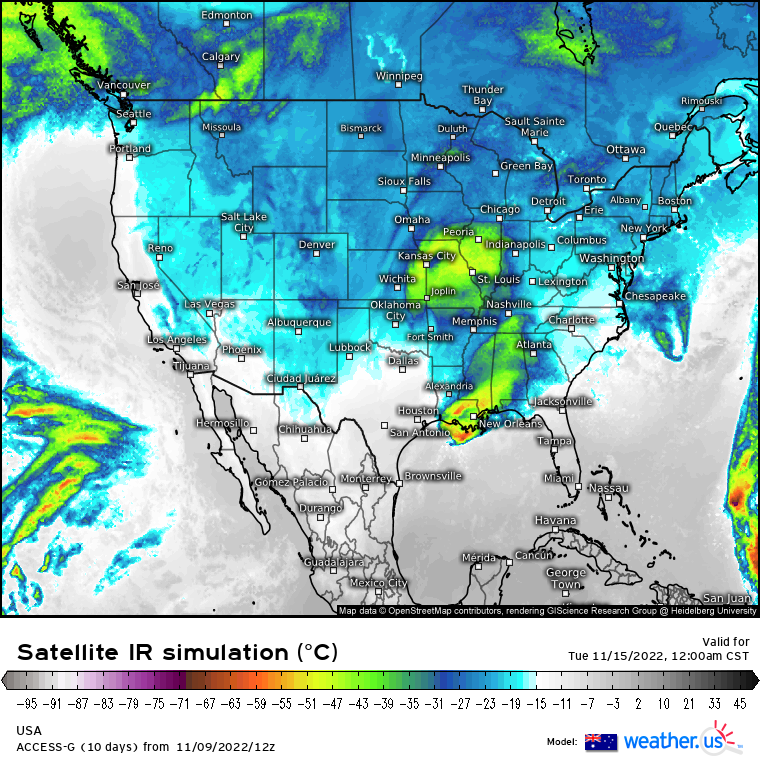 If they do not, you get these scenarios with only a few snow showers:
Canadian GEM: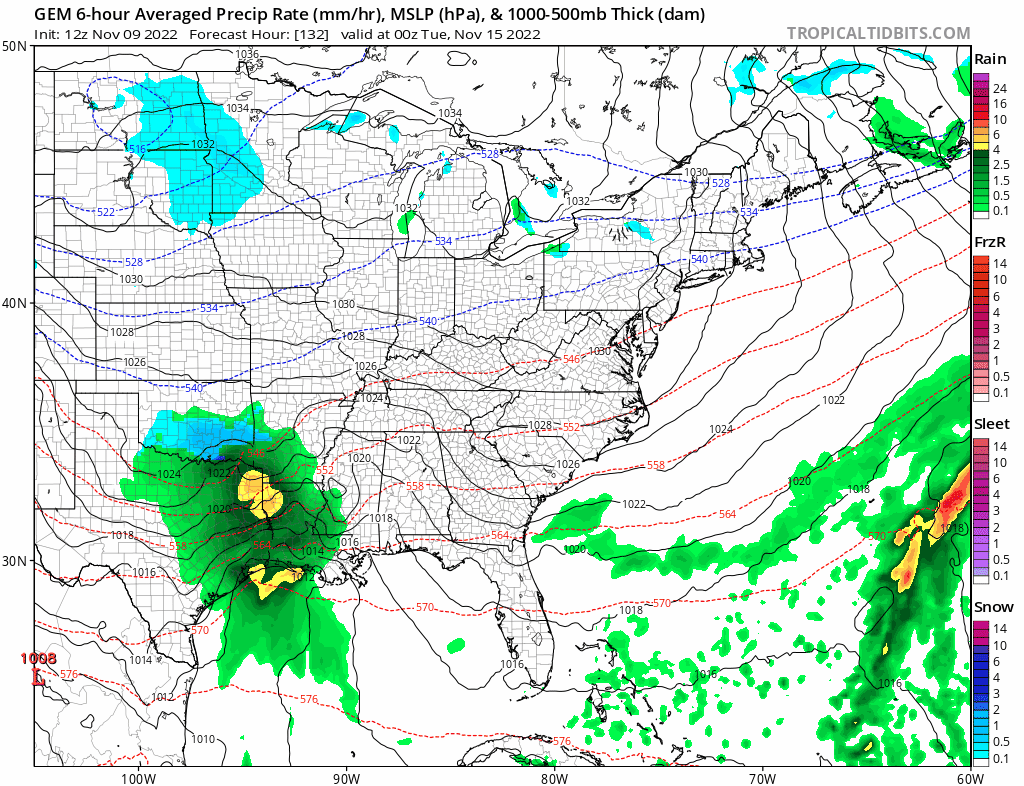 German ICON: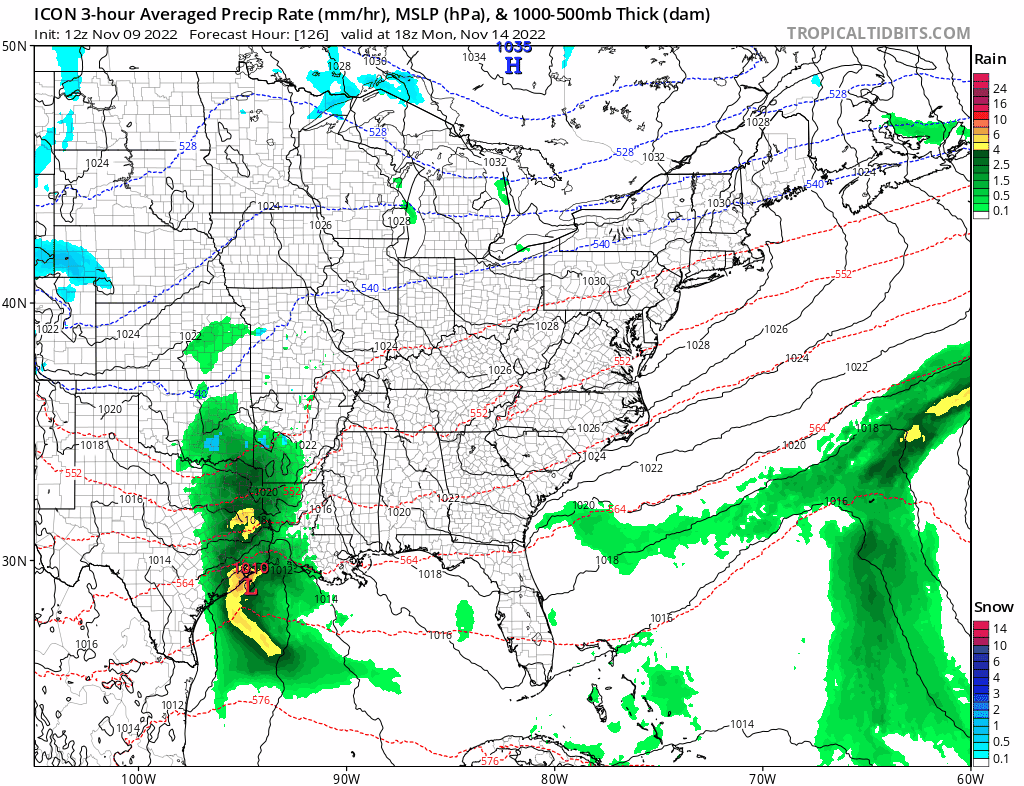 U.S. CFS: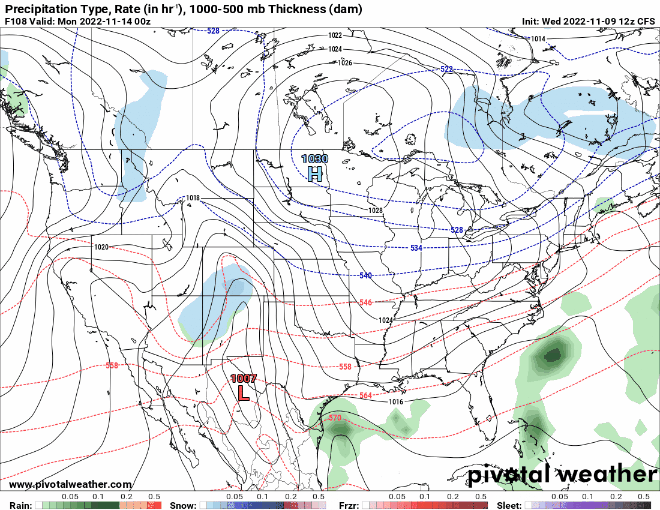 Japanese JMA: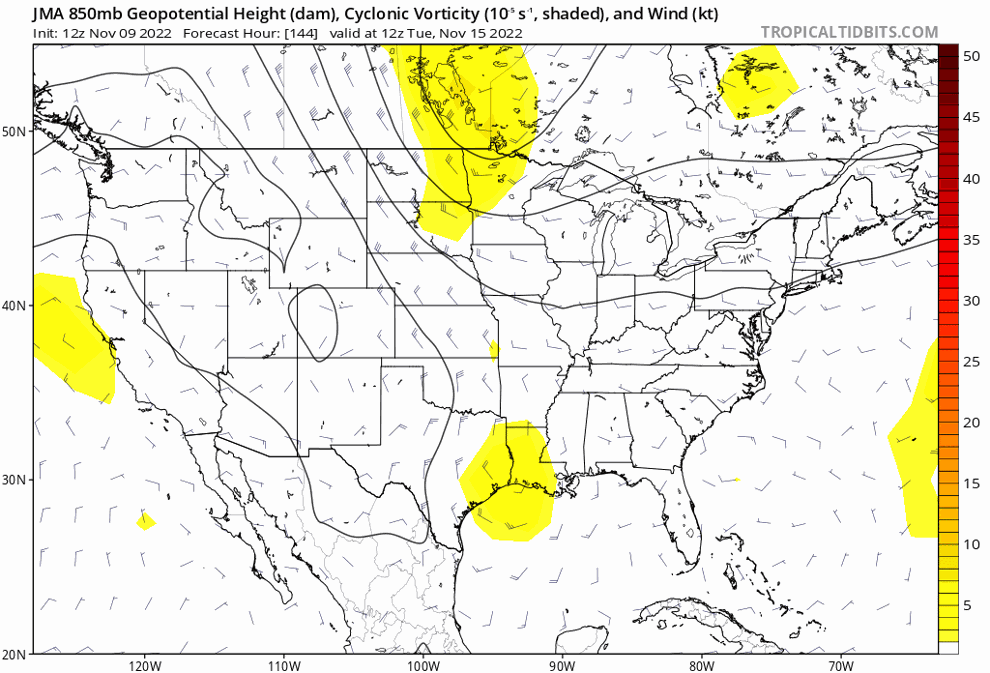 U.S. GFS Ensemble members......
Precipitation type: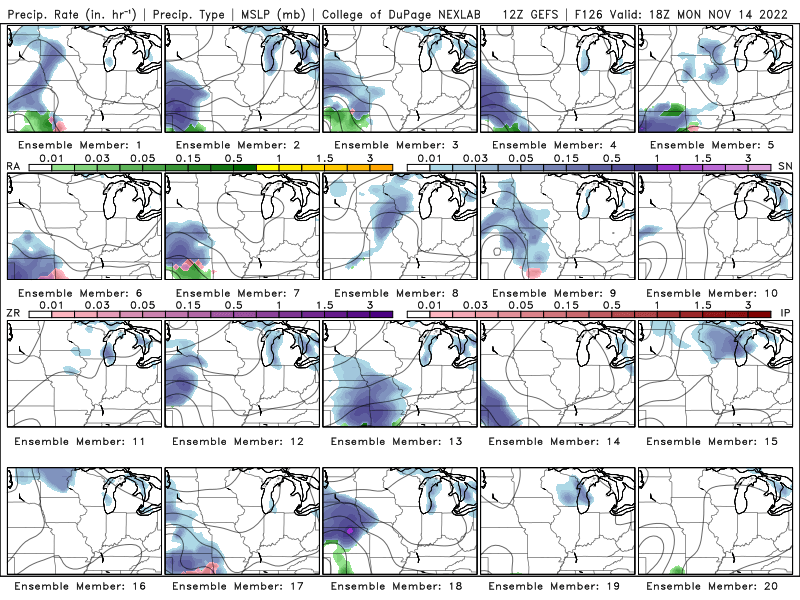 Snowfall totals (10:1 ratio):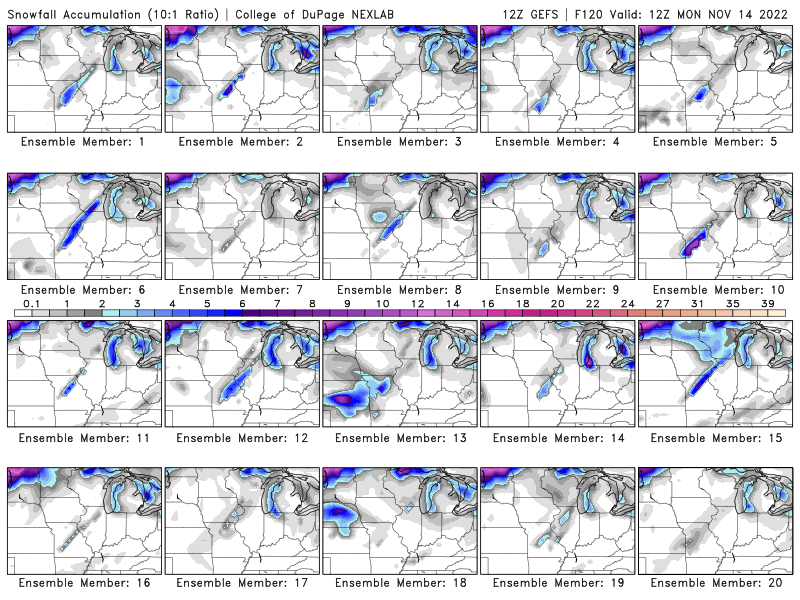 CIPS analog:
Mean says no phasing: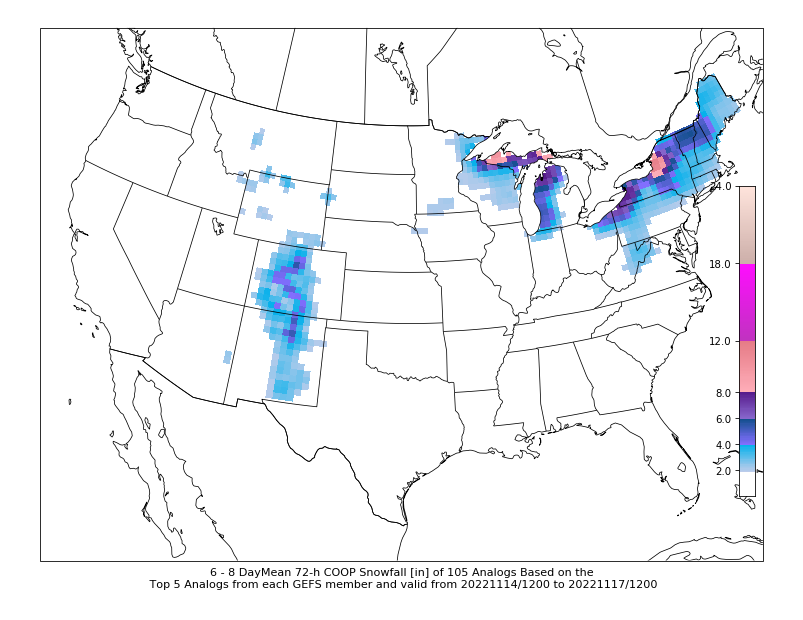 Top 25% tier via analogs say "ok up to 1" of snow"....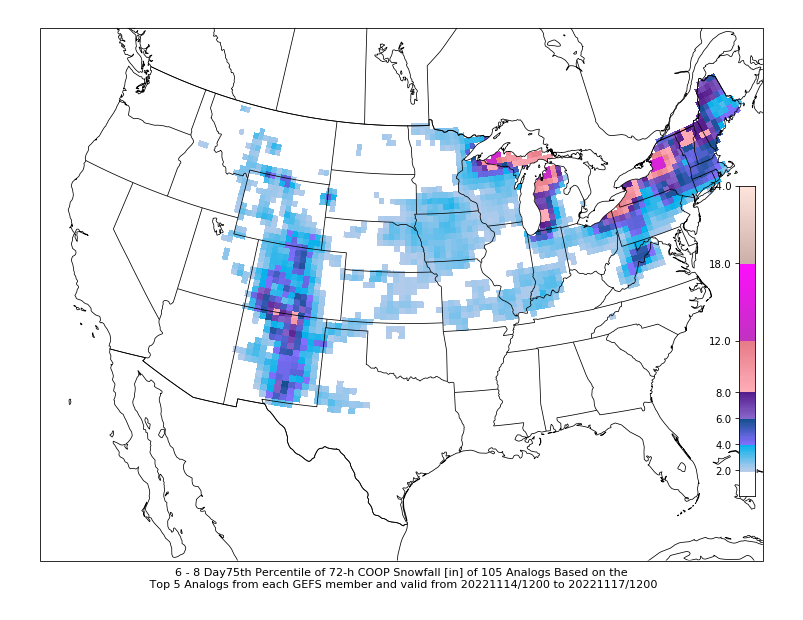 90th percentile or top 10% say, "ok, impactful accumulating snowfall".....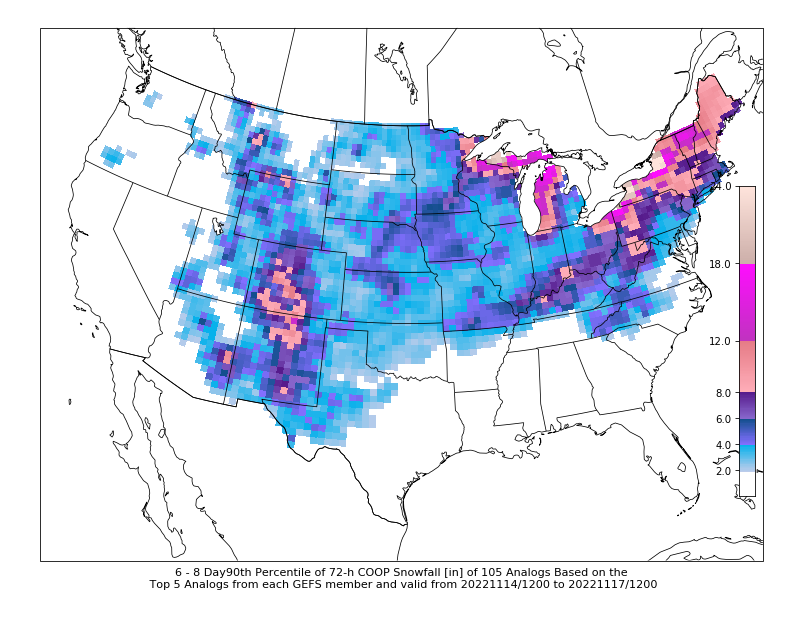 I want better sampling among all models once we get the clipper farther southeastward & we see the Texas low emerge (& get Nicole & the Nicole remnants into the mid-Atlantic & Northeast).  This phasing thing is way too tricky to go strongly toward impactful snowfall yet.  Right now, just know our eyes are still on it & we could go either way.........phase & accumulating snow or no phases & no so much to very, very little.
Regardless, a new surge of colder air arrives after this scenario next week.
We warm near Thanksgiving with some rain possible before we turn sharply colder after that with opportunities for snow.