The drought continues over the area with only 40-70% of normal rainfall over the past 30 days in an overall drier than normal pattern since mid-May.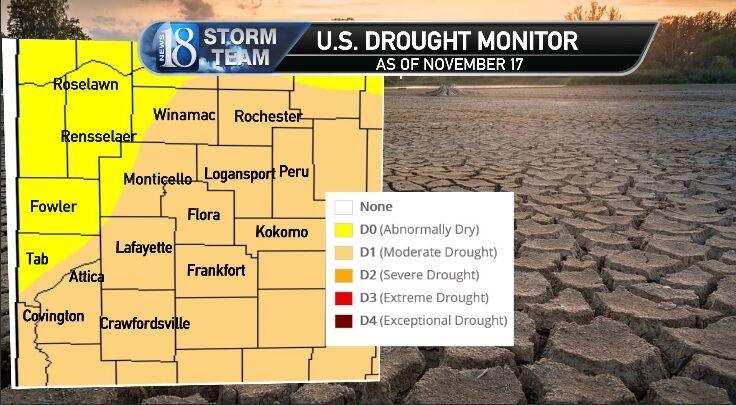 Highs today reached 46-53.  This, after 7-13 Sunday morning.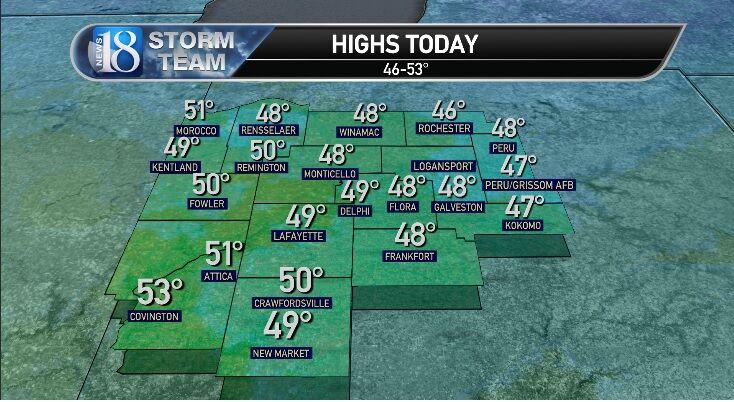 +EPO means split flow pattern with subtropical jet way to our south with the moisture separated from the polar jet & the cold to the north.  This means pretty dry, warm, breezy to windy weather with Pacific airmass this week.
It looks mild & breezy to windy with lots of dry air to increase the grass & brush fire risk through Thursday.
This pattern often brings prairie fires to the Plains & Midwest & Pineapple Express-type rainfall event to the Pacific Northwest.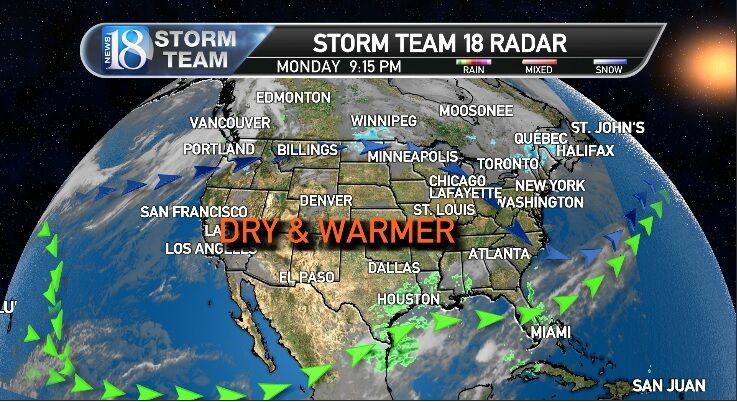 Some patchy fog is possible in the northwestern areas tonight & again Tuesday night.
We don't look to really cloud up until Thanksgiving Day.
Rather than one single storm system, it looks like a weaker one & a stronger one to end the week & move into the weekend.
That evening to the night & very early Friday features some scattered showers with rainfall totals of 0.01-0.20" are expected.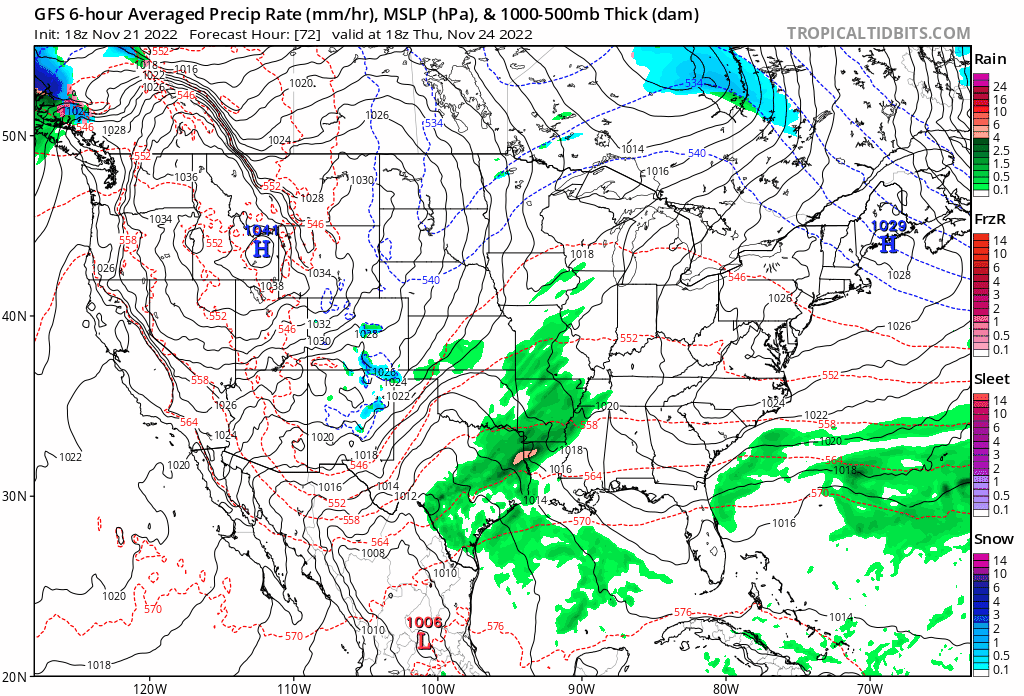 After an ok, mild Friday to Saturday, the main storm system passes with heavier rainfall.
Rain may end as brief rain/snow mix Sunday morning, but it seems much less likely for pure snow & any minor accumulation now.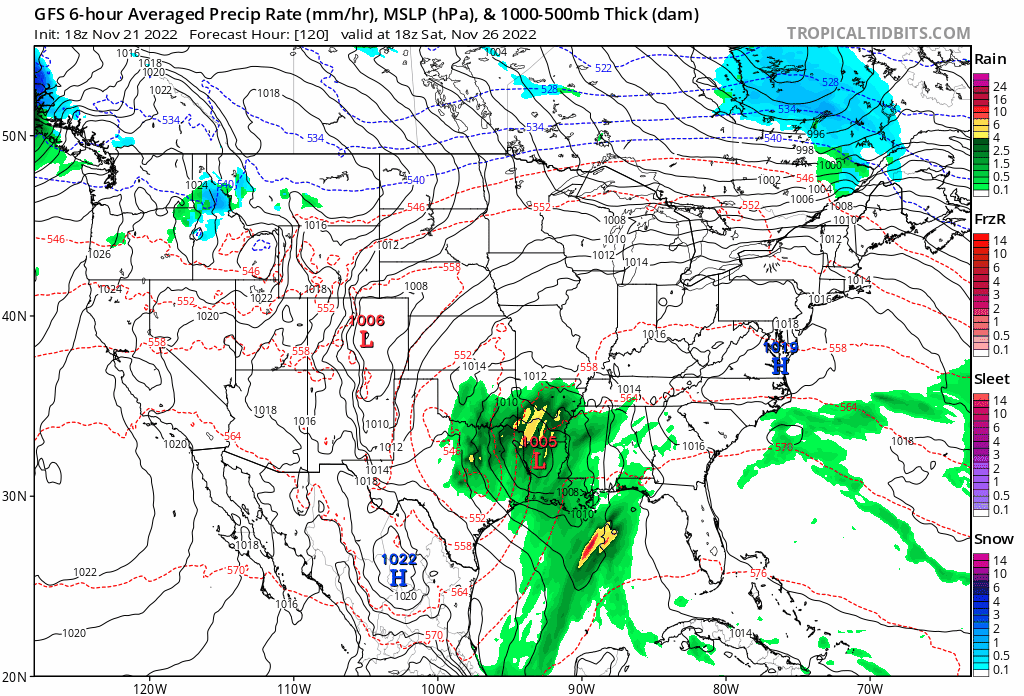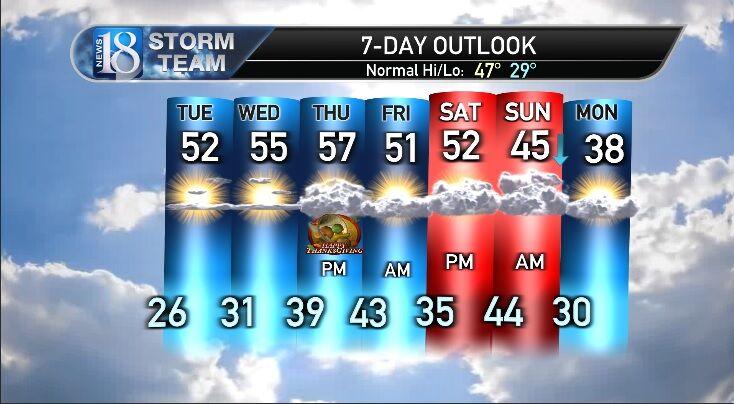 A couple of powerhouse storms with a lot of wind (some gusts +45 mph), mainly rain, some snow, will pass mid to late next week, followed by much colder air with Arctic blast in early December.
We could actually get a good blast of warmth & there could be enough CAPE with the shear for severe weather from Missouri to Louisiana.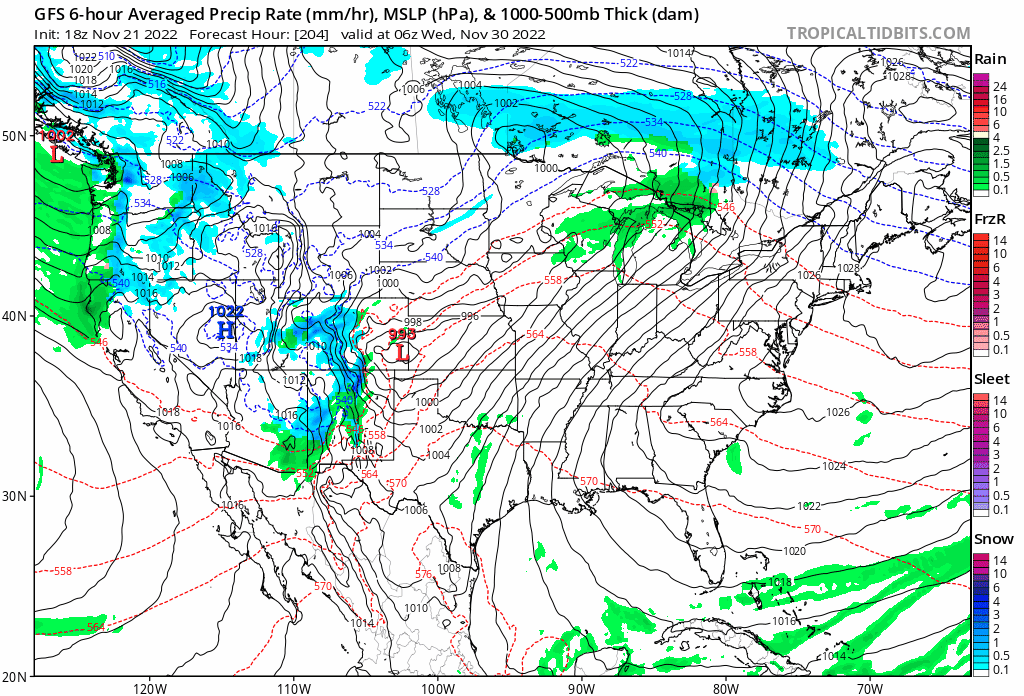 Look at that strong Arctic high, that clipper, the snow showers & that Arctic air blasting in: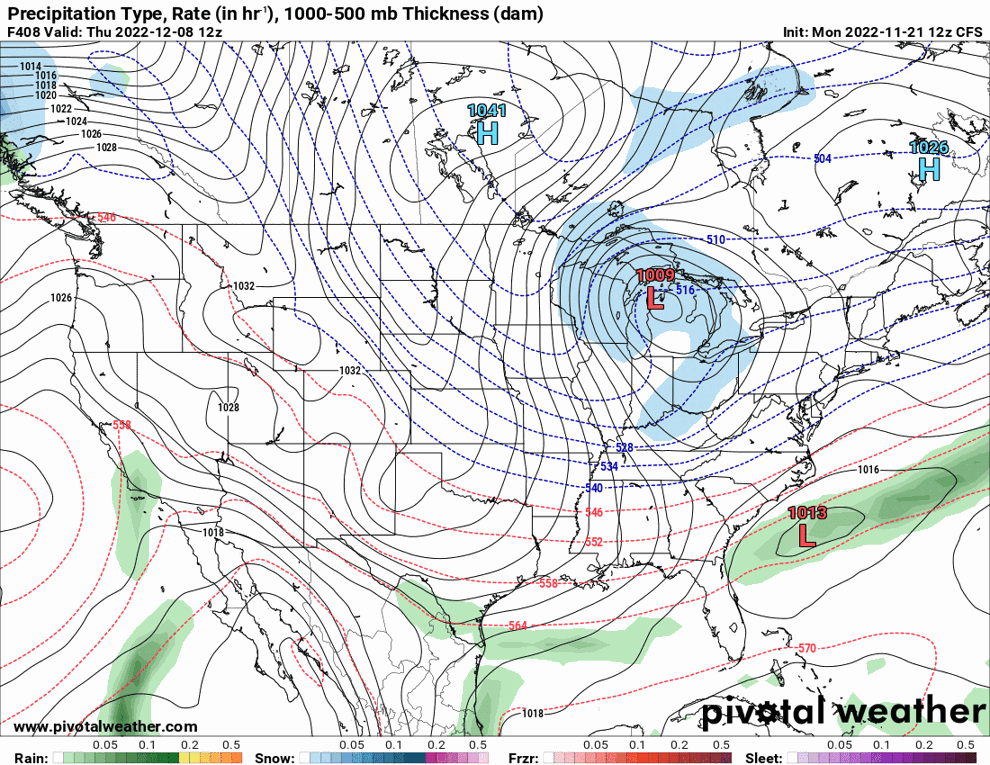 There is that cold as it drops south in early December after warm surge: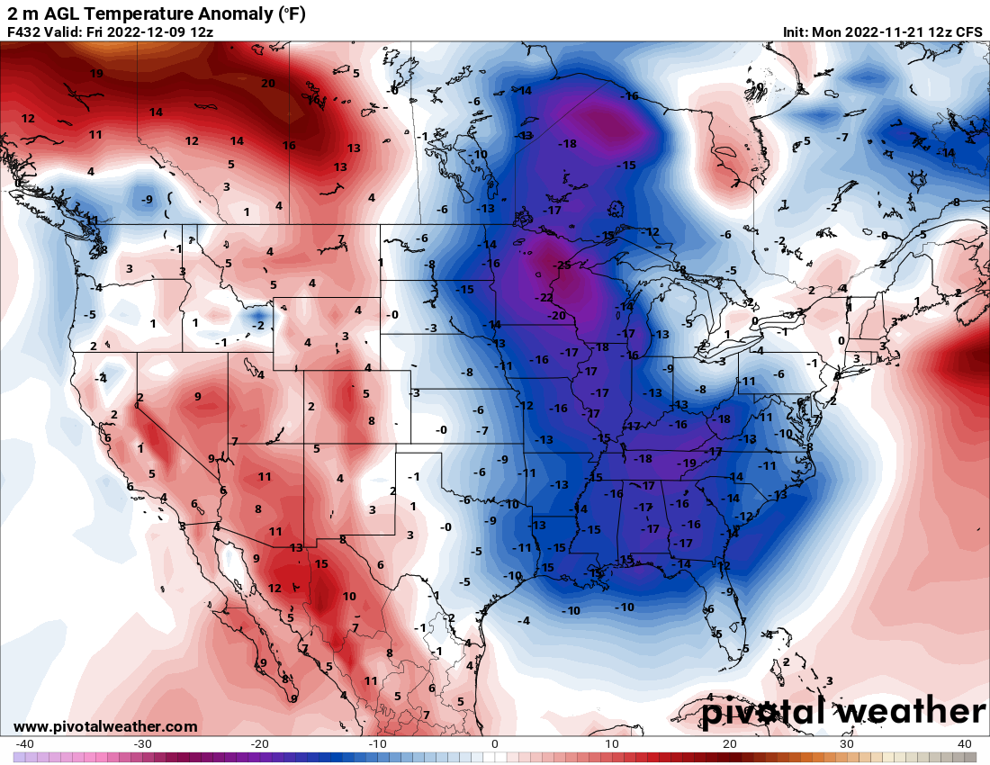 Stays cold with some snowfall risk with a couple clippers until after December 15: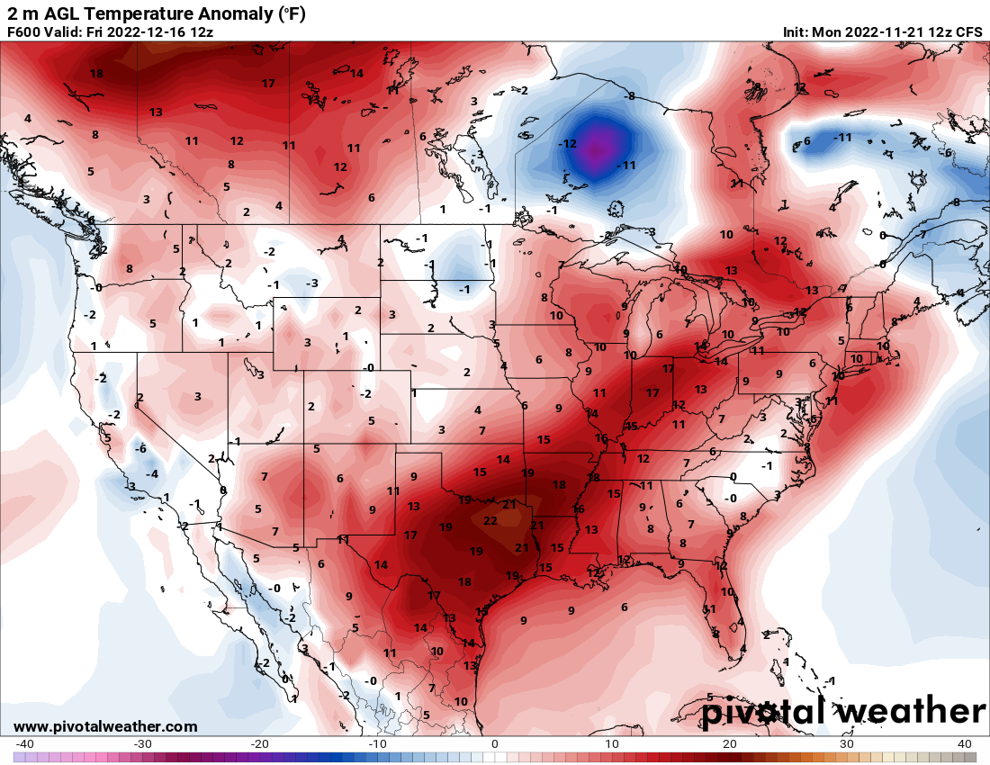 Widespread mild weather shows up closer to Christmas: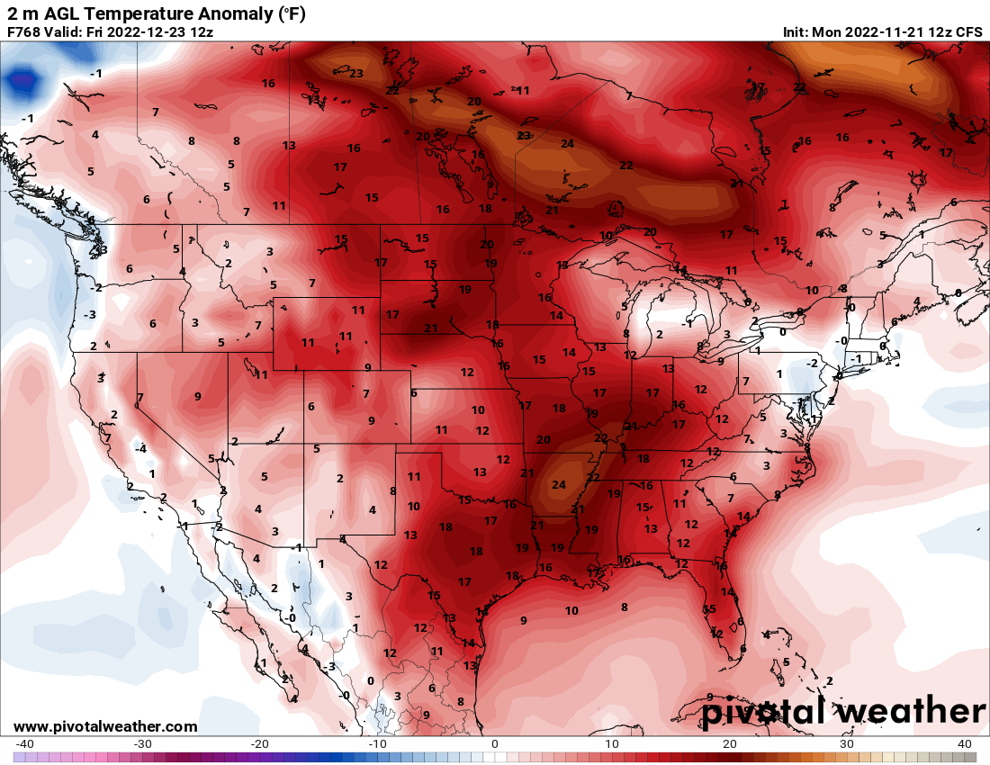 This should change as we end December & move into January.  Much, much colder weather should arrive with snow risk.