After lows this morning of 40-47 (with even brief period of patchy fog this morning as winds went completely calm & we cooled to the dew point atop warm ground after near record warmth), we have seen highs today of 48-59, but temperatures are now falling & the wind is picking up from the northwest.
Skies are mostly cloudy to cloudy.  A couple isolated showers or some patchy drizzle is possible this afternoon with temperatures down to 40-50 northwest to southeast by late afternoon.
Northwest winds may gust 28-37 mph.
Tomorrow morning to tomorrow afternoon, some scattered snow showers are expected.  This will all tend to shift to mainly our northeastern counties tomorrow night to early Sunday morning before tending to exit.
Local brief dustings on elevated surfaces are possible.  Not everyone will see a dusting, but there will be some in the area scattered about.
After lows tomorrow morning of 27-32, highs Saturday will run 35-38 (wind chills 20s all day with northwest winds to 25 mph.
Lows of 21-28 are expected Saturday night with some clearing.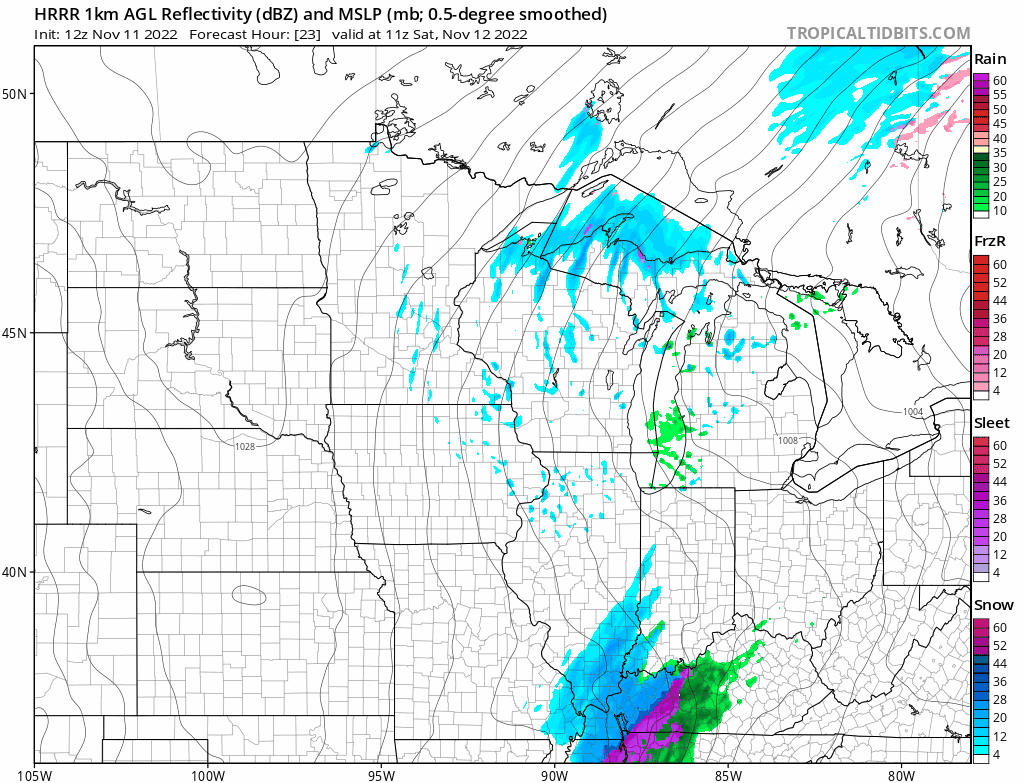 With sun, highs of 36-41 are expected Sunday with northwest winds 10-15 mph.
Increasing clouds & 17-22 is expected Sunday night, followed by 37-44 Monday with wind becoming northeast to east-northeast 10-15 mph & thickening clouds.
To phase or not to phase is still the question.  
Still some indicators of potential phasing with accumulating snowfall here, other indicators not so much of a phasing (less snow potential).
So, I just went with continued 25% coverage of snow showers Tuesday to Wednesday with highs in the 30s & lows in the 20s.  Again, there is still a lack of really solid clarity regarding how this will unfold.
GFS model has a phasing: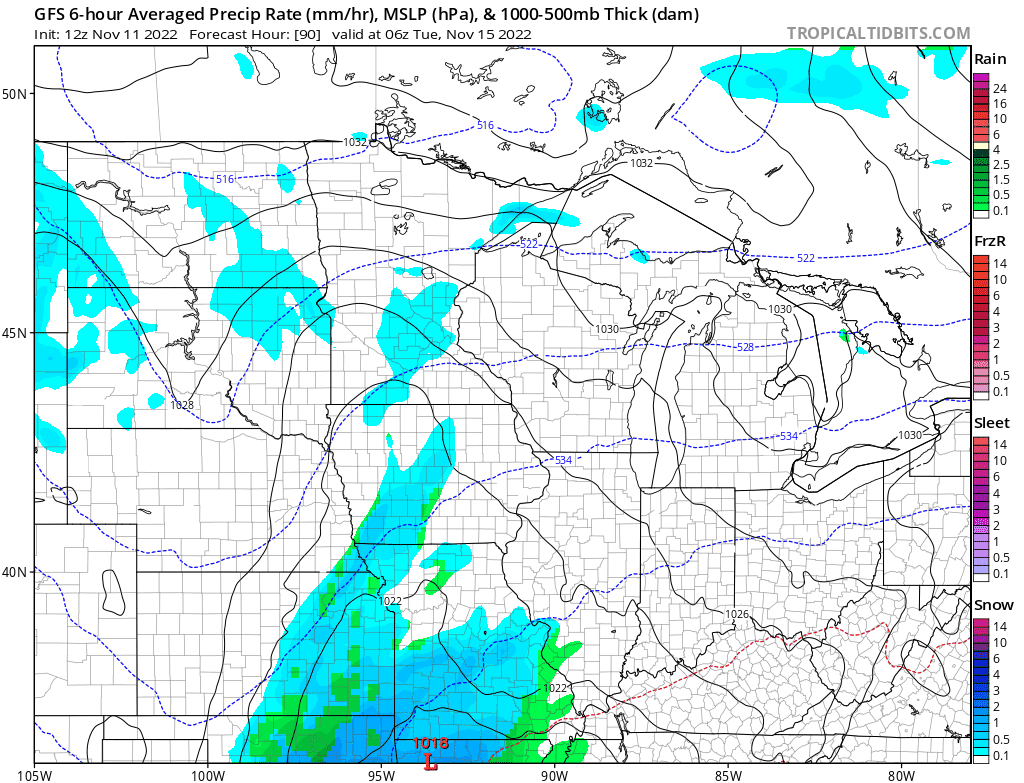 We need to watch for phasing late next week, as well.
Right now it just looks like a clipper or short wave with cold front pivoting though.  The southern system currently stays well south of our area.  We will monitor, however.
Some snow showers & some very minor accumulation is possible, however.
Highs late week will run in the 30s, while next weekend they may only reach the 20s to around 30 with lows deep into the teens.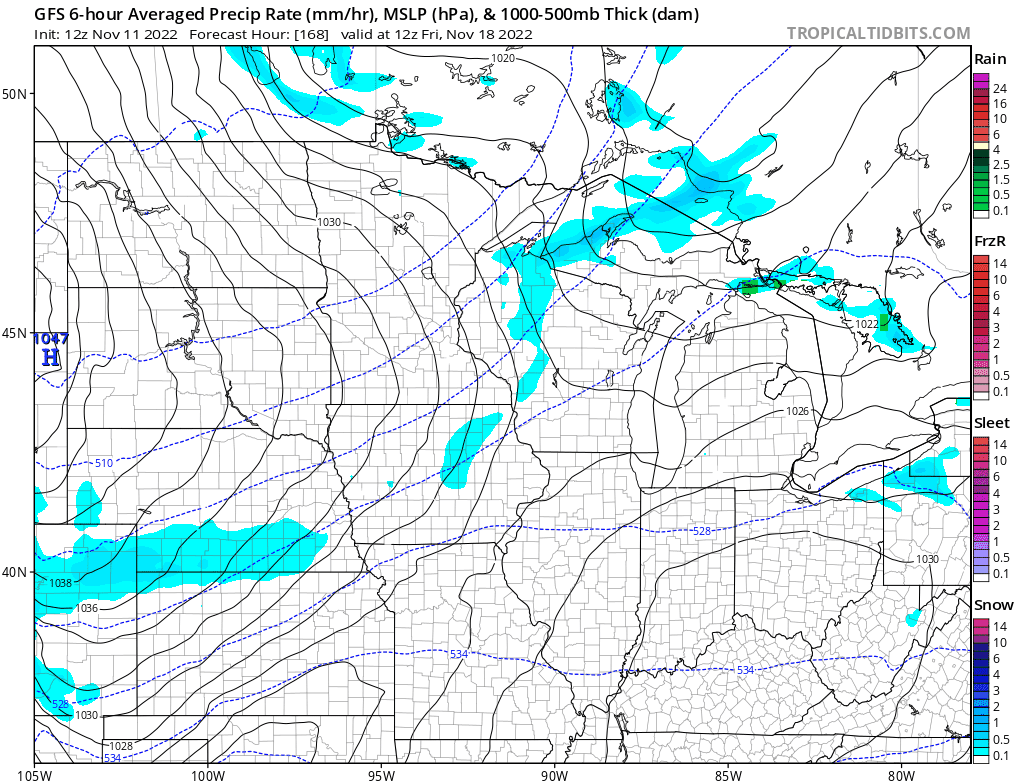 We do suddenly warm up by around Thanksgiving.  In fact, Thanksgiving Day may feature a south wind & highs in the 50s!
We could reach 58-63 on the traditional Black Friday &/or that Saturday!
Some scattered showers are possible either on or just around that Thanksgiving to Black Friday time period.
A strong cold front should pass around November 27 (that Sunday) with some showers & a big cool down from highs in the 50s to highs in the 30s.
As we reach the very end of November to early December, another round of much colder air may arrive with highs in the 20s to around 30 & even the potential of some snow.