After lows this morning of 48-57, highs today reached 72-76.
Today was officially day 6 of 70s in November, making it the third greatest number of such days since 1879 at Purdue:
1.  9 Days
Maximum Temperature:  76
1964
2.  7 Days
Maximum Temperatures: 
1938:  76
2020:  80
1938, 2020
3.  6 Days
1879, 1902, 1931, 1971, 1975, 1990, 1999, 2008, 2010, 2022
We also have seen 4 days of 70s in a row, tie with other years for the 4th longest stretch on record:
1.     7
2020
2.  6
2008
3.  5
1953, 2010
4.  4
1879, 1902, 1931, 1938, 1964, 1971, 1990, 2022
______________________________________________
Moisture & dynamics are absorbed by remnants of Hurricane Nicole to our southeast & east, so we are just looking at potential a few isolated showers tomorrow & that is it.
The Arctic front will still race through though with falling temperatures through the 40s with lots of clouds after hitting the 50s.  Then with mostly cloudy skies, strong northwest winds gusting 30-37 mph will occur after noon.  The winds will be lighter bad for the early good chunk of the day.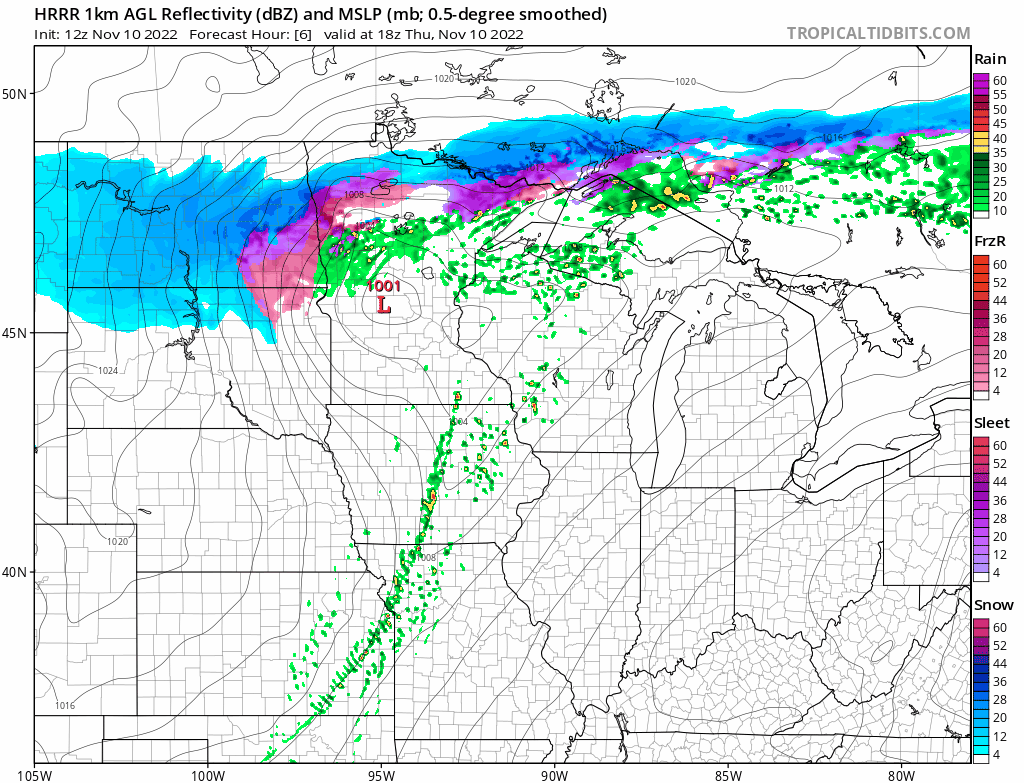 Scattered snow showers are possible Friday night to Saturday & Saturday night.  Skies look mostly cloudy to cloudy with brisk northwest winds.  A little (brief dusting) to no accumulation is expected.
Lows of 27-31 are likely Friday night, followed by highs of 34-38 Saturday with northwest winds 14-25 mph.
Lows of 22-27 southwest to northeast are expected Saturday night (clouds linger more in the northeast).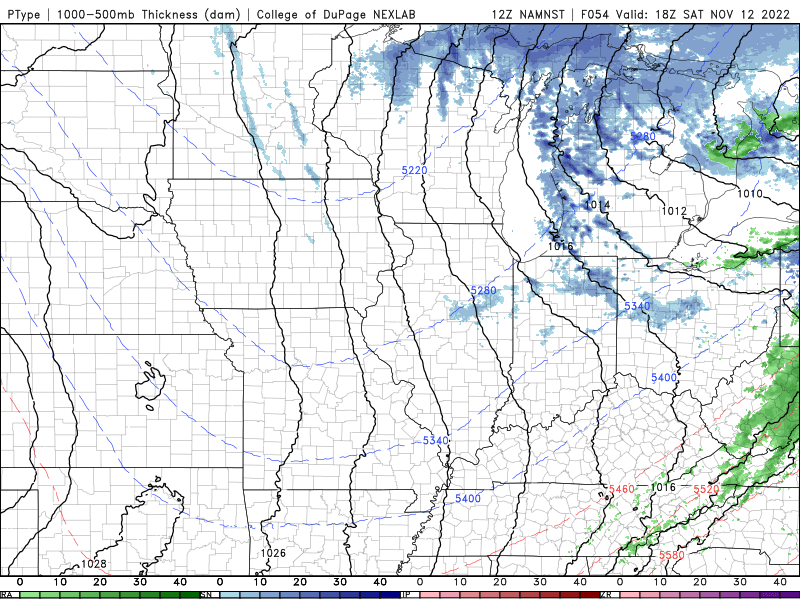 After highs 34-38 Sunday with sunshine, then increasing clouds from the northwest late (north-northwest wind to 25 mph), lows of 19-25 are expected Monday night.  Clouds will tend to thicken with the wind shifting to the northeast, then east-northeast at 10-15 mph.
Key Tuesday is to phase or not to phase.
Phasing means band of heavier, accumulating snowfall here.  No phasing means we won't see much of anything, perhaps a few to some snow showers /or flurries.
A phasing would mean a clipper to the north & a southern system to the south would phase or combine to produce a strong storm system with snow.
The two not phasing would imply much less in terms of any snow.
Right now, I kept potential of snow to 25% Tuesday to Wednesday.  There is still considerable uncertainty.  Trend in this round of data is a no-phase.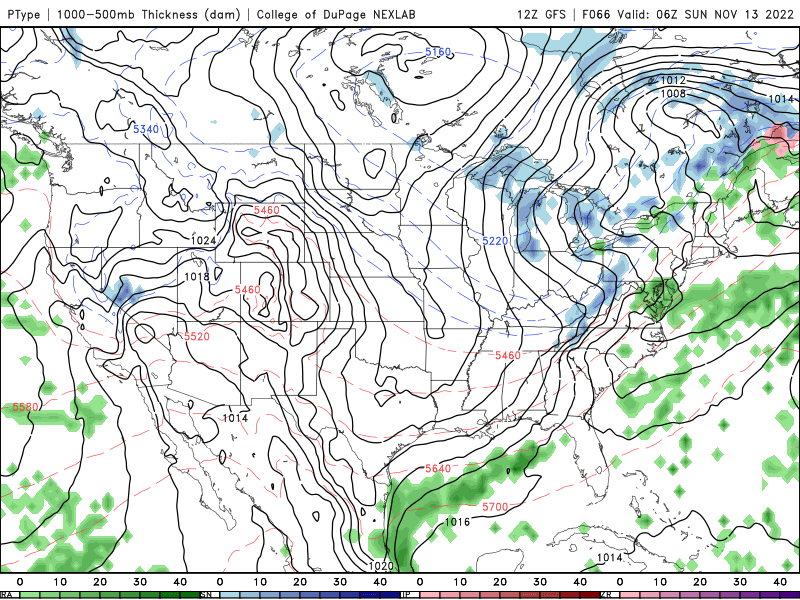 However, the 75th & 90th percentiles or top 25% & 10% of analogs are snowy here with impactful accumulating snowfall with a phasing.
What does this mean?  Well, it is lower potential of impactful accumulating snowfall, but it is definitely not zero when we look at similar scenarios back to 1979: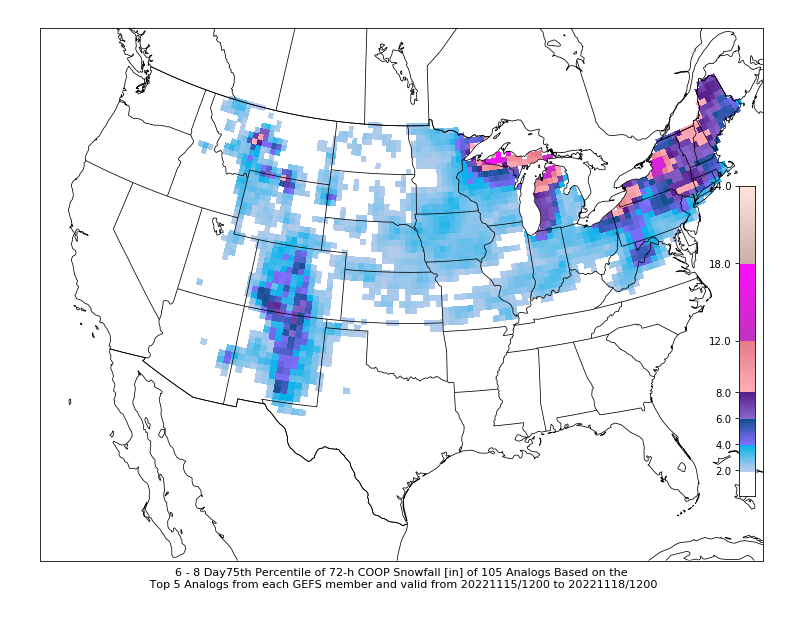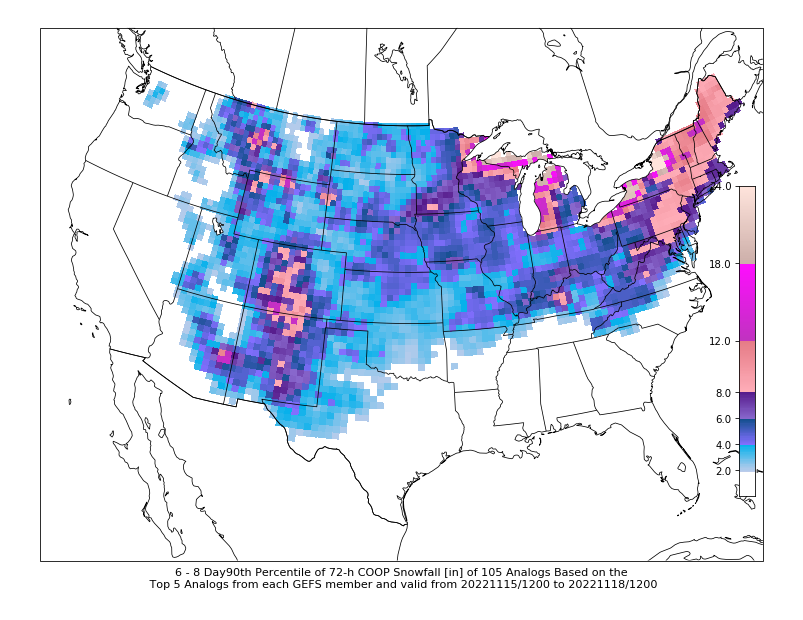 You have this scenario repeated two other times up to November 22.  We will need to monitor this.  We have plenty of very cold air to work with that will keep our temperatures below to well-below normal.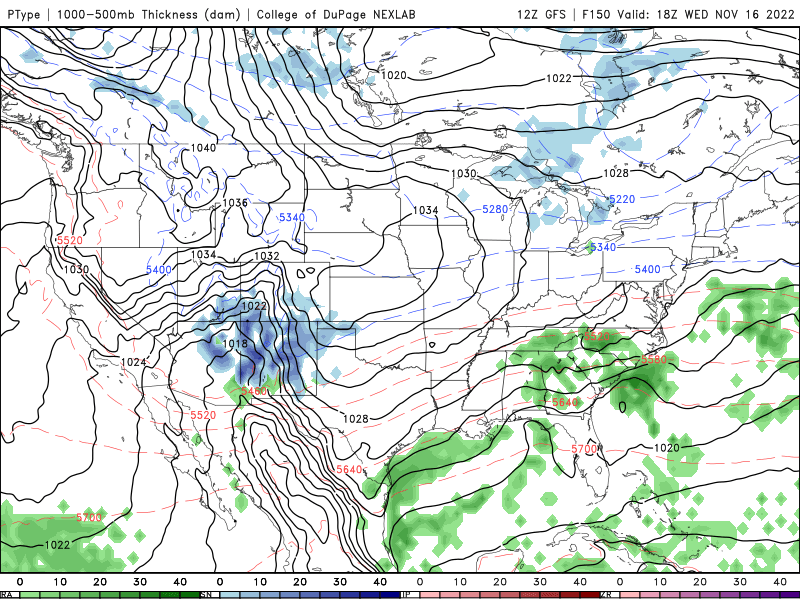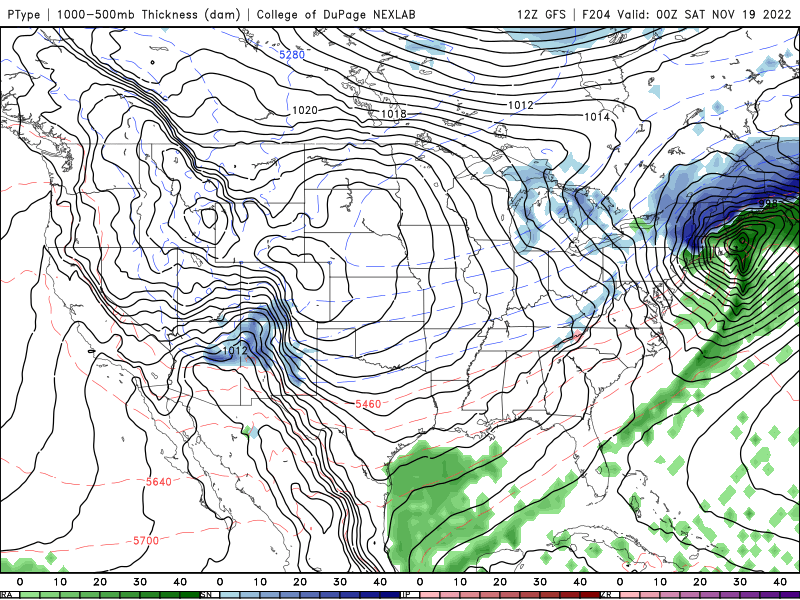 We should warm around Thanksgiving to the 40s & 50s with even some showers, but thoughts are that the cold, cold air return after that.
Below normal temperatures at the end of November to early December seem likely.
This pattern of southern systems & northern shortwaves &/or little clippers continues.  Even if we fail to get the best phasing for good snow here prior to Thanksgiving, the opportunities will present themselves after that & eventually we will get impactful, accumulating snowfall.