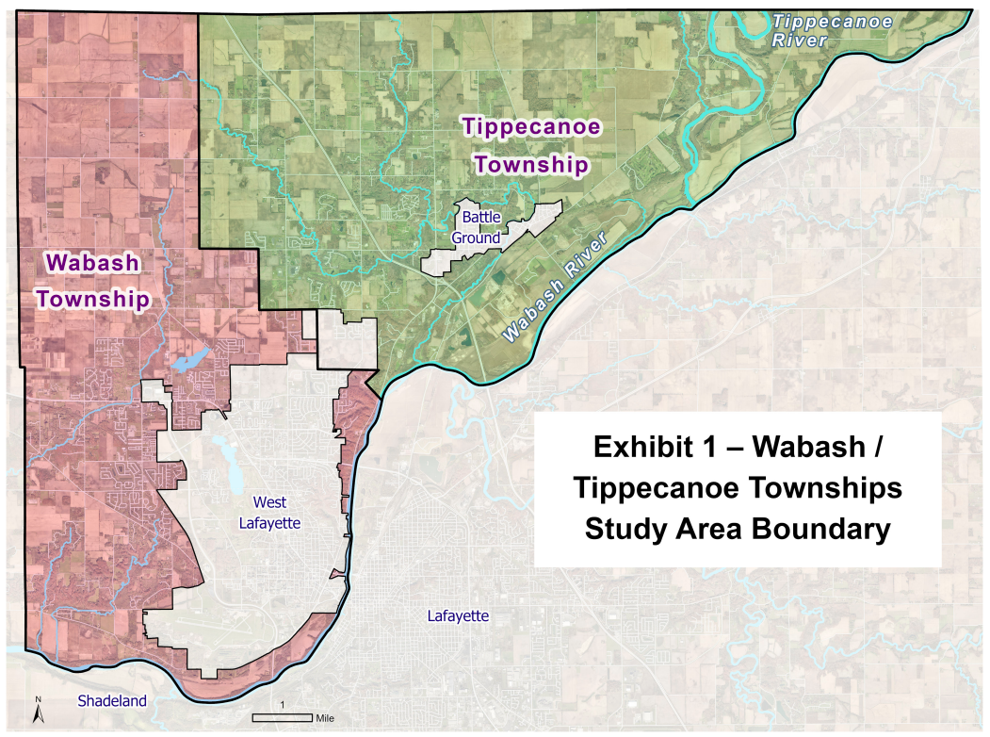 TIPPECANOE COUNTY, Ind. (WLFI) — Planners want input from people living outside West Lafayette city limits, as they look ahead to future growth over the next generation.
Wabash Township residents are invited to share their thoughts at 6:30 p.m. Thursday at Klondike Middle School. Another public input meeting happens at 6:30 p.m. Tuesday at Klondike. 
Officials want to know about the biggest problems and challenges facing people who live in Battle Ground, as well as the unincorporated parts of Wabash and Tippecanoe townships.
Experts predict these rural areas will see a population and housing boom over the next several decades. 
They want to be one step ahead with a master land-use plan, which will set the table and establish ground rules for future development.
"A land use study touches roads," Wabash Township Trustee Angel Valentín says. "It touches development, single family housing, apartment complexes, and what areas we're going to keep for agricultural purposes, because that will also be part of that, too."
Battle Ground and Tippecanoe Township residents can speak up during their own public input meeting at 6:30 p.m. Feb 16 at Battle Ground Middle School.
Residents can also fill out a questionnaire online. For more information, visit the Tippecanoe County Area Plan Commission website.