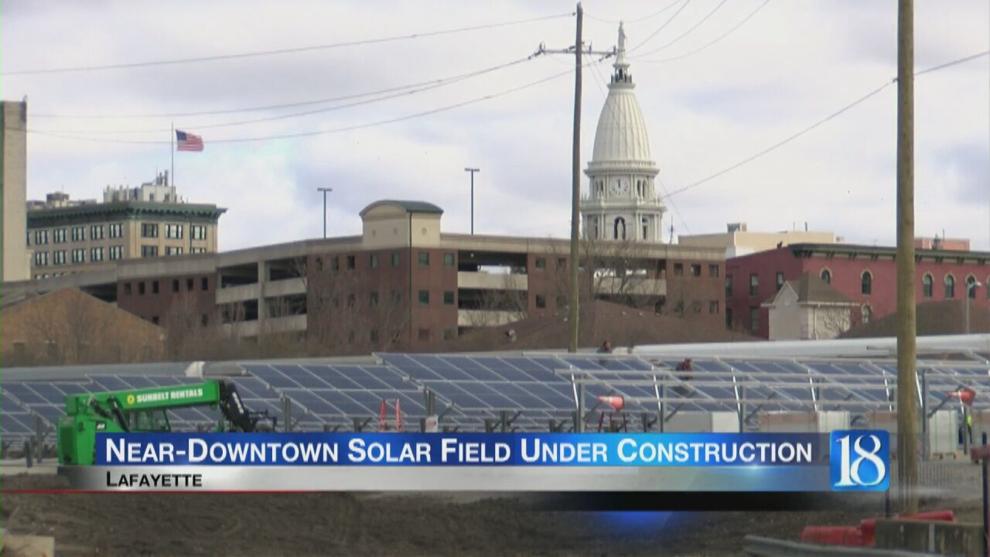 LAFAYETTE, Ind. (WLFI) — A new solar field near downtown Lafayette will power some of the city's wastewater infrastructure.
Crews are building the 400 kilowatt solar field just south of the South Street bridge over the Wabash River; that's also the site of an underground wastewater tank.
The tank holds up to 1.5 million gallons of sewage that could otherwise overflow into the river. Lafayette Renew Superintendent Brad Talley said the solar panels will provide electricity to a regional lift station that pumps sewage to the treatment plant.
"We're trying to protect the environment as much as best we can, protect the Wabash River and install the green infrastructure as much as we can," Talley told News 18. "With the rain gardens, the bio-swales, the green infrastructure that we install, it's a natural fit for us. And as the city goes further down the road with the climate action plan, we'll be a key player."
This solar field is the city's first but it won't be the last. Solar arrays are planned near the treatment plant and on top of the new public safety building which is under construction in downtown Lafayette.