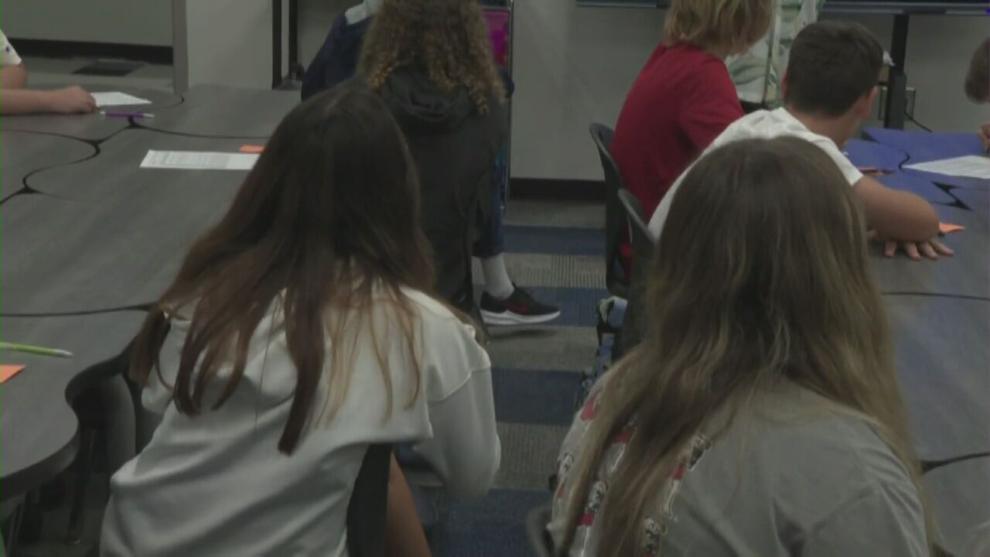 TIPPECANOE COUNTY, Ind. (WLFI) — By the end of the current school year, more than 30,000 children will have been impacted by a North Central Health Services Grant for Youth Resiliency.
NCHS awarded $6 million in grants to schools in an eight county area, including the Lafayette and Tippecanoe School Corporations. 
As part of Mental Health Awareness Month, Meridian Addiction and Recovery Center's Stafka Poweleit told us on News 18 at Noon earlier on Thursday that one of those tools involves helping children understand the language of talking through their emotions.
"When we see that a child is struggling, they may not be able to tell us what that means," Poweleit said. "So we need to help them understand what does it mean to feel stressed, what does it mean to feel frustrated, what is angry?  What is anxious, what is sad? So that when they're telling us what they're feeling, they can accurately tell us what it is."
North Central Health Services said the number of kids reporting at least one major depressive episode rose 71% from 2011 to 2017.
In 2015, the number of Indiana high school students who had seriously considered suicide was nearly 20% the third-highest rate in the nation.