With significant evaporation & lack of frequent rainfall, top soils are drying substantially & will do so rapidly this week.
Currently, surface soil moisture is a bit lacking in parts of the area, especially the sandy soils in Newton, Jasper to Pulaski & White counties.  The glacial till and outwash loams are getting quite dry in Benton, Carroll, however.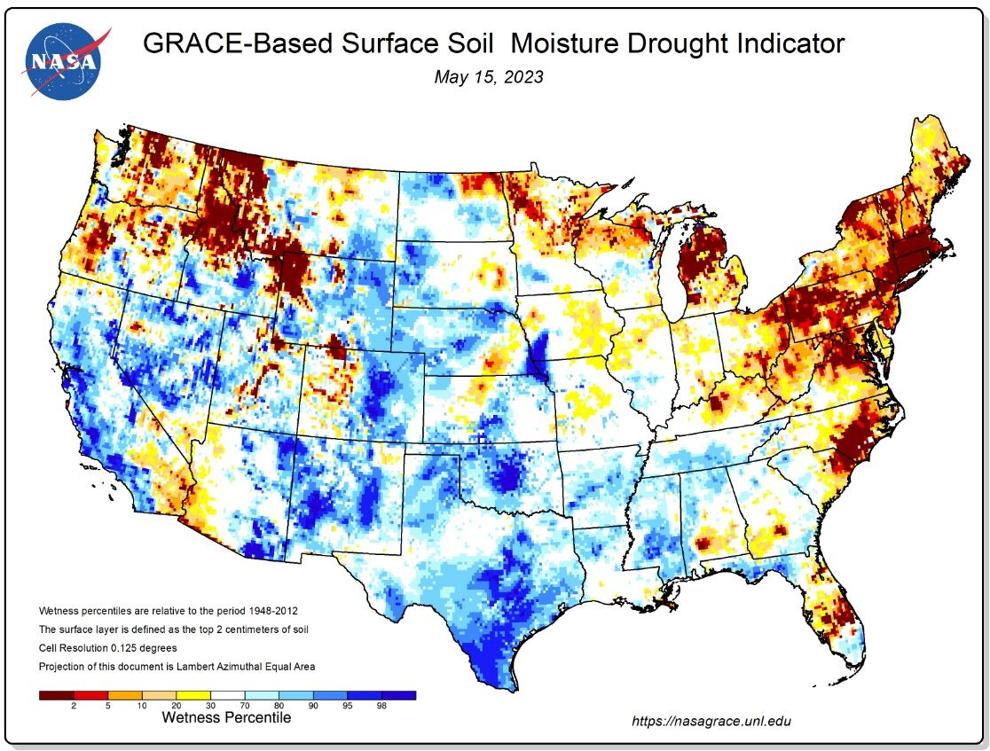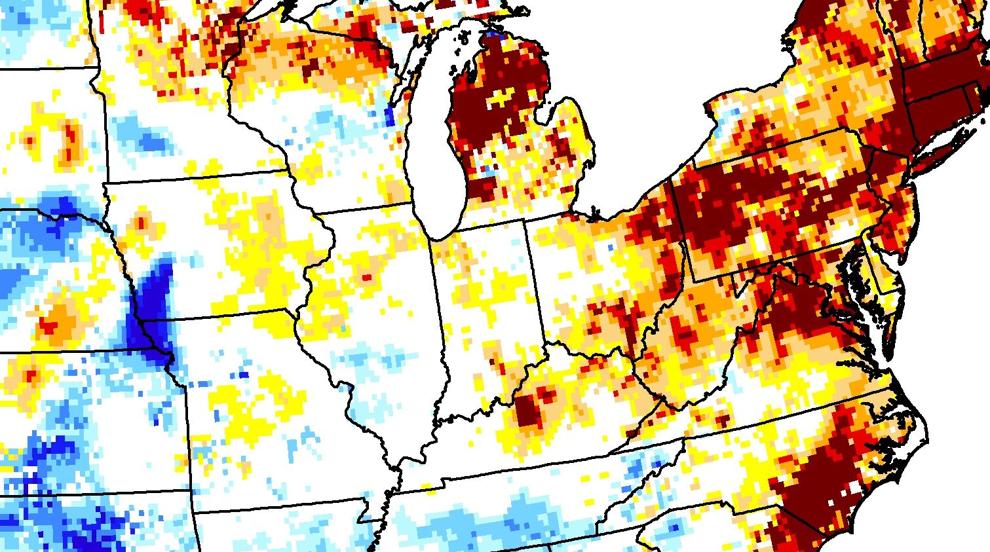 Highs today reached 79-86 with very low relative humidity down to less than 20%.  Dew points dropped into the 30s.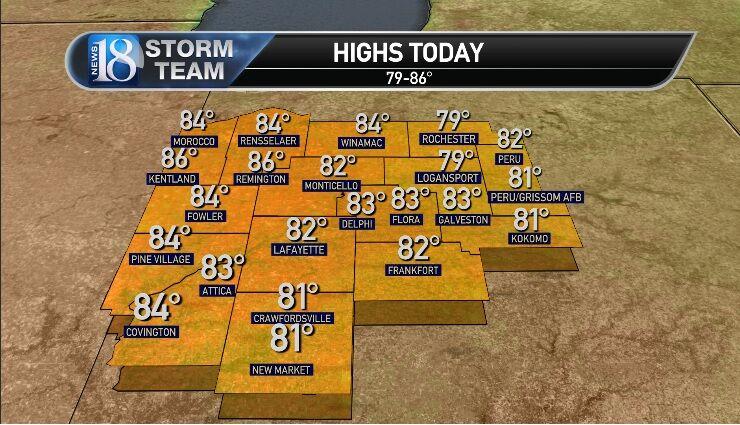 Pattern is very dry over the next near 2 weeks.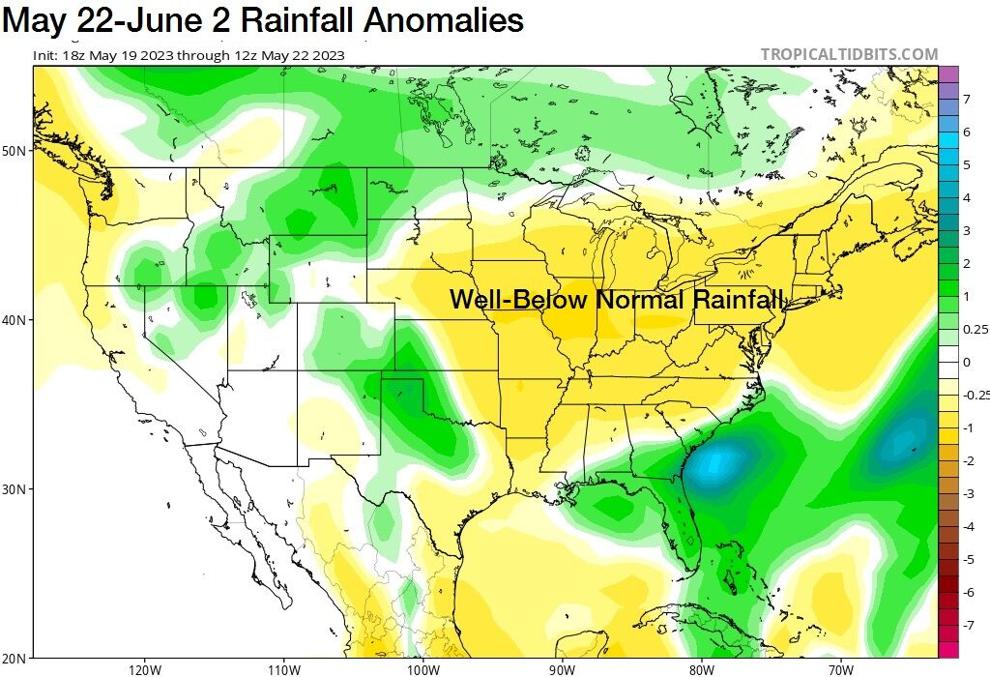 Hot upper ridge will push far enough to the west to allow upper trough & surface cold front to impact area Wednesday evening-night.  This will bring brief cool-down.  With the very dry air, Friday morning will be particularly chilly with lows 39-45.
However, front then goes rapidly back north as a warm front by the weekend.
The heat builds, but the humidity will be low.  Evaporation will be very high.  Young corn & soybean roots will have to work to go extra deep to get the water by the weekend & next week. 
Germination may be a bit delayed or discontinuous in some soils owing to lack of moisture in the upper few inches. 
Young warm-season vegetable transplants may struggle to get the roots down fast enough to access the water.
This is very, very much like pre-Moderate El Nino in 1994.
May to early June was dry & it did turn hot, but not after some bursts of cooler nights with warm days in late May 1994.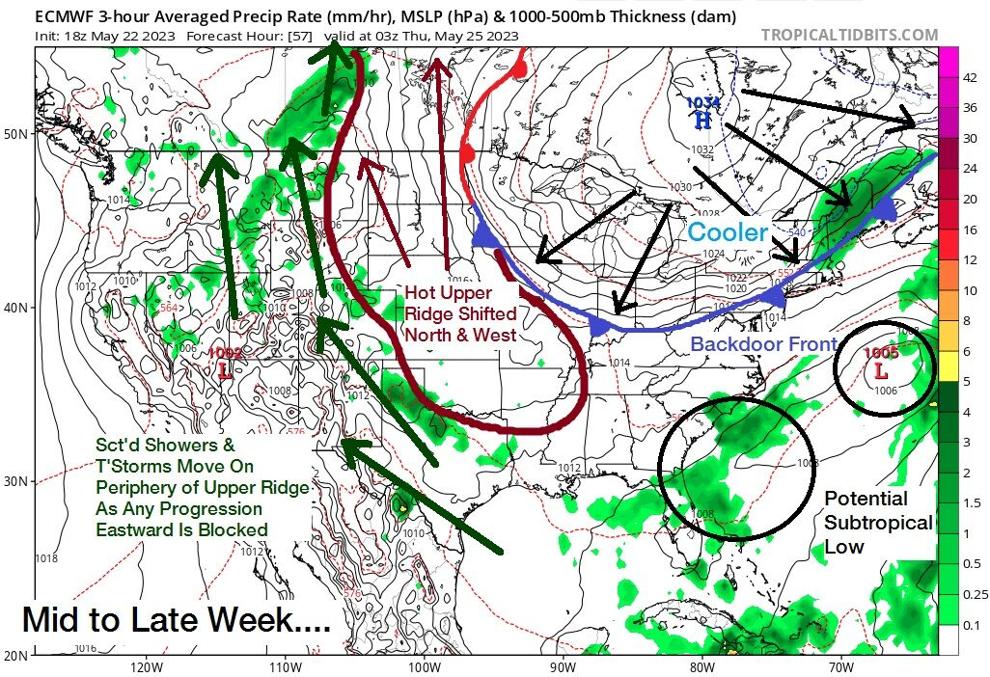 There is the heat-up after brief cool-down.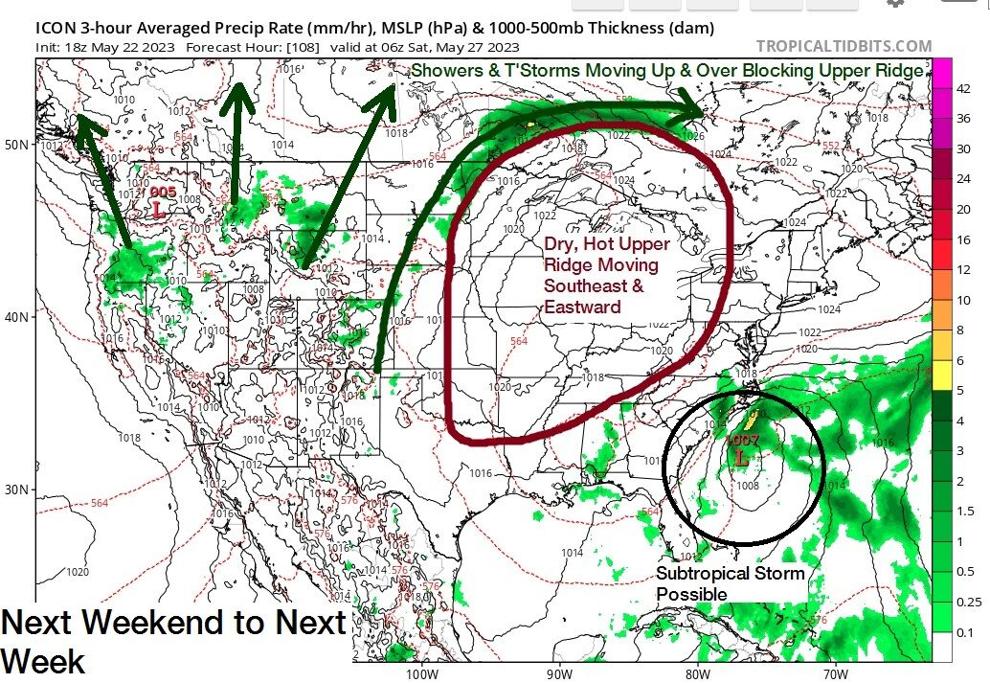 Hot ridge dominates a chunk of next week.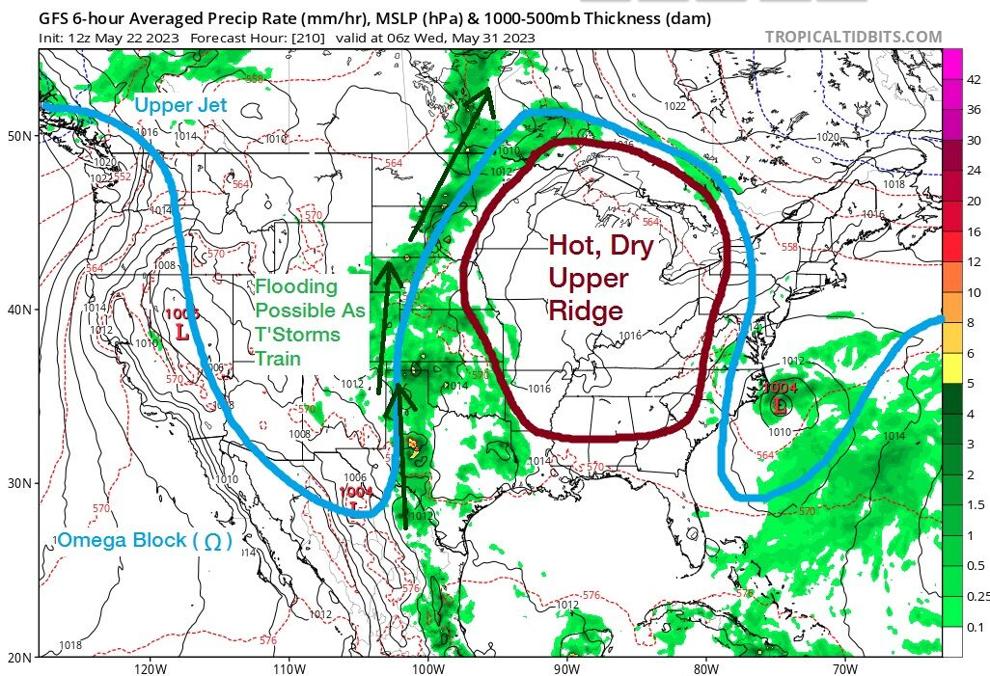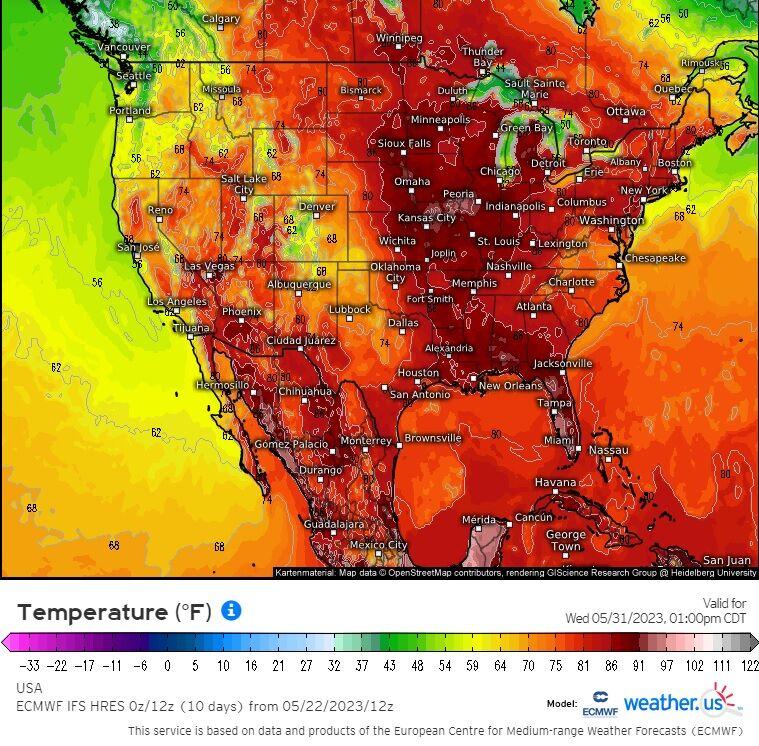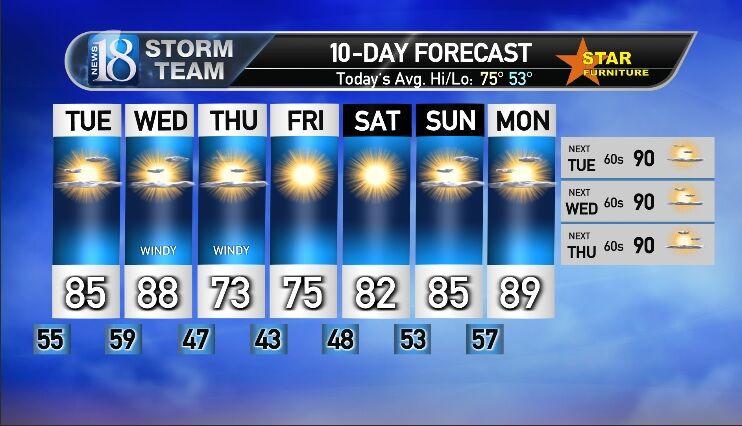 Wetter, stormier pattern is ahead further into June.
It may be hot & humid with severe weather risk, then we get a bit of a cool down.
We will also need to watch the Florida to Cuba area for potential tropical development.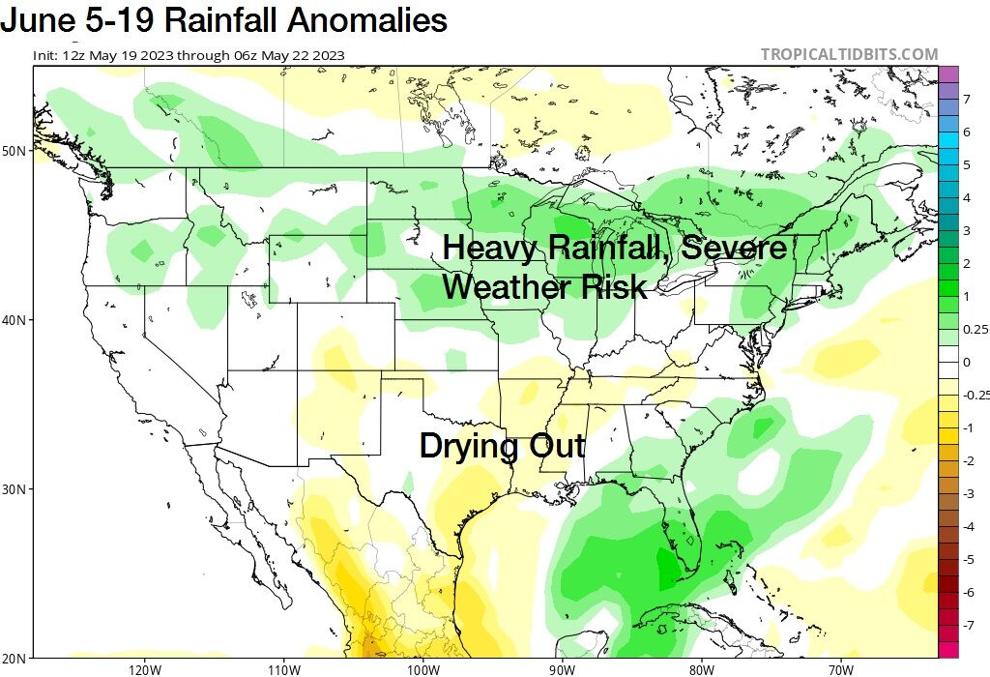 I am still thinking bit drier, warmer start to June, but an overall wetter & bit cooler than normal Summer (despite potential of random 100-degree day like 1994 & 1997 analog years).