After highs of 72-77 yesterday & lows of 45-50 this morning, highs today reached 75-82.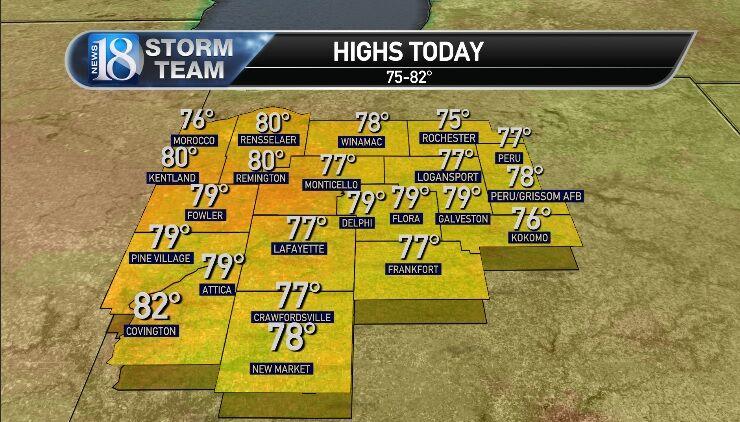 Thursday looks very warm, not not humid.  Some clouds will be increasing during the day, especially late in the day.  Highs of 82-88 are expected southeast to northwest.
The air will turn extremely dry with relative humidity levels down to less than 20% by afternoon.  This dry air will heat up quickly & where adiabatic warming processes will be occurring on periphery of approaching surface low, 88 will be attainable in our northwestern counties.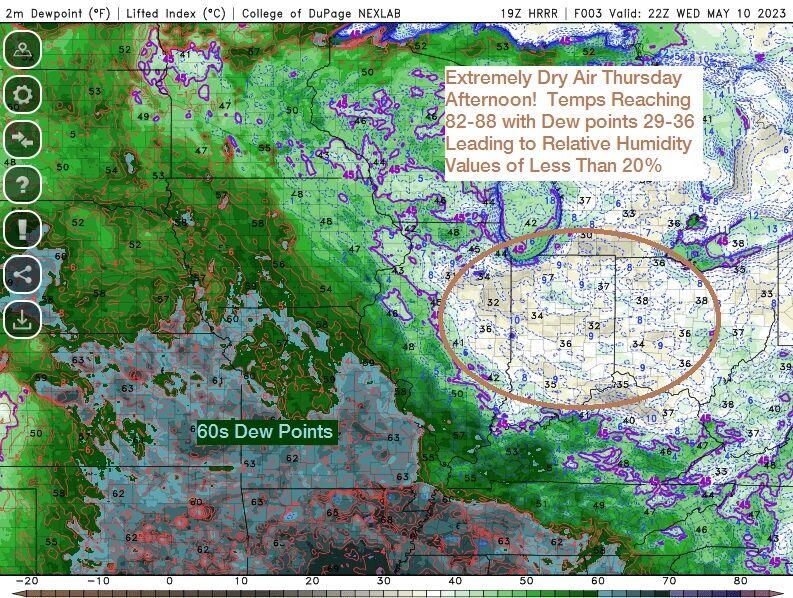 Wave of showers & a few t'storms will pass Thursday night-through Friday morning.  We should then get a break.  Some sun should follow for a chunk of the area.  This sun should destabilize things for a scattered PM t'storms.
There is the risk of a couple isolated severe storms late afternoon-evening.
It would be isolated wind, hail or even brief, weak EF0 tornado possible.
Highs of 77-82 are expected with dew points surging to 65-69, making it feel quite humid.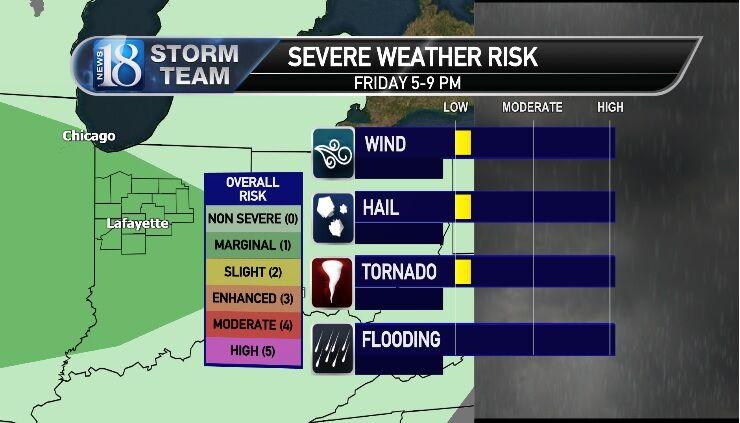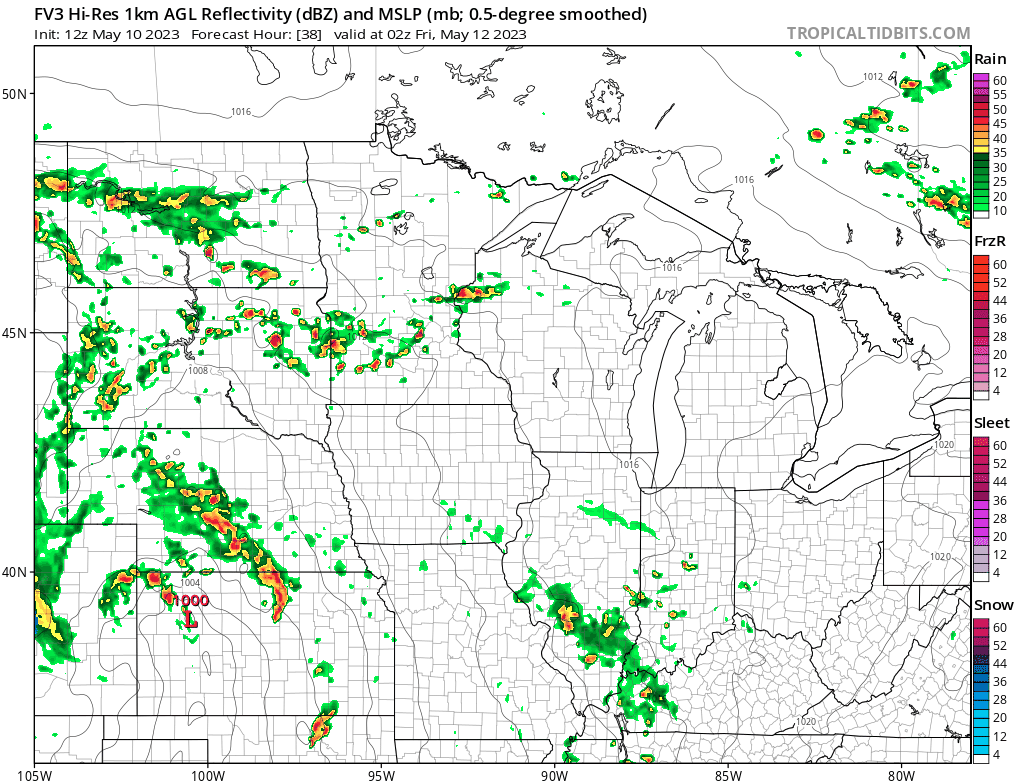 Saturday looks overall dry with highs 80-86 & partly cloudy skies after morning lows in the 60s to around 70.
We may see an early morning shower, but any t'storms should not impact us until Saturday evening-night.
Isolated severe weather risk may evolve.  My thoughts are that any SLIGHT RISK may evolve Arkansas to Iowa while we would tend to be in the MARGINAL RISK.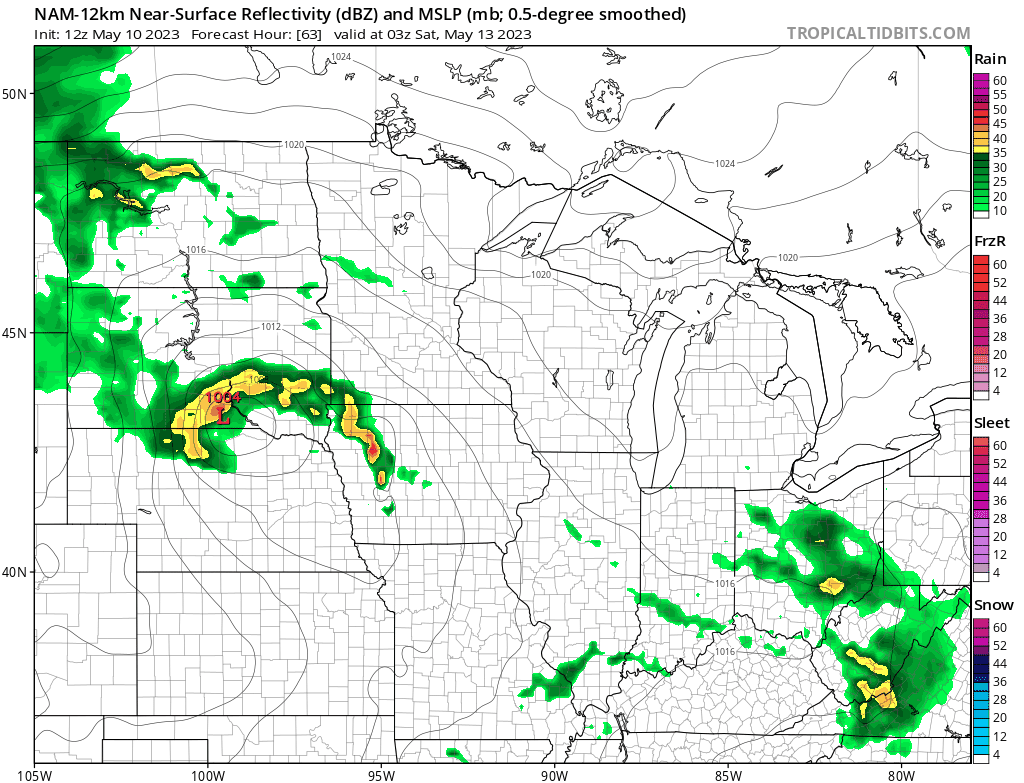 Some showers & a few t'storms are possible Sunday with mostly cloudy skies & highs in the 70s after morning lows in the 60s.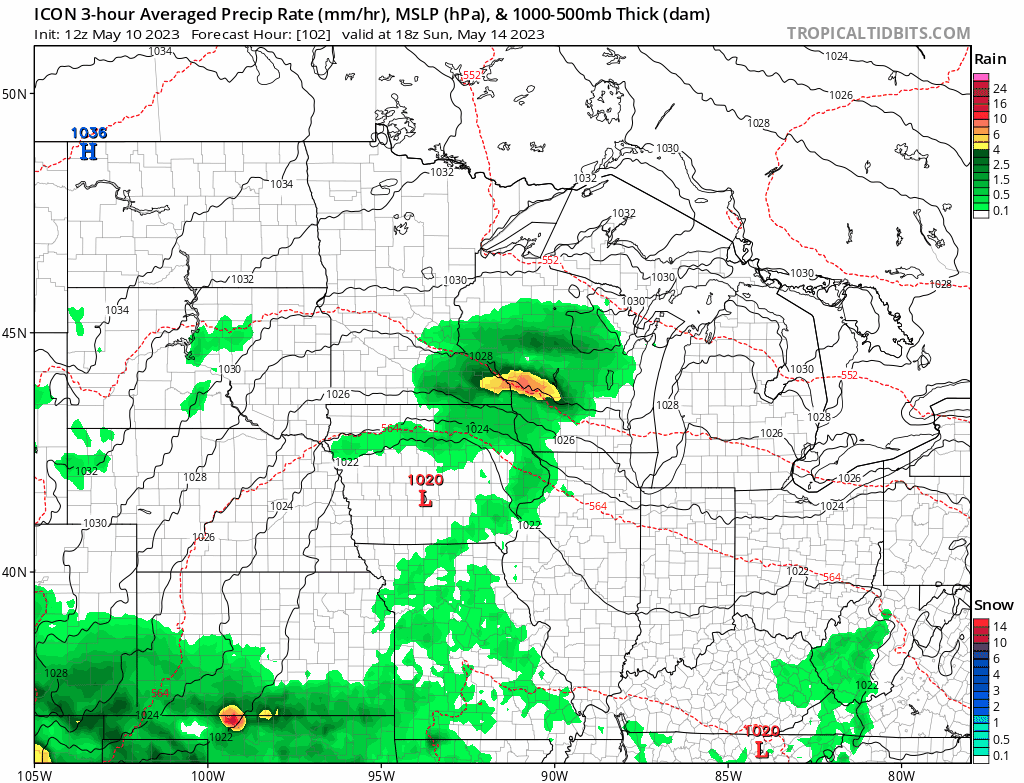 There is a trend to cut the rainfall totals a bit from the prediction 1.50-3.25" totals Friday-Monday to more like near 0.75-2.00".  I am going to go with that.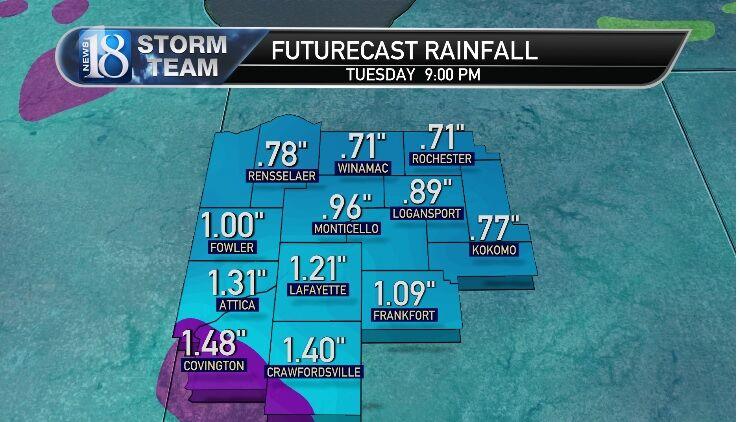 We cool some Monday, but then warm back up Tuesday (with southwest winds).  However, a cold front should pass early Wednesday morning with a few showers.  Cooler highs of 64-68 will follow Wednesday with strong north-northeast wind gusting to 35 mph.
Lows of 40-45 are possible Wednesday night, followed by warmer weather return Thursday at 72-76.
78-83 is expected by Friday with dry weather.
80s are likely Saturday & Sunday.
A few isolated to widely-scattered t'storms are possible with a weak cold front around May 21 (Sunday).
Heat dominates with upper 80s to low 90s by May 25-26 with higher humidity.
Some storms may briefly occur, but the June 3-9 look like the stormier (better severe weather risk & potentially multiple episodes of rather robust severe weather risk [like SLIGHT-ENHANCED-MODERATE RISK parameters scenarios]) period with heavier rainfall.