With the warm front moving farther northward, highs today reached 60-66, above the forecast highs of 54-63.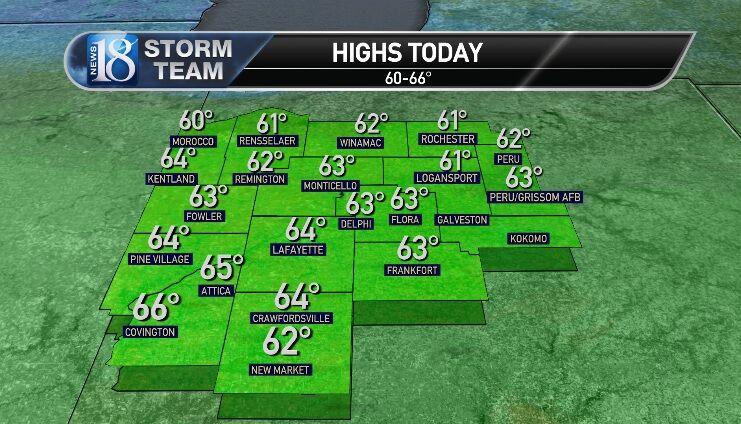 After a couple of broken lines of high-based, low-topped t'storms with some pea hail & a few gusts 40-50 mph (quarter to half dollar hail in Illinois), we will just see some showers tonight once the thunder & lightning cease.  The best coverage of the rainfall will be over the southeastern/southern 2/3 of the viewing area.
Lows will run 32-38.
With cloudy skies, a few spotty showers & drizzle are possible tomorrow, with best coverage over the southeastern half of the area.  Some clearing is possible later in the day from north to south.
Highs will run 41-46 with north winds 10-15 mph gusting 20-28 mph.
We clear out with lows 25-29 Monday night, followed by clouds, a few spits of showers/sleet & 40-46 Tuesday.  Winds will be form the north at 13-26 mph.
With a clearing sky, lows of 25-28 are possible by Wednesday morning.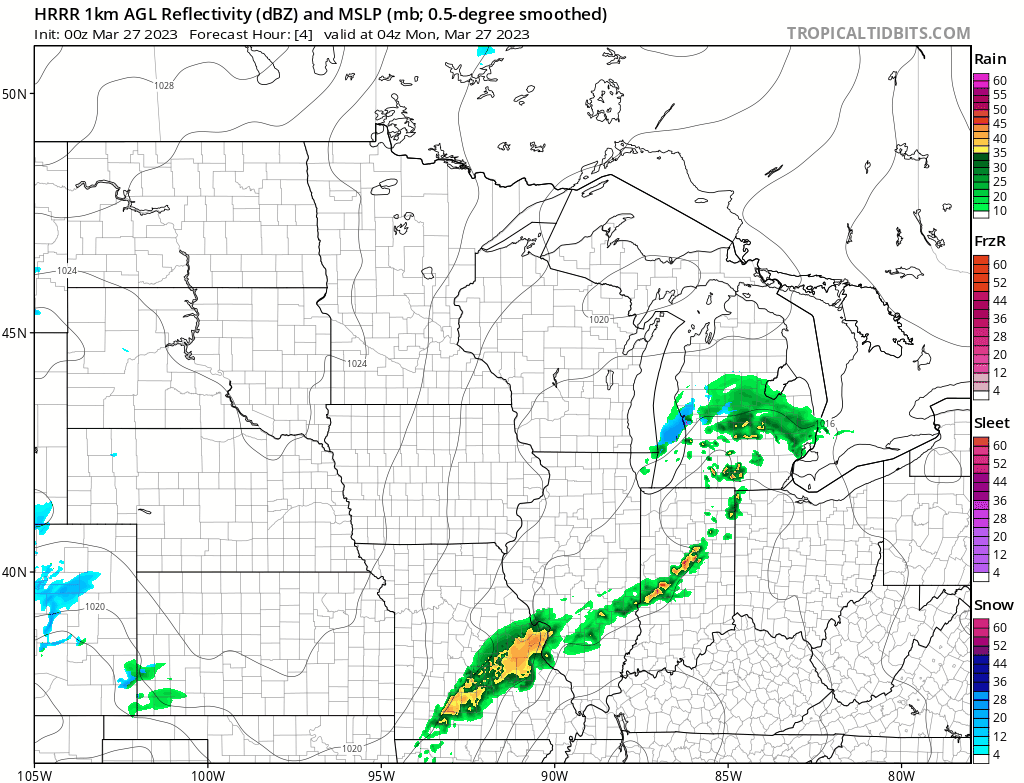 Wednesday is windy from the the west-southwest, then west to northwest with gusts to 40 mph.
Highs of 46-53 are expected, followed by falling temperatures in the afternoon behind cold front to 41-48.  Skies look partly to mostly cloudy.
Thursday is windy, but from the southwest with gusts to 40 mph.  So, it will be warmer at 56-61 with increasing PM clouds & rain possible by evening.
Periods of rainfall & some t'storms are expected Thursday night through Friday night with rain ending potentially as brief snow or rain/snow Saturday.
MARGINAL RISK (1 of 5 on the scale) or isolated severe risk may set up[ in the viewing area Friday night as strong cold front passes.  A squall line may reach as far north as our area just ahead of the front with temperatures in the 61-64 ahead of the front at that time.
After 62-67 Friday, temperatures fall Saturday from 47-56 in the early morning to 35-41 by late afternoon.
Northwest winds may gust 40-50 mph.
The potential is there for a total of 1-3" of rainfall Thursday evening to Saturday afternoon.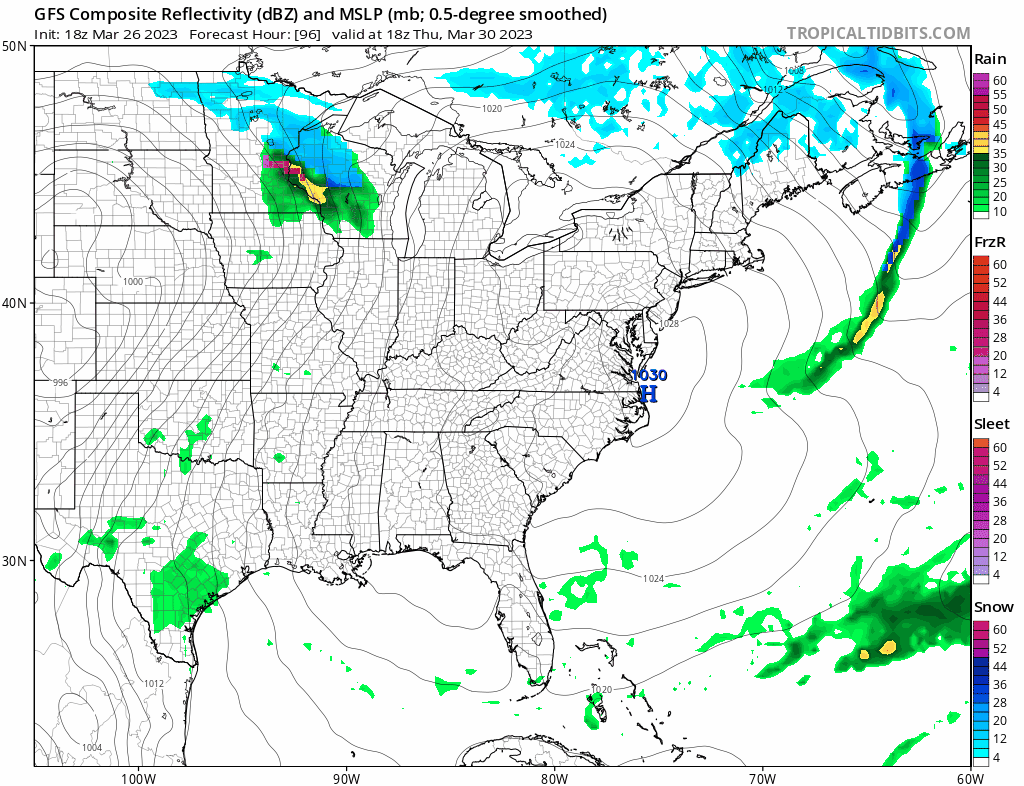 After brief cool-down with freezing, we begin a warm-up with 60s by April 4-6 with developing periods of rainfall & some t'storms.
Periods of river flooding are expected up through at least April 10.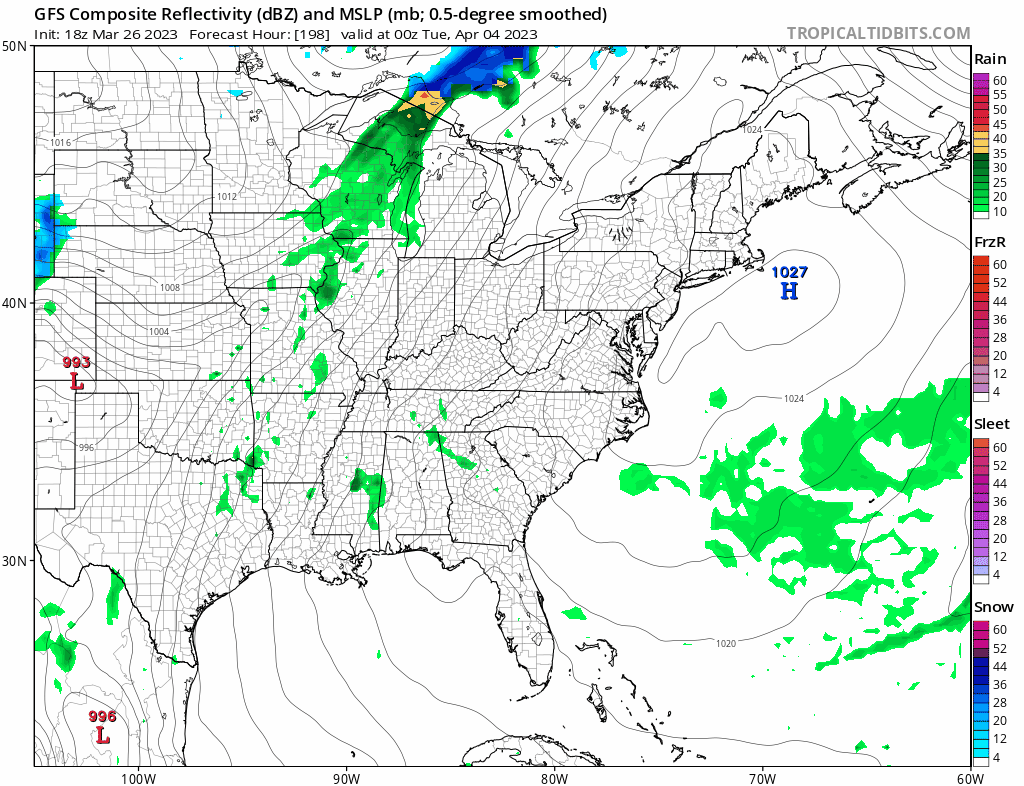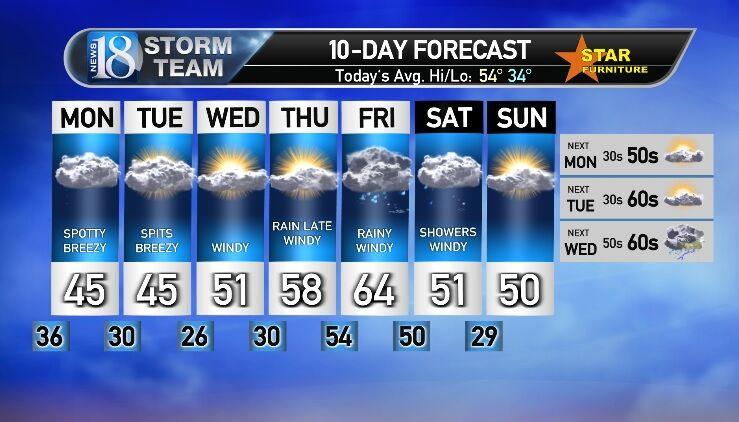 After some more cool, wet weather right up to April 10 or so, there is hope getting into mid-April.
Look at the first projection of widespread 70s approaching by the start of mid-April!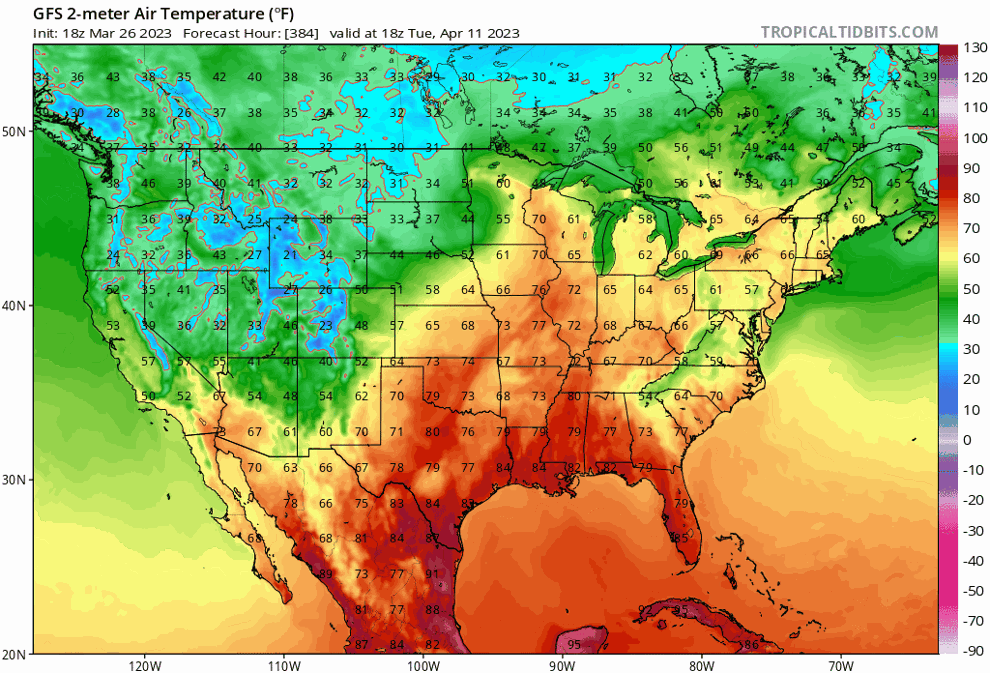 It still looks like a period of drier weather with above normal temperatures in Sudden Spring mid- to late-April, then cool-down after heavy t'storms at the end of April.  Frost may occur to start May.