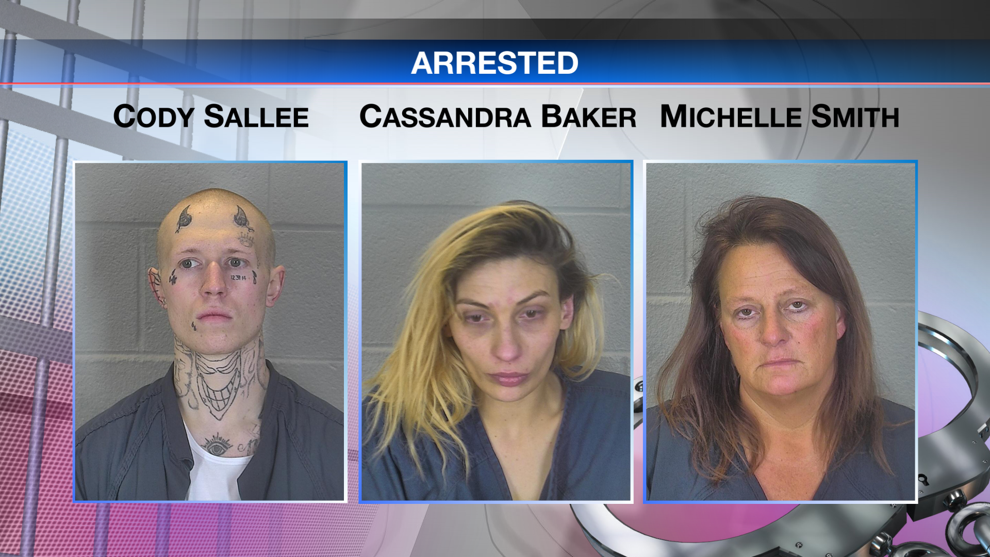 LAFAYETTE, Ind. (WLFI) — LPD reported a big time drug bust in Lafayette.
Police busted up a large drug operation on Shenandoah Drive.
LPD told News 18 that 3 people were arrested.
According to police, four guns, methamphetamine, mushrooms, LSD, and more than $1,600 cash were seized.
24-year-old Cody Sallee, 47-year-old Michelle Smith, and 32-year-old Cassandra Baker were arrested.
Charges include dealing and possession of Methamphetamine, and possession of a handgun without a license.
The Lafayette Police Department worked with the Tippecanoe County Drug Task Force on the operation.