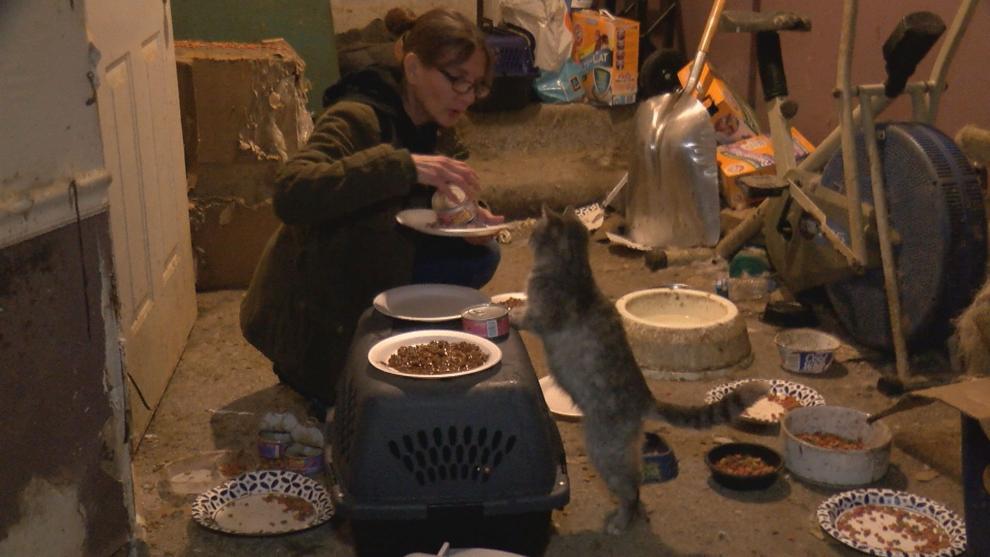 WEST LAFAYETTE, Ind. (WLFI) —Loving Paws Animal Center is a non-profit animal rescue dedicated to saving at-risk feral and stray cats in Tippecanoe county. 
Teresa Fee is the owner of LPAC and at the front line of every rescue. Right now her and her husband Jason are working to rescue over a dozen cats from a Brookston home.
LPAC has so far recovered a total of six cats after returning to the home for the second time. They plan to make more trips before the rescue mission is complete. 
However, with the large number of cats just from this rescue alone, Loving Paws is asking for the help of the Tippecanoe county community. 
"What we are needing is of course donations to help with their medical care, supplies donations, and we are really looking for dedicated barn homes as well as any other rescues or shelters that would be willing to place some of these kitties for us," Fee said. 
If you are wanting to help rehome these four legged friends, you can donate to or contact the Loving Paws Animal Center by clicking the link here.