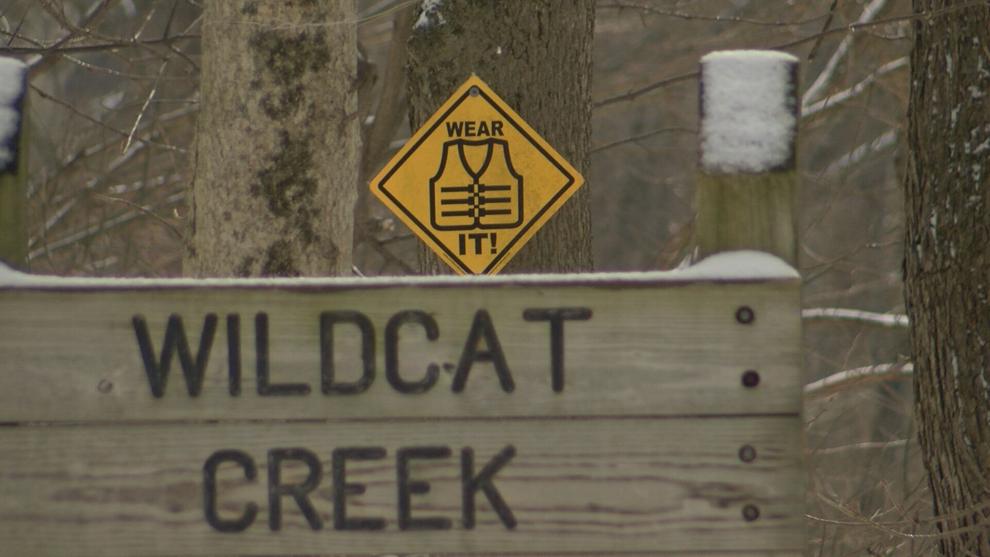 TIPPECANOE COUNTY, Ind. (WLFI) — Park officials are pulling out of a popular put-in spot for kayakers and canoers.
Tippecanoe County at the end of the year will end its lease on Wildcat Creek Park.
"I don't know what the future is going to be out here," Commissioner Tracy Brown said.
"It really is about choosing how you use your resources," Brown adds. "The energy that we spend here, when park staff is here or when they're maintaining, the mowing it and maintaining the small trail system, it is significant."
Also a factor: The park's proximity to a dangerous confluence of the creek's north and south forks.
"It had to be one of the things to consider," Brown said. "There have been substantial number of calls here than involve drownings, near drownings or other rescues. It is kind of a situation where the creek narrows a little bit and the water gets fast."
Park officials are shifting their focus to the Bicentennial Nature Area near U.S. 52 and Schuyler Avenue. A piece of a land, Brown said, that could become a centerpiece for recreational opportunities.
"I'm hopeful that we offer our citizens another location that has even better amenities and better recreational opportunities," he said.
Wildcat Creek Park is owned by the Indiana Department of Natural Resources.
A DNR spokesperson tells News 18:
"The DNR is evaluating options for the Wildcat Park property and has no announcements to make at this time. The Tippecanoe County Parks Board will continue to manage the property through the end of the year."
So what's next?
Brown says the DNR could do anything from maintaining the status quo to selling the land to the highest bidder.
"At the end of the day, you have to make choices and, unfortunately, we had to make this choice. And, ultimately, the DNR will have to do the same thing with the park," he said.
The park will remain through 2022.