The high of 62 on September 12 was the coolest high temperature since May 6.
It was also the first high temperature less than 65 of the Meteorological Fall season.
The average first true Fall Day with high less than 65 at Greater Lafayette (record back to 1879) is September 24.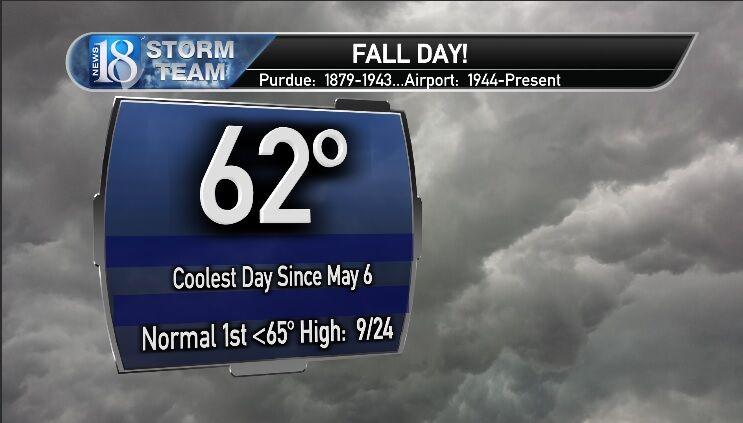 When we looks at the top 5 earliest & latest first occurrences of the first Fall day....it varies, but the meat of the days are in mid to late September between September 21-28.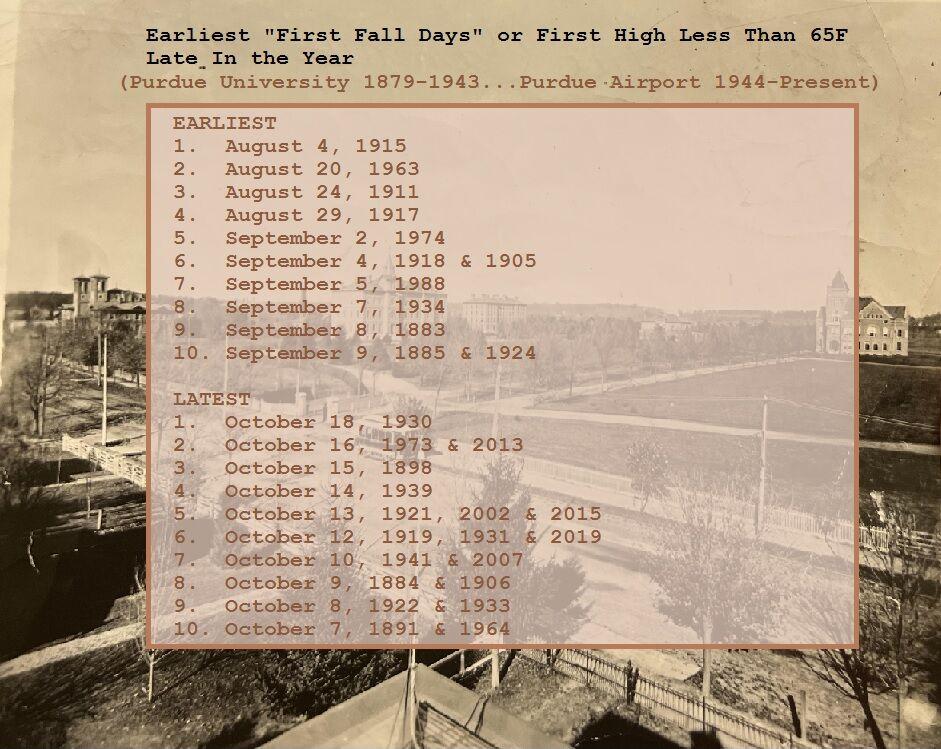 A later than average first Fall day is not the best indicator of a very warm Fall. 
However, a very early occurrence of <65F is a better indicator of a more harsh winter season.  The 1915-16, 1917-18, 1963-64 & 1911-12 winters were all brutal with heavy snows, even blizzards......& bitter cold.
It seems the farther you get away from late August to early September with the first <65 day, the less the correlation to a rough winter.
1918 saw the first <65 September 4 & the 1918-19 winter was very mild.  The 1974-75 winter (first <65 September 2) was a windy, stormy, but overall mild winter.    
1906 saw a late first cool day, but that first high was only 44.  It was 39 on October 10th!  This, after 77 on October 8!
Record accumulating snowfall occurred on the 10th with much of the foliage still green.  An incredible low of 20 followed, causing a lot of the foliate to brown & fall highly prematurely.
1930-31 was a mild winter with a tie for the latest first cool Fall day on record.
However, the 1939-40 was rough with a very late first cool day for Fall.
1884-85 winter was one for the ages with record cold month after month & record snowfall, but a late occurrence of the first Fall-like day at October 9.