Temperatures above normal for February: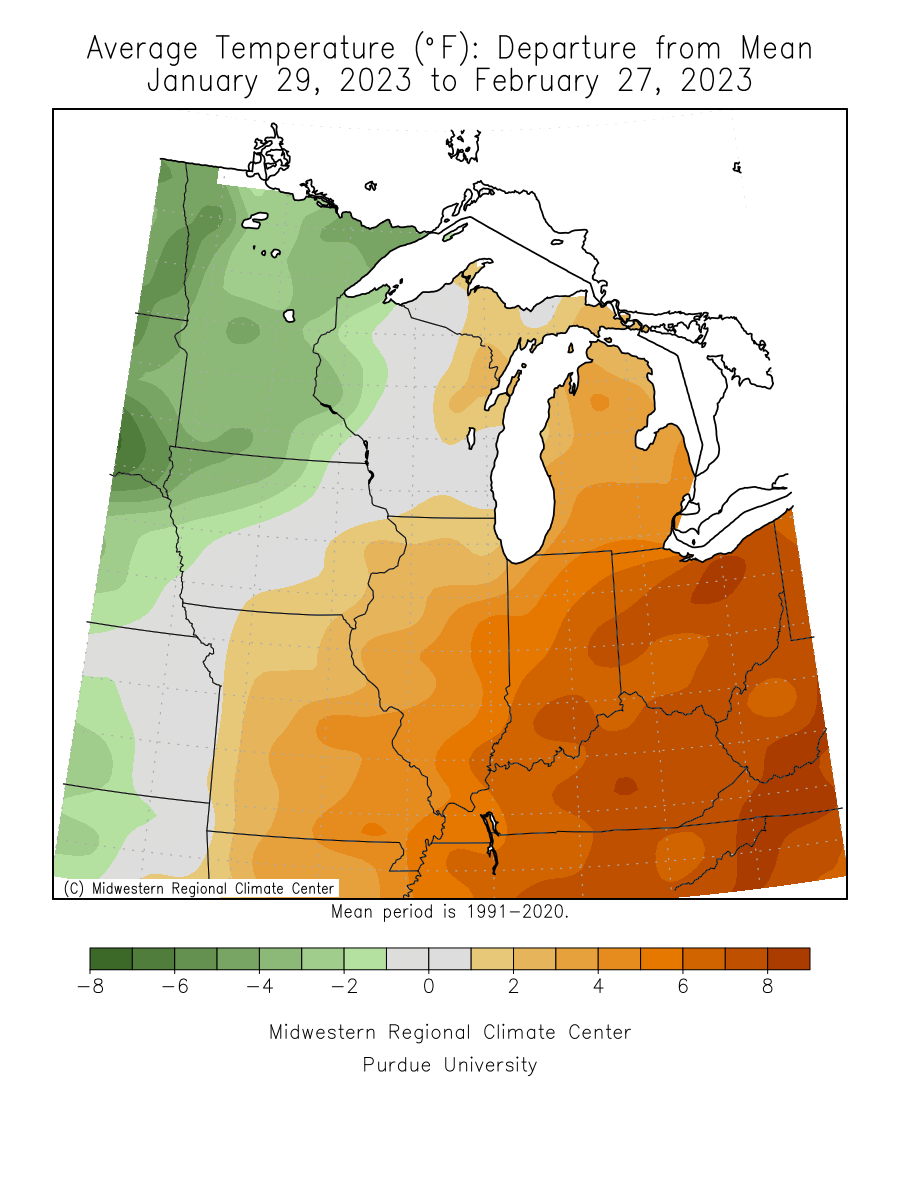 Above normal February precipitation: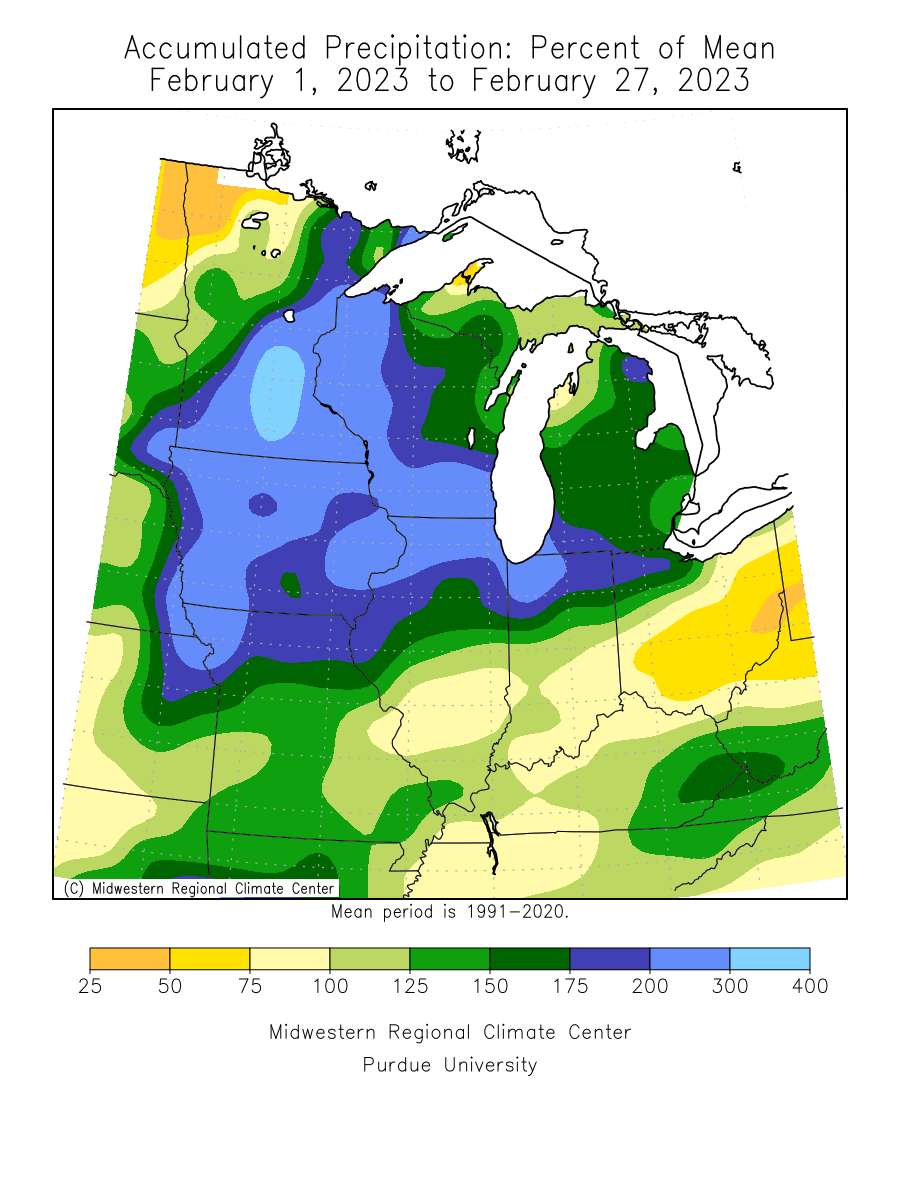 Lack of snowfall a good chunk of the area.  Only our eastern & northern areas saw measurable snowfall & only the far north saw +3" for the month.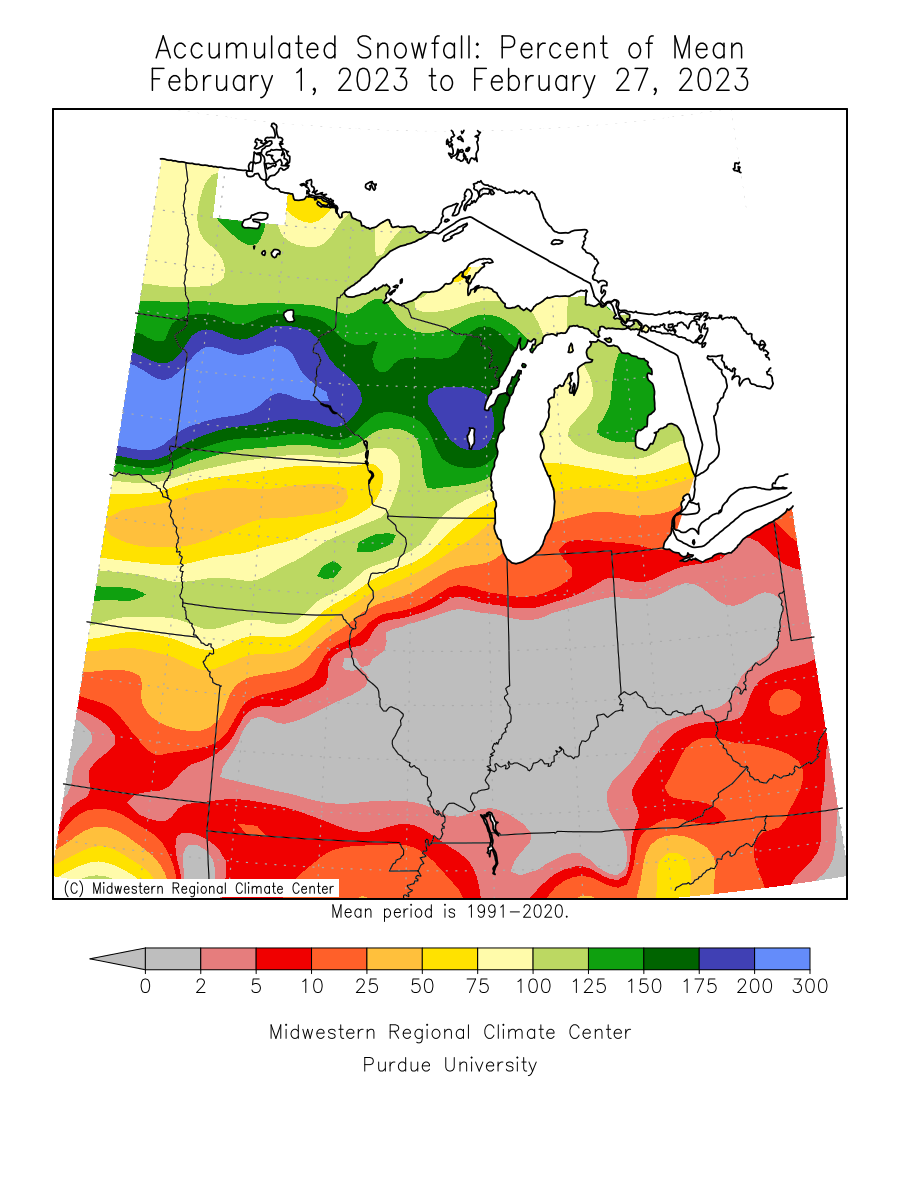 _____________________________________________
1. February 27 Severe Storms & Gradient Non-T'Storm Wind Event
Hail pea- to quarter-size occurred along with gusts +60 mph in eastern Benton County.  Funnel clouds & wall clouds occurred in Newton & Benton counties.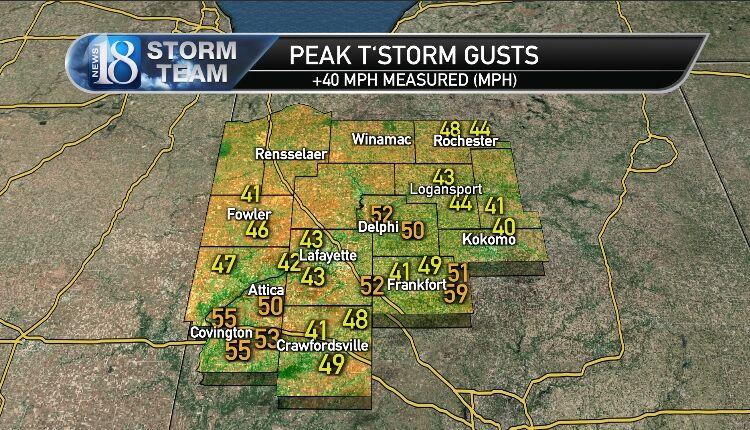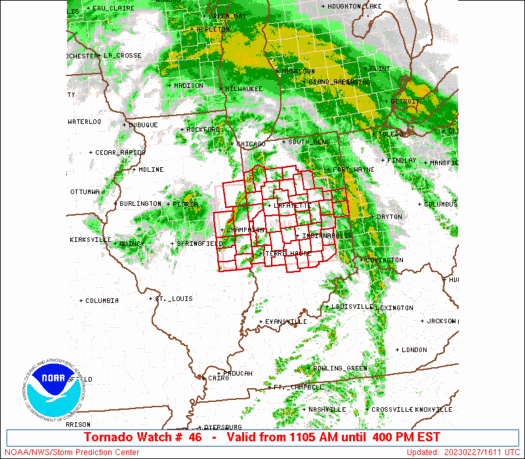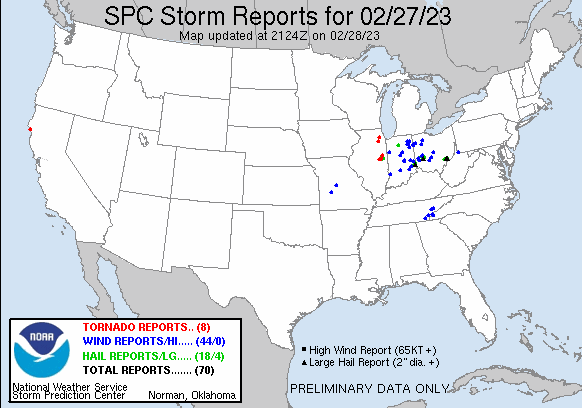 Gradient winds: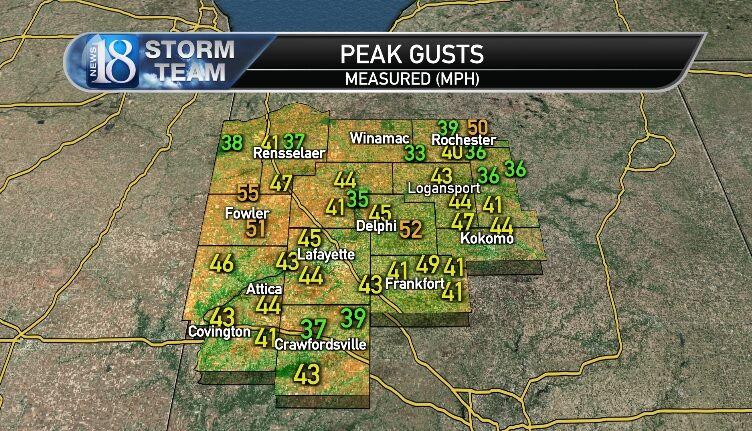 2.  Rare Nearly Snowless February....& 12th Warmest February Since 1879....
February 2023 joins the company of only 7 other Februarys that have had such a least amount of snow.
Only one single February since 1879 has failed to reported at least flakes during the month.  That was 1998.
This February is the least snowiest since 2000.
It is also the 12th warmest since 1879, it being the warmest since 2017 (but 2017 was the second warmest on record).
It was wetter than normal (wettest since the 4.97" in 2018), but we didn't crack the top 10 for precipitation.
The wettest February on record was 7.43" in 1883 (3.82" fell in one calendar day).  That month, the Wabash reached a crest less than 2' shy of the great 1913 flood crest.
February 17, 1883 crest in downtown Lafayette is still the second highest on record at an incredible 20.1' above flood stage.
If a flood like that were to occur today, this is the situation we'd be in, according to the NWS:
Only U.S. 231, Wm Henry Harrison Br and Sagamore Pky connect Lafayette and W. Lafayette. In W. Lafayette entire Levee Plaza and nearby business district are underwater. This includes the area south and west of State St along River Rd. Water is nearing the second floor in Williamsburg Apt. In Lafayette, water is several feet deep in commercial and industrial areas along Canal and Sycamore St. Flood waters are up to 4th St., less than 2 blocks from the courthouse.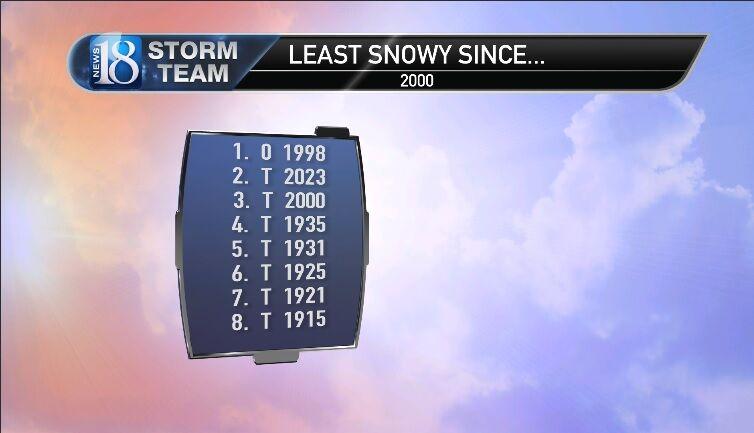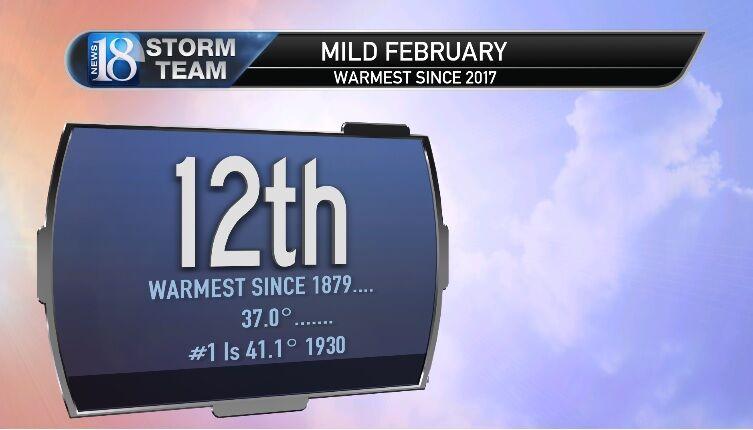 3.  February 2, Gradient Non-T'Storm Wind Event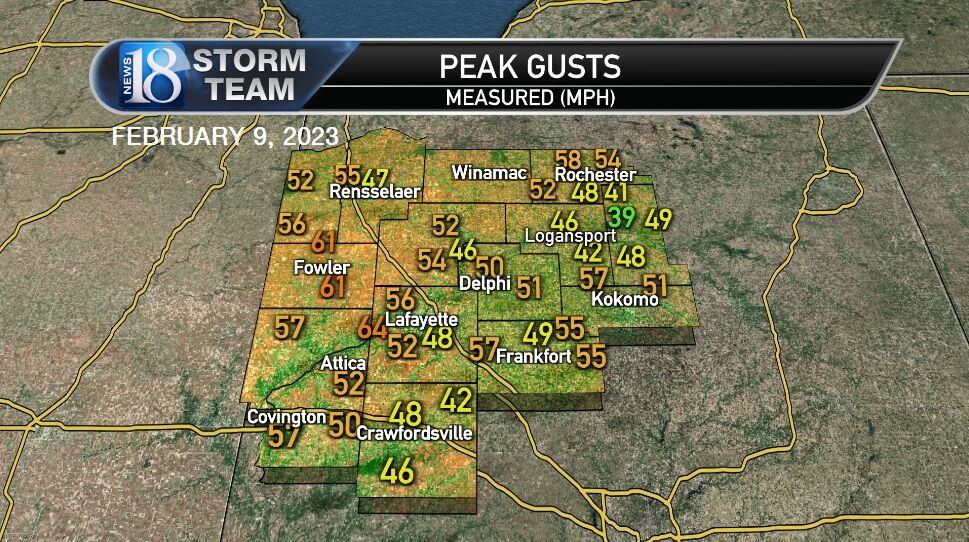 4.  February 22 Record Rainfall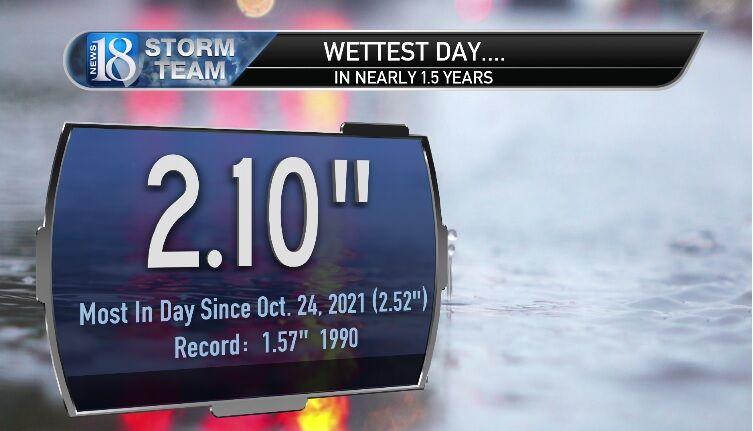 February 22 was the 6th wettest February calendar day since 1879.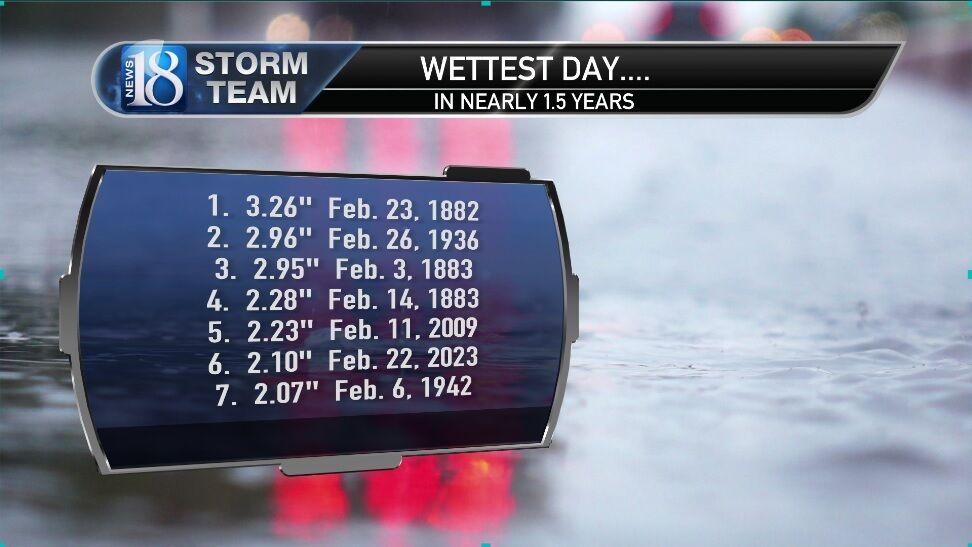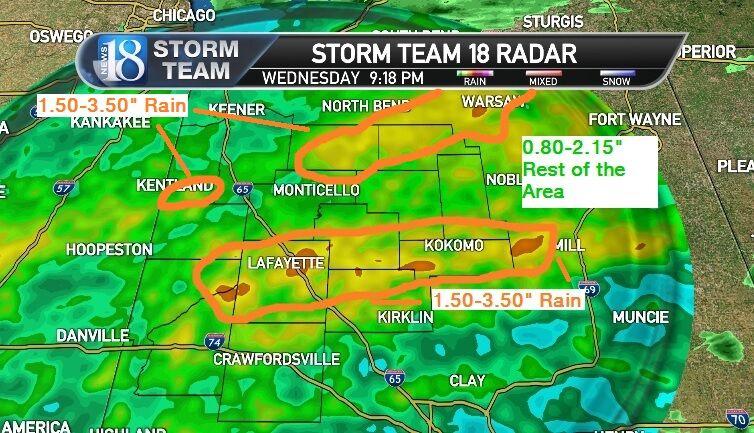 5.  February 15 Gradient Non-T'Storm Wind Event