Tuesday, May 14, 1968....."Mrs. Robinson" by Simon & Garfunkel, "Tighten Up" by Archie Bell and the Drells and "Beautiful Morning" by The Rascals were all in the top tier of the charts & it was a warm, pleasant, laid-back May day with 81 at the Purdue Airport (after 61 in the morning) & south-southwest to southwest winds 10-20 mph.
A historic outbreak of tornadoes & overall severe weather would occur the very next day with at least 72 deaths from Iowa to Arkansas & +1200 injured.  
This outbreak would go to produce two EF5 tornadoes in Iowa, 2 EF4s, 7 EF3s, 10 EF2s & at the very least, 25 EF0-EF1s.
Extreme winds +100 mph also occurred, along with hail up to grapefruit size.  In central Illinois, of the 96 hail pads installed at observation sites by the State Water Survey of the time, an incredible 94 recorded hail for this multi-round outbreak.
Up to 10" of rain also occurred in north-central Illinois from training supercells, which resulted in significant flash flooding.
This easily would all amount to a billion-dollar weather disaster today when adjusted for inflation.  Damage alone in Dewitt County, Illinois was around $44 million (inflation-adjusted).
The outbreak affected our viewing area as well on Wednesday, May 15.....let's set the stage.....
Two days before the outbreak.....Sunday Purdue Graduation Day 1968.....high was 69 at the Purdue Airport with milky cirrostratus & altostratus.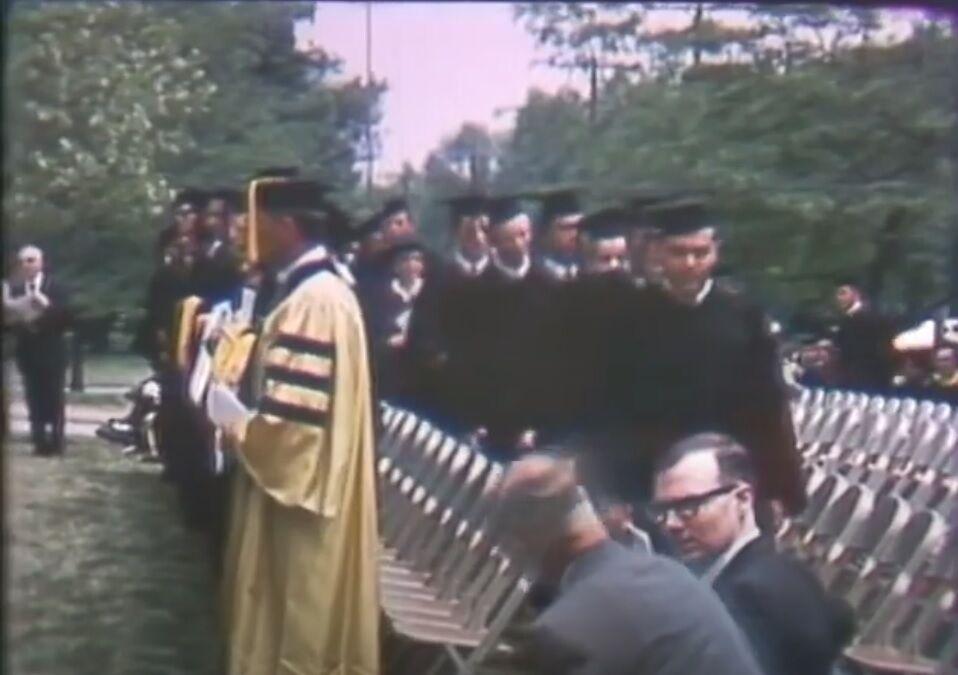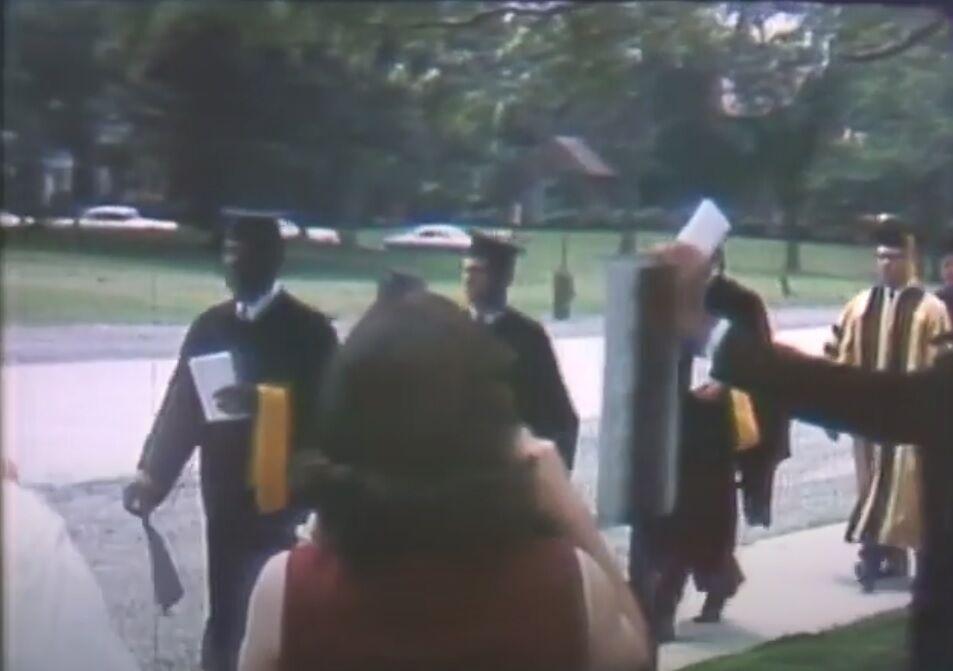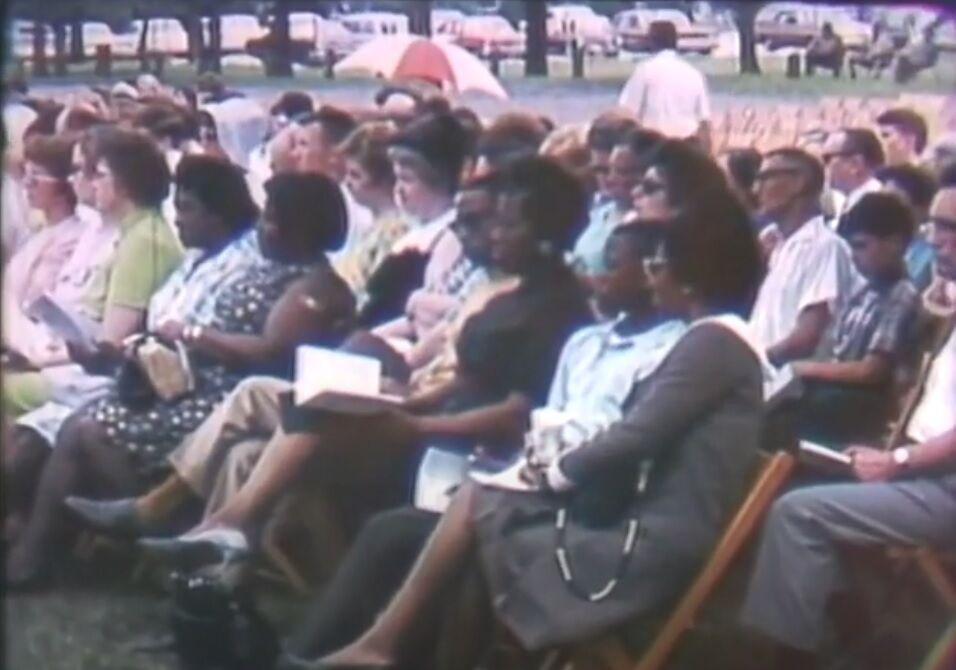 Bearing some resemblance to the March 31, 2023 outbreak (hitting Iowa & Arkansas very hard, but also deadly tornadoes to Indiana), this is one of those forgotten big outbreaks that seemingly was buried in the Midwest by the 1965, 1967 & 1974 outbreaks.  The '68 outbreak was more intense & more violent than March 31, 2023, however, comparable with some of the great tornado outbreaks.
We saw multiple rounds of severe t'storms that day & into the night.....
_______________________________________________
Viewing area temperatures reached 80-83 with dew points 65-70 initially, then dropping into the 58-62 range May 14.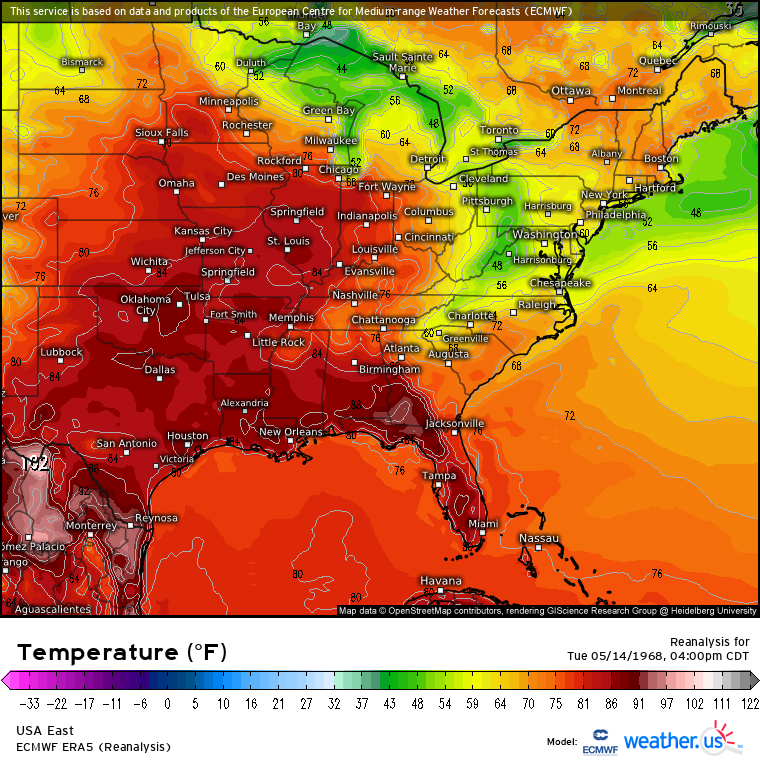 The night of May 14-15 was quite warm with pre-dawn temperatures around 70 with dew points near 64.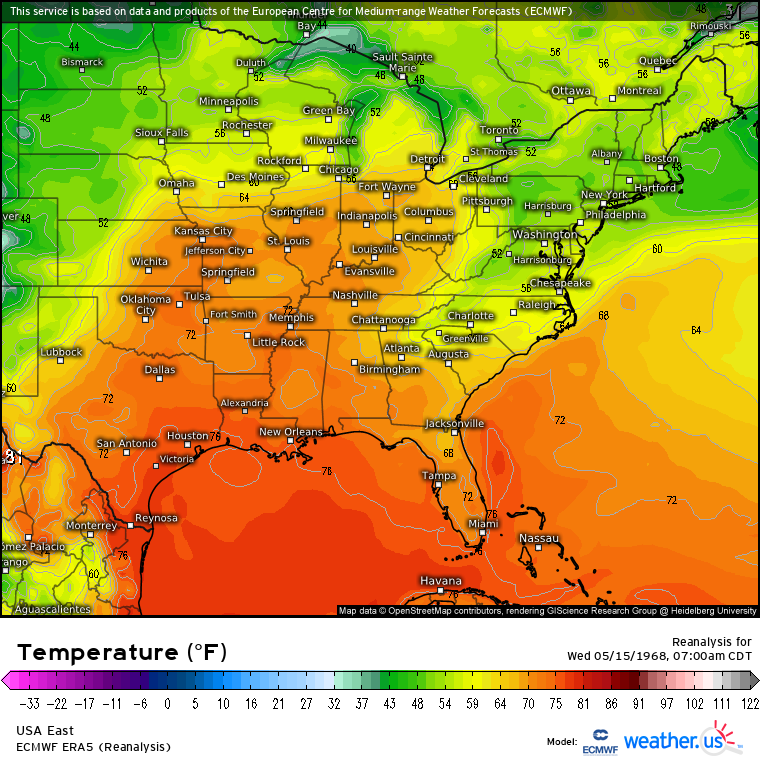 By 1 p.m. on May 15, temperatures had surged to 78-83 with dew points 68-72.
80 was found as far north as northern Michigan.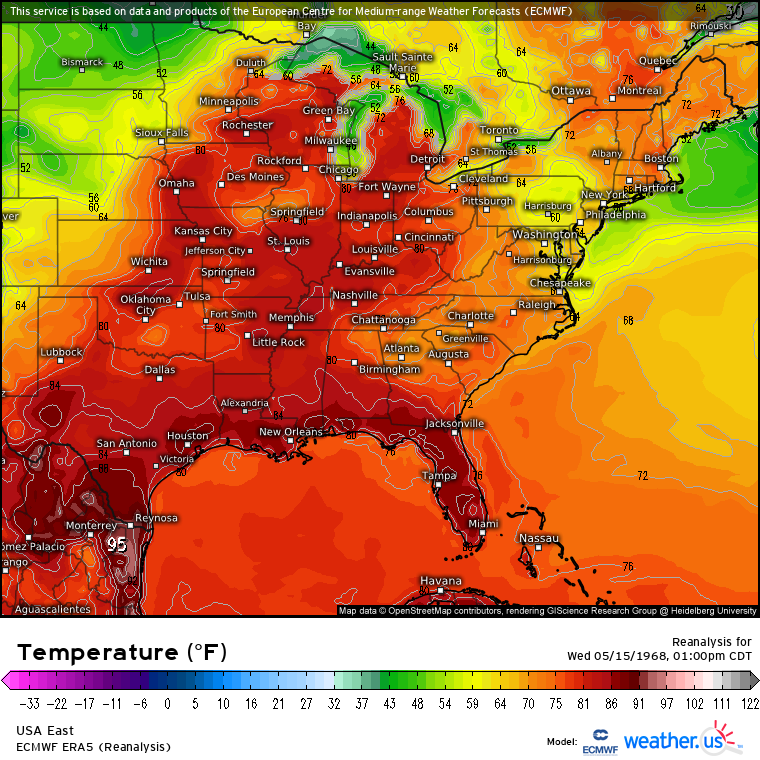 Mean surface winds show a windy day developing (winds southerly), but note the wind direction change in Missouri by early afternoon indicating the position of the cold front & the position of the surface low in Iowa/southeast Minnesota is clear.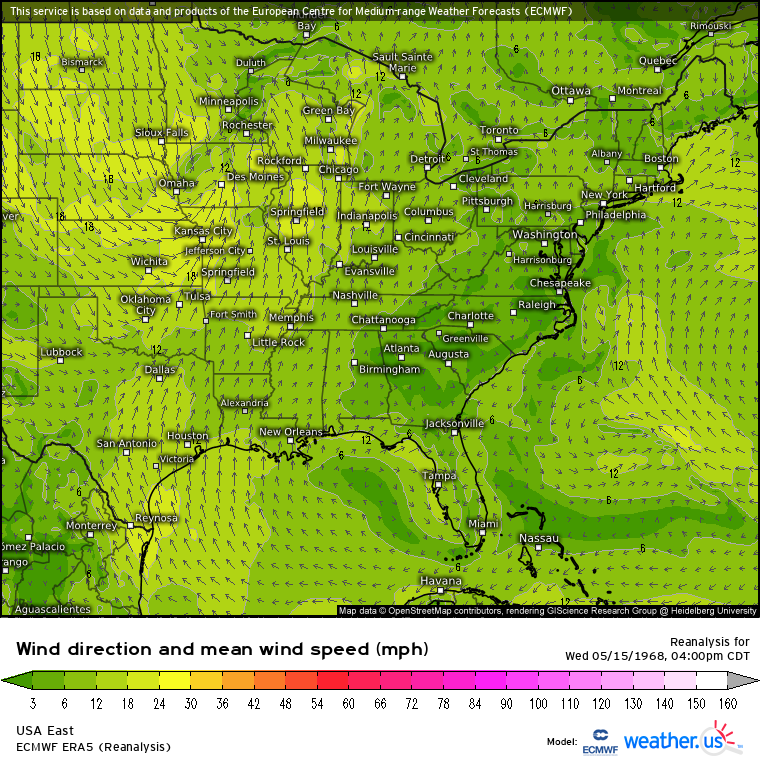 Morning already saw supercells/cluster of supercells develop in far northeastern Missouri, southeastern Iowa that tracked through northern & central Illinois with locally-damaging gusts, large hail & heavy rainfall of +2".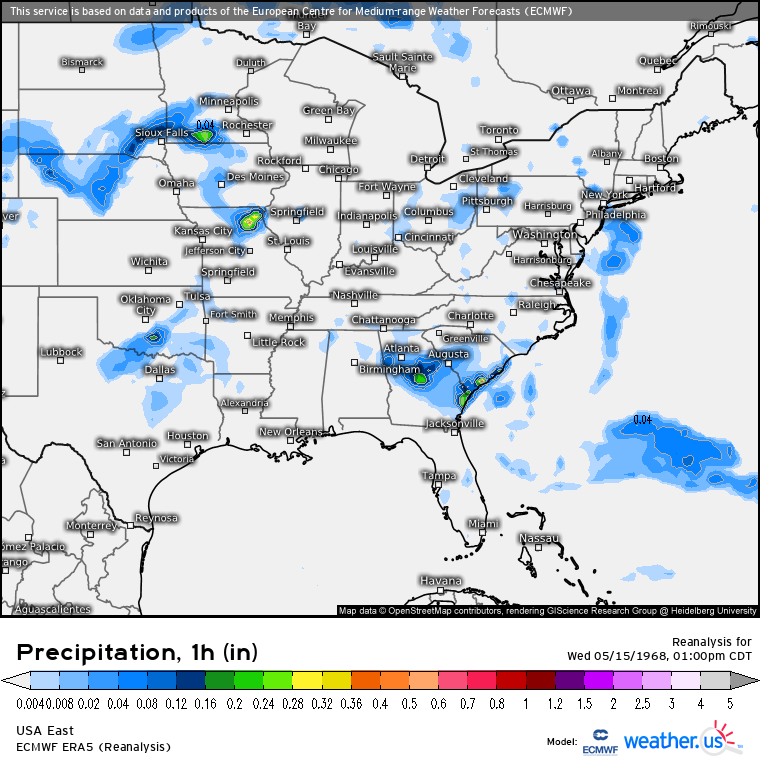 By mid- to late-afternoon, severe weather was flaring up in Minnesota & Iowa, as well as eastern Oklahoma.
Here some scattered violent supercells were rapidly exploding over the area.
A cluster of supercells also occurred in central Illinois & trained for a bit, dumping up to 6" of rain in a couple of hours, along with hail up to baseball size & multiple damaging tornadoes after the supercells in the morning. 
Locally, an intense supercell produced baseball hail in southern Montgomery County in the 2:30-2:50 p.m. Another storm produced up to baseball hail & a  damaging EF2/3 tornado in Boone & Hendricks County.
Yet another supercell produced hen egg-sized hail in Putnam County around 5 p.m. with another round of hail in southern Montgomery County of penny to golfball size.  At this same time, a supercell was producing an EF2 tornado along with baseball hail in Morgan County, southwest & south of the Indianapolis area.  At least 51 homes were damaged or destroyed with 3 people injured in the 3.6-mile track.  Another supercell produced additional hail in Hendricks County of up to golfball size in the 5:30-6 p.m. time period.
Meanwhile, intense supercell with baseball-sized hail tracked across Iroquois County, Illinois with an EF3 tornado that did extensive damage to the far south side of Milford, Illinois at around 5:50 p.m.  The tornado then tracked east-northeastward before lifting 7 miles of Earl Park in Benton County.  Debri from this tornado was reported in farm fields southwest & south of Earl Park.  Other debri was reported northeast of Fowler, falling from the sky.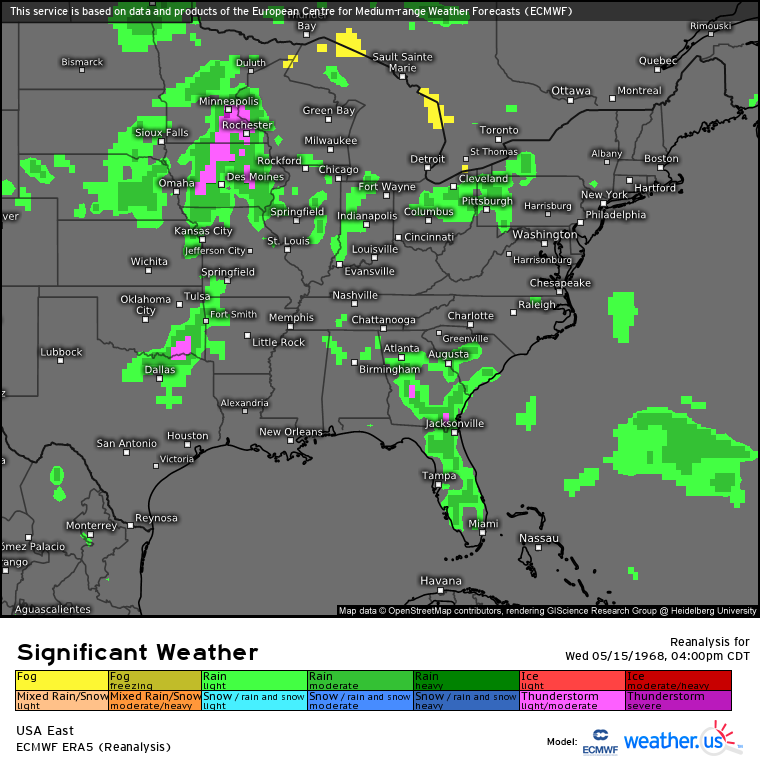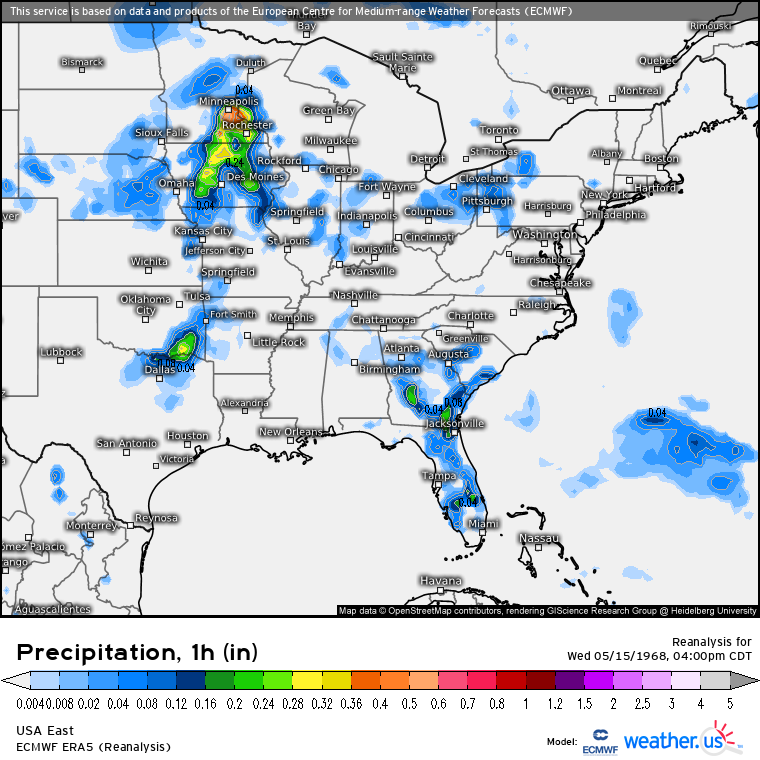 By 7 p.m., a widespread severe weather episode was underway from northern Wisconsin to Texas, while the earlier supercells has migrated east & northeastward out of Indiana & heavy, severe storms in our northwestern to northern areas moved into northeast Indiana & southern Michigan.
However, yet another supercell tracked over Benton to White counties with golfball hail & funnel clouds.  Two funnel clouds were reported simultaneously over Pine Township High School on 18 in eastern Benton County at 7:45 p.m.  One of them dissipated, but State Police reported the other continuing & moving northeastward north of Round Grove.
Per typical in these High Risk-style, major outbreaks, the the upper divergence (& associated lift) in the left front quadrant & right rear quadrants of the powerful +100-knot upper jet, led to two main areas of violent weather in the outbreak.  However, a preceding jet streak during the late afternoon-evening had produced the first round.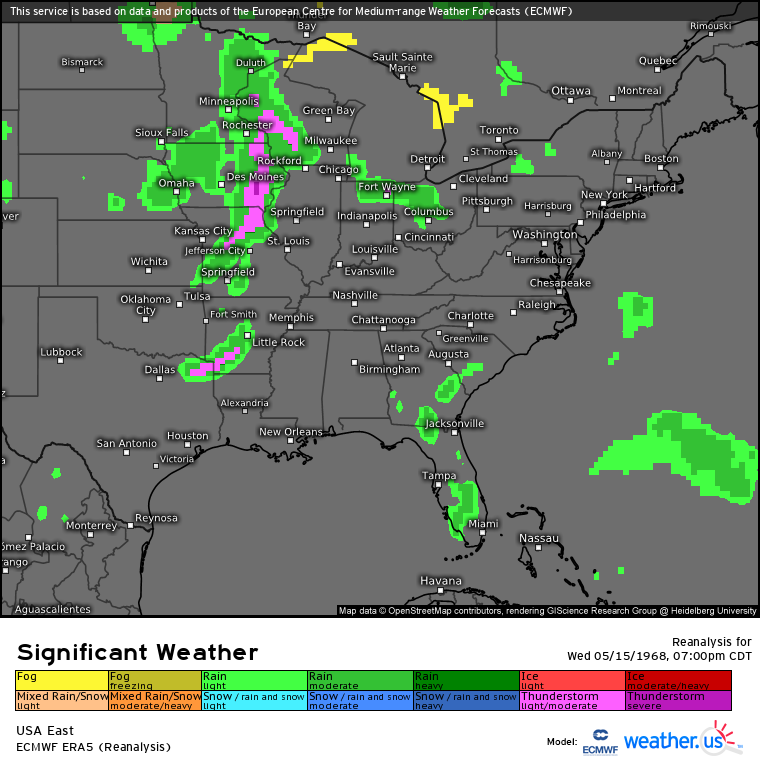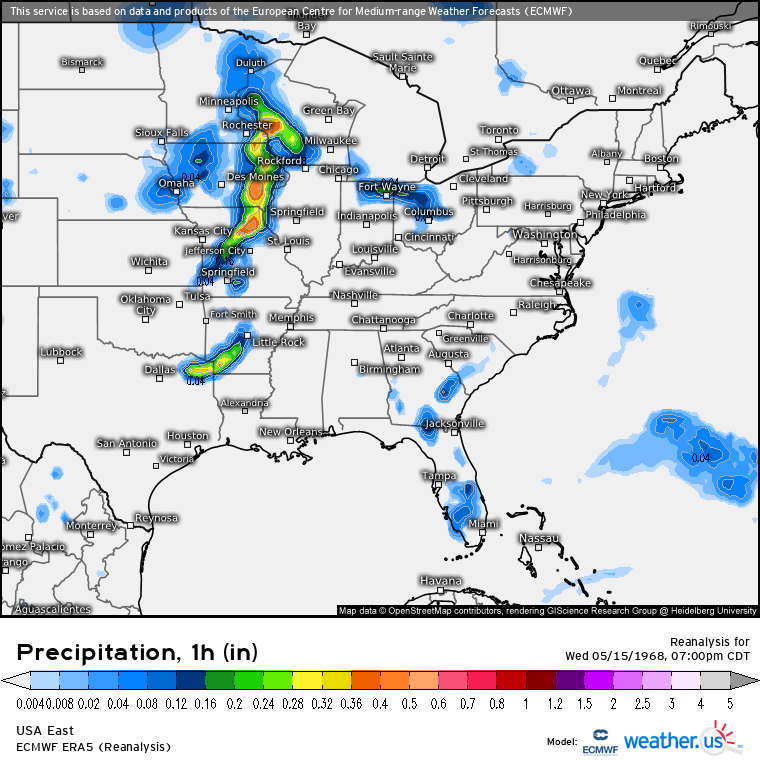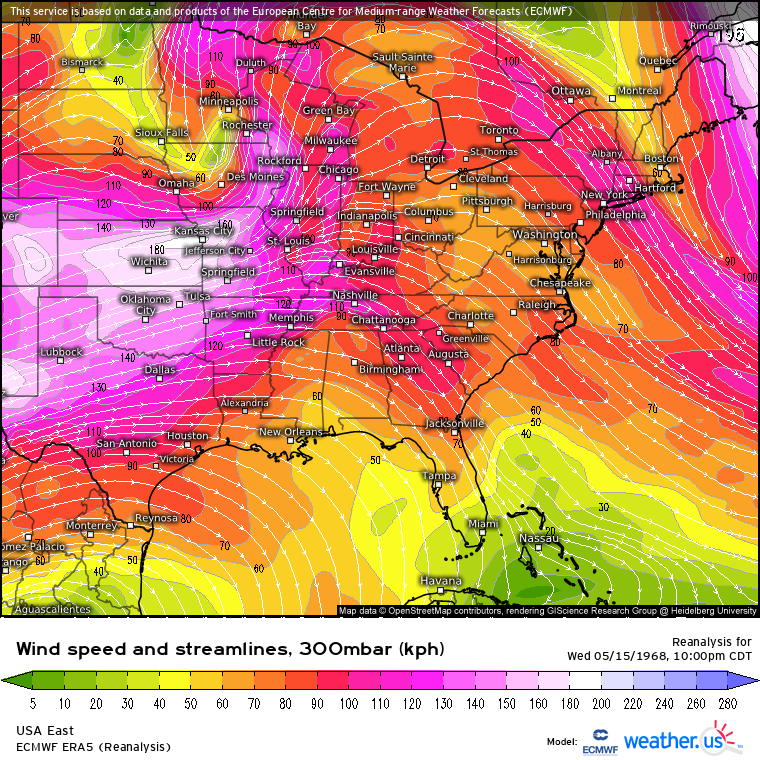 Many of the pieces put together here in this synoptic map for 7 p.m.....
Negative-tilted upper trough, strong diffluence, sharp gP height & pressure falls.....
The surface low reached 992 mb over southwestern Wisconsin by 7 p.m.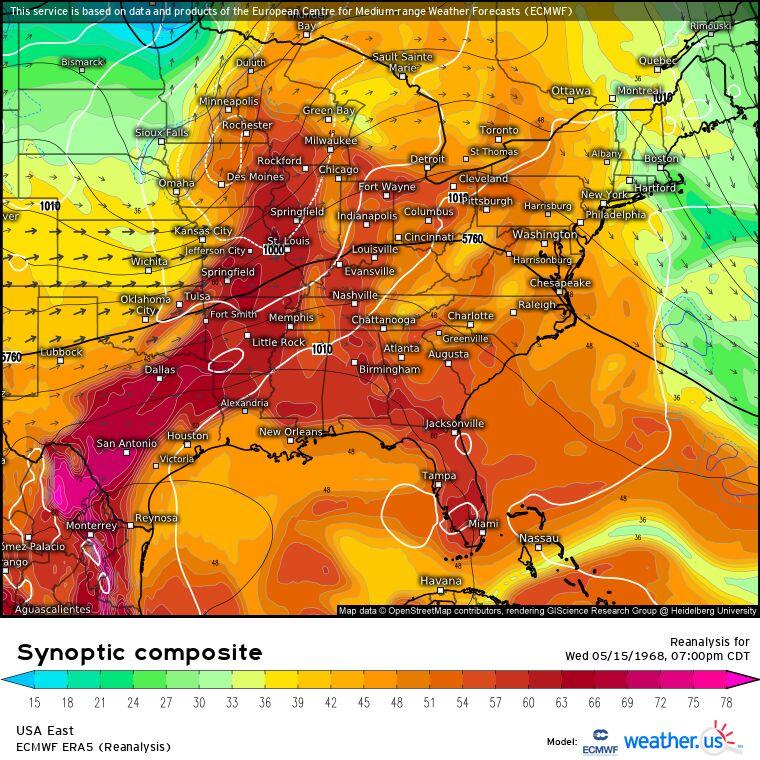 So, after all of these first several bouts of severe storms, a nocturnal outbreak of severe weather occurred here.  By 10 p.m. the intense likely QLCS with embedded supercells & intense LEWPs was approaching.
This was the the most widespread event, but you can see that this was a multi-episode severe weather day.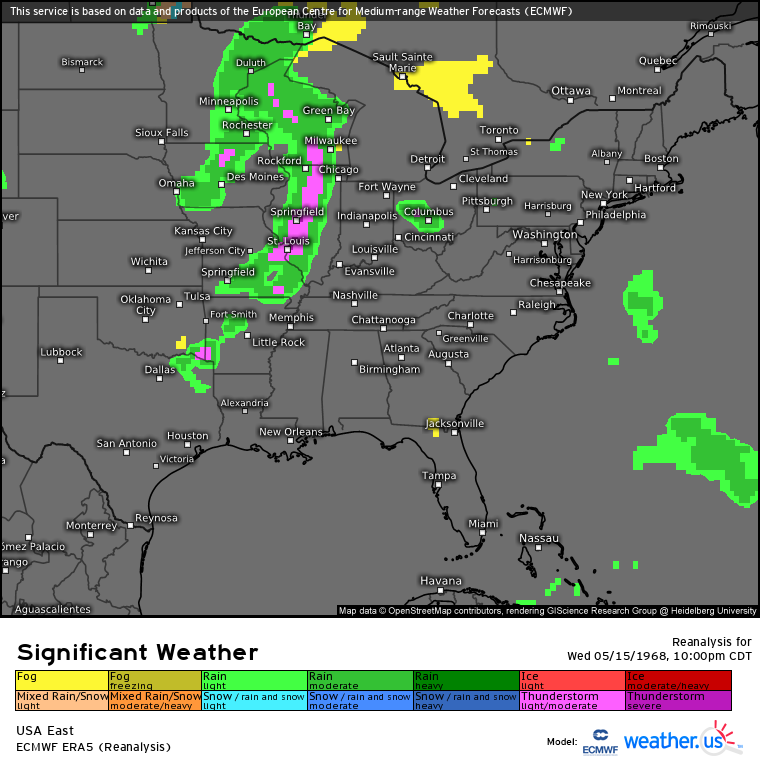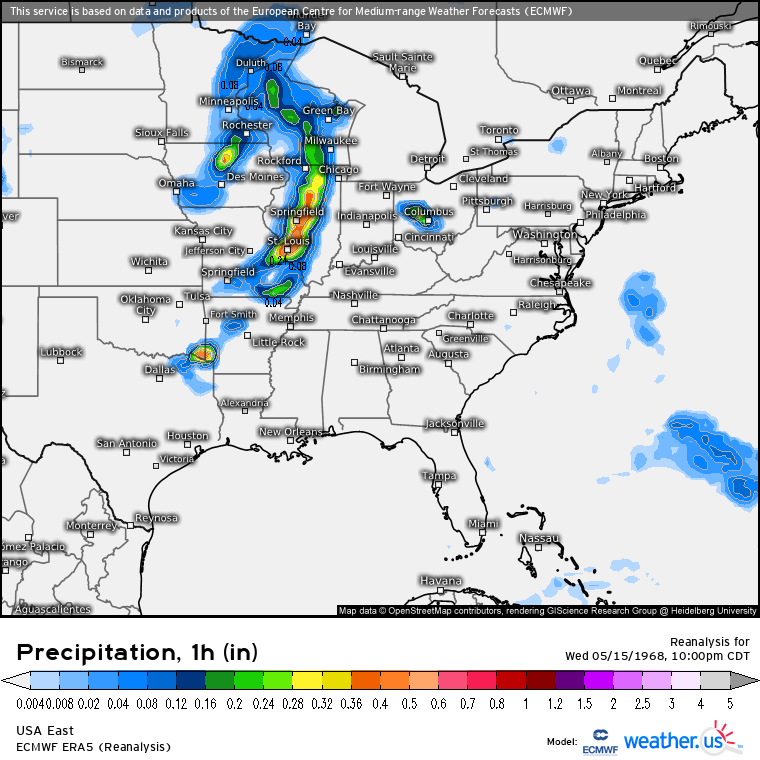 At 10:51 p.m. two small buildings were destroyed 5 miles northwest of Lafayette by and EF2 tornado, while another EF2 tracked through north-central Clinton County with damage to farms between Frankfort & Sedalia, near Beard to south of Middlefork around 11:30 p.m.  At 11:30 p.m. tree damage & a wind gust +80 mph was reported between Delphi & Flora.  At Rockfield, a man was injured when buildings were damaged with +80 mph winds at 11:30 p.m.
Intense wind damage was also noted north of Battle Ground to trees, power poles and structures (winds at least 80 mph).
A significant EF3 tornado tracked from near the Miami State Recreation area southeast of Peru through Wabash County to Huntington County, killing 1 person & injuring 15.  
The tornado then touched back down east of Huntington & tracked all the way through southeastern Allen County as a high-end EF3.
Golfball-sized hail & winds measured up to 100 mph occurred north of the tornado.
Damage was significant from the tornado, the wind & the wind-driven hail.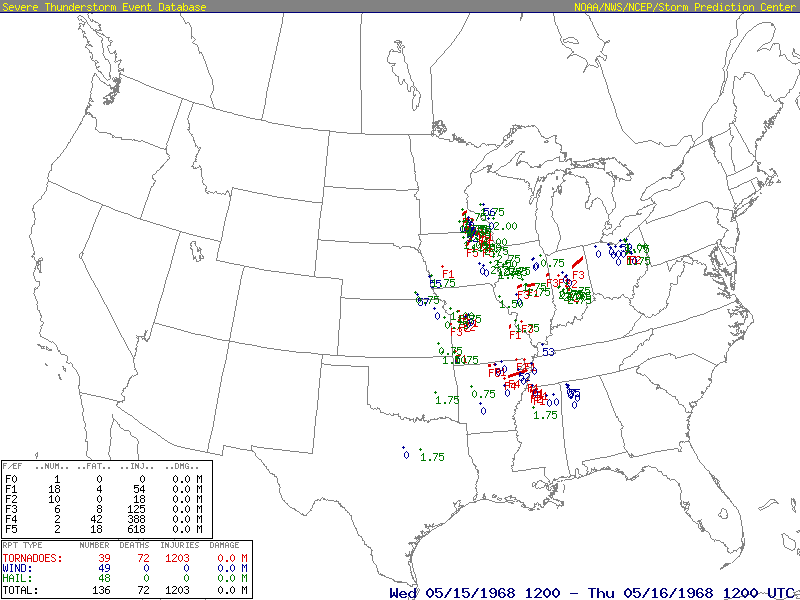 Rainfall totals from all of the storms were impressive in parts of the area with local significant flash flooding!
7.20"  2 N Delphi
5.51"  Logansport
4.03"  6 NW West Lafayette
2.81"  Grissom Air Reserve Base
2.74"  Fowler
2.70"  Rensselear
2.54"  Kentland
2.32"  Monticello
2.10"  Winamac
1.99"  Purdue University Airport
1.75"  Rochester
1.72"  Crawfordsville
1.29"  Wheatfield
1.14"  Covington
1.07"  Burlington
0.62"  Waveland
0.41"  Kokomo
0.40"  Frankfort
0.30"  Lebanon
0.28"  Whitestown
If this were to happen in our viewing area today, it would be literally Tornado Watches for at least parts of the viewing area 10 a.m. to 1 a.m. (13 hours) & likely at least one PDS Watch given the apparent conditions in place.