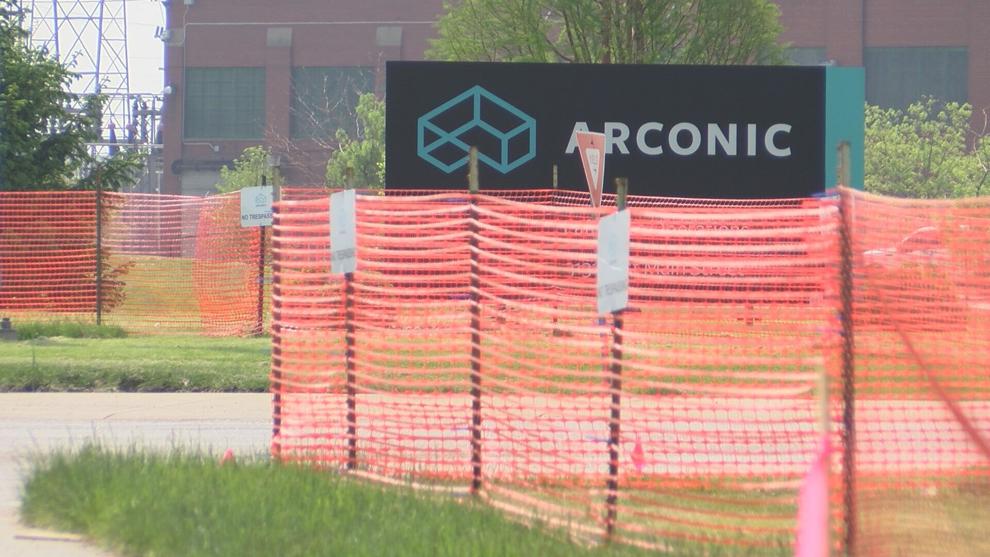 LAFAYETTE, Ind. (WLFI) — Temporary fencing surrounds Arconic as local steel workers consider the possibility of a strike.
Their contract with the company expires Sunday as negotiations stall.
On Wednesday, members of United Steel Workers Local 115 filed into a Lafayette union hall to take part in a strike authorization vote.
At question is whether or not to support a last-resort strike if an acceptable agreement can't be reached.
"What's happening today, it's basically a strike authorization vote, which is a tool for the United Steel Workers to show the company our solidarity and say, 'Hey, we want a fair contract,'" says Brian Schoolcraft, the union's financial secretary and an operator at Arconic.
Schoolcraft says he and many of his colleagues won't budge when it comes to pay and benefits.
"I don't want to see an increase in our health care," he says. "No concessions. Decent pay package. Management managing."
Meanwhile, temporary orange fencing surrounds Arconic.
"They do that every contract," Schoolcraft says. "They do that to try to intimidate us I believe."
As both sides draw their line in the sand, some describe the process as posturing.
"That's fair," Schoolcraft says. "I would say that's fair."
In a statement to News 18, a company spokesperson says, "Arconic is aware that the USW plans to hold a strike authorization vote, which is a normal step in the bargaining process.  We believe we can reach an agreement that is in the best interest of our employees and look forward to continuing negotiations at the bargaining table."
"I don't believe any of us really want to go on a strike," Schoolcraft says. "We would like to get just a fair contract, bring it back for a ratification vote, but if they're not willing to budge on their end, that's a tool for us to use."
As the deadline nears, a message on the back of many union members' shirts sums up their argument: "Essential workers deserve a fair contract."
"During the pandemic, we were there for them," Schoolcraft says. "They consider us essential workers. I'd like to see them there for us this time around. Give us a fair contract."
Local steel workers are preparing for a rally for noon Saturday near McCarty and Main streets near Arconic.