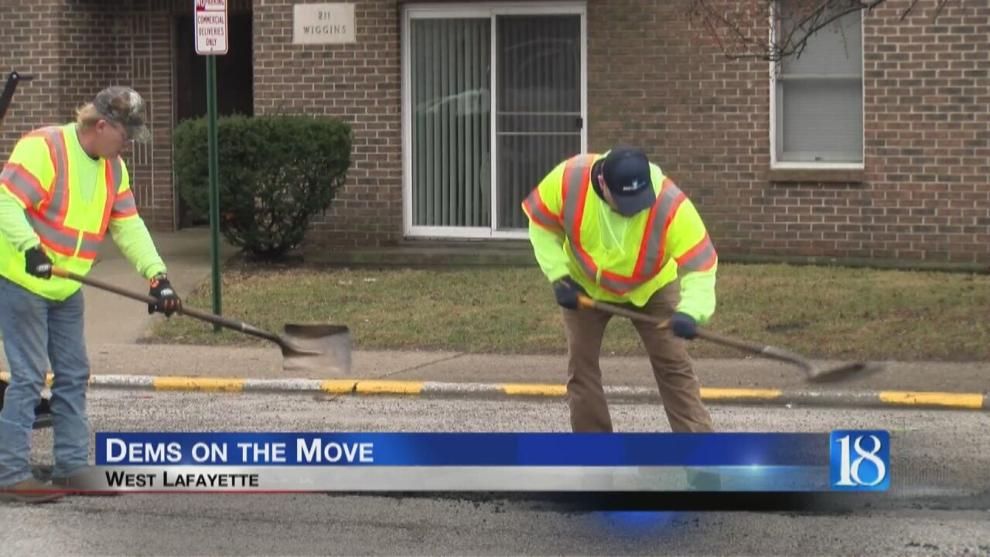 WEST LAFAYETTE, Ind. (WLFI) — Local area Democrats were on the move today talking about job creation in the Greater Lafayette area.
Much of the discussion revolved around the bi-partisan infrastructure bill. Job creation for road and bridge repair and teacher's salaries were all mentioned.
One are of discussion was the future of cannabis in the Hoosier state. Gov. Holcomb has mentioned on multiple occasions that he'd not sign a legal cannabis bill into law. State Rep. Chris Campbell (D-West Lafayette) said that decision is short sided and forcing many business owners to miss out.
"Our farmers are always looking for ways to expand and to be able to make sure their keeping up and finding ways to keep their farms afloat. Especially our small family farmers. So taking that opportunity away from them really puts the entire state and many of our small farmers and other business leaders at a disadvantage," Campbell said.
Campbell and her colleagues in Indy plan on discussing cannabis here in Indiana further.  Indiana is one of 13 states that have resisted the legalization of cannabis in any use.
Chris Campbell along with other Democrats and union leaders also discussed the local implementation of the Infrastructure Investment and Jobs act. The bill which received little Republican support invests funds into things like rural broadband internet, power grid improvements, and airport updates.
Locally much of the money will be invested in road and bridge repair. Indiana has multiple large bridges in need of repair and thousands and miles of roads which need grading and repair.  Brett Voorhies with the AFL-CIO explained what this size of investment means for union laborers here in Indiana.
"What it means is, is to be able to keep working all year round. All the investment dollars that are going into, which will be our trades, going into like I said, the 1,111 bridges that we have in the state of Indiana that are crumbling that need to be repaired," Voorhies said.
Indiana's unions will also be repairing thousands of miles of roads that are also in dire need of repair.