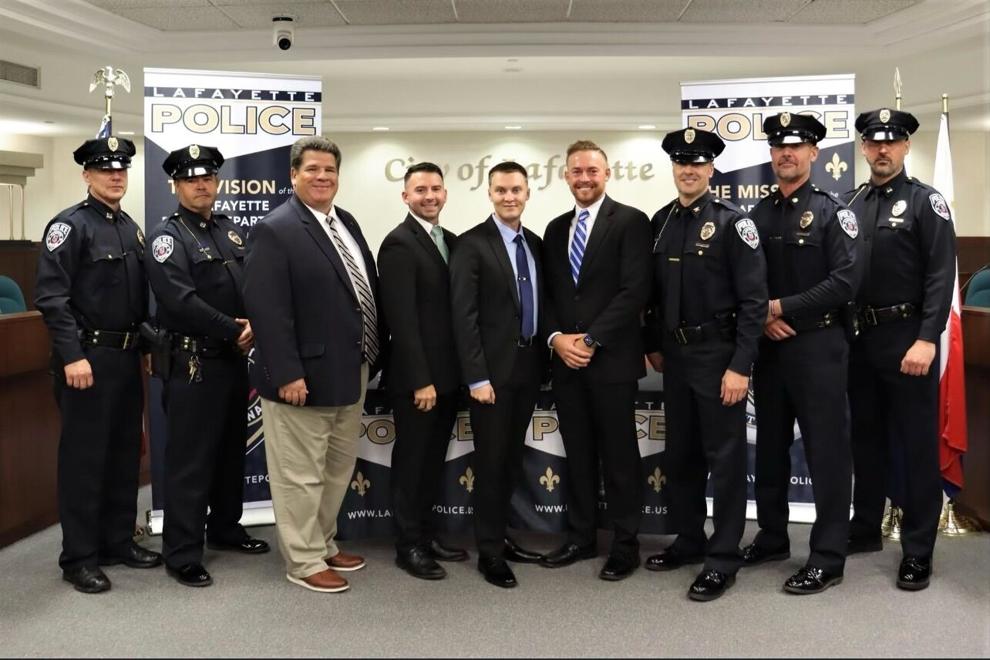 LAFAYETTE, Ind. (WLFI) — Lafayette police have officially added three new officers to the force.
A swearing in ceremony was held in city hall Friday morning.
The three new officers are Mitchell Gordy, Keaton Smith and James Spencer.
Justin Hartman was promoted from Sergeant to Lieutenant, and Jason Walters was promoted from Patrol Officer to Sergeant.