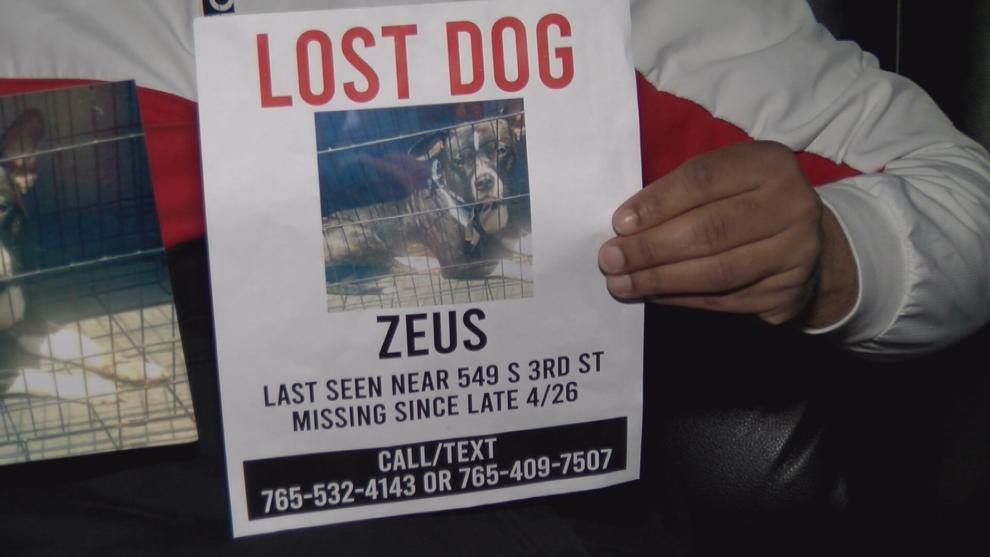 LAFAYETTE, Ind. (WLFI) — A Lafayette family is searching for answers after a police involved incident led to their dog going missing.
"It's hard. It's devastating. We're heartbroken and we just want answers. Like, 'What happened to our dog?'"
It all started the night of April 26. Police were called to an apartment on South 3rd Street for a suspected shooting. When officers got there, they found a trail of blood leading to three upstairs apartments. 
Police were able to question tenants of two apartments, but nobody was home at the third apartment. Officers were concerned someone needed help inside.
"It was at that point that the officers had to make a decision. Are they going to go in to try to render aid to someone who could be possibly gravely injured or are they going to stand by and do nothing?" said Lt. Randy Sherer.
Police then proceeded to bust the door down.
"It doesn't require a search warrant to enter a residence if we're trying to render aid to somebody," Sherer said.
That's when Rashaud Little's beloved Blue Brindle Pitbull, Zeus, escaped. LPD said officers tried to catch the dog, but he ran away.
"I'm looking to get answers. What happened? Closure on this night that our dog went missing," Sherer said.
Since that night Little has been posting flyers and keeping in touch with local animal shelters. Lt. Randy Sherer said officers have been trying to find Zeus, too.
"Every officer in the department has pictures of the dog. ACO has pictures of the dog," Sherer said. "They've been out there to speak with the owner multiple times. We've posted his picture online in the lost and found."
The owner, Rashaud Little, is pleading with anyone who knows Zeus' whereabouts to reach out.
"If you can, please return him safely, and any one can give us a call. Can you please just contact us and return our dog please? We just want justice for Zeus," Little said.
If anyone has information or seen Zeus call or text 765-532-4143 or 765-409-5707.
The suspected shooting actually turned out to be a stabbing.
LPD could not share anymore details about the incident because it is still under investigation.