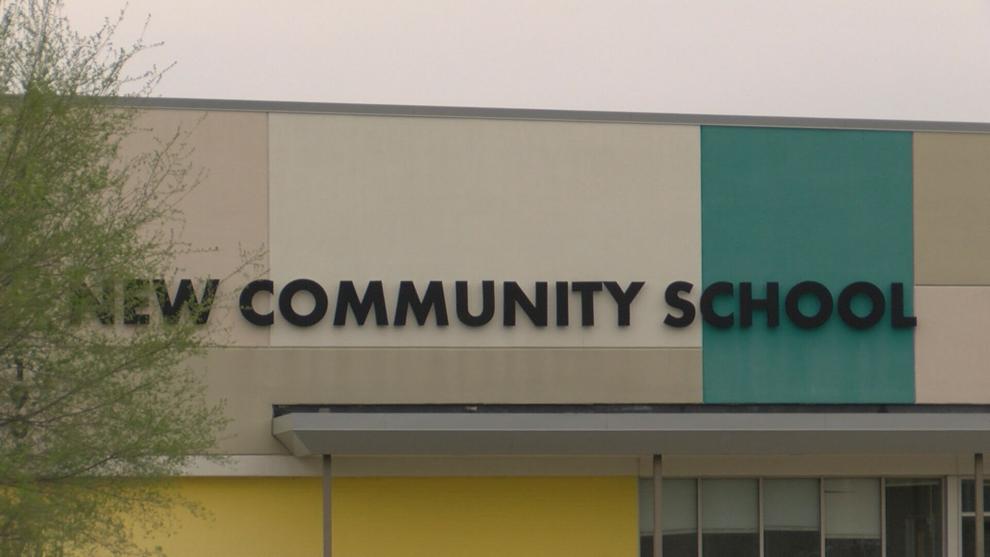 LAFAYETTE, Ind. (WLFI) — Lafayette officials are skeptical of a plan to open a charter school in the former New Community School building on Elmwood Avenue. 
"Our team wants to be on the ground in Lafayette and letting people know who we are, trying to be as transparent as possible and getting the word out about what we do," said Tommy Reddicks, CEO of Paramount Schools of Excellence.
Without much public notice, though, Paramount hosted a hearing in Lafayette about its charter school application, which was OK'd Thursday by a state board.
"Seems a little backwards to wait until things are done and then come in and introduce you," said Les Huddle, superintendent of Lafayette School Corp. "As the point-person for Lafayette School Corporation, we haven't received any communications from Paramount. ... I think we're starting off with some disappointment there."
The breakdown in communication comes amid statewide tensions between charter and public schools.
"We haven't heard anything from the public school corporations. ... But we see ourselves, especially in a K-8 model, that can graduate high-quality eighth-graders into the Lafayette School Corporation," Reddicks said.
"Well, I don't think it's needed. ... We're already producing quality students in our k-to-eight system," Huddle said.
Reddicks said Lafayette and the former New Community School building are an ideal fit.
"It was in large in part because of the need for additional seats in a city that's growing very fast," he said.
"I've never heard that from any of our superintendents. ... I have not seen that we don't have enough capacity in our schools," Lafayette Mayor Tony Roswarski said.
Roswarski said he won't stand in Paramount's way, although he's lukewarm on the idea.
"I told the charter school, I would not come out and fight against them. ... I wouldn't openly go try to stop them from coming to the community but I wouldn't be promoting it either," he said.
One silver lining, Roswarski points out: A long-vacant north end building being put to use. 
"It will certainly be nice to see that building being used and not just sitting empty there. It's a large building and it will be nice to be used there," Roswarski said.
Paramount School of Excellence plans to open its Lafayette location by the fall of 2023.