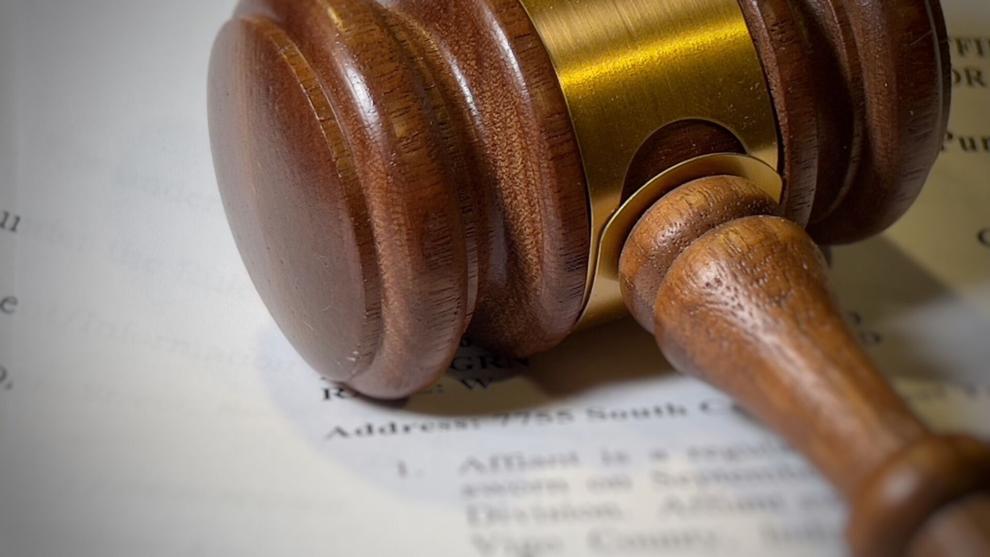 LAFAYETTE, Ind. (WLFI) — Attorney Earl McCoy on Wednesday was charged with attempted sexual battery, a level 6 felony, stemming from an incident last year.
McCoy is accused of forcing himself on an employee on May 6.
During an interview with police in June, the victim said she went out for drinks at a downtown pub with McCoy and other members of the office.
McCoy asked the victim to let him back into the office later that night because he said he forgot his keys, according to a probable cause affidavit filed in the case.
That's when McCoy said he needed to speak with her in a conference room, asking about her previous sexual encounters and if she had ever been in a threesome, the affidavit states.
When the victim stood up to leave the room, McCoy allegedly put his hand on her neck.
"...she believed that Mr. McCoy was attempting to kill her," the affidavit states.
When the victim rejected his advances, McCoy allegedly pinned her up against a wall, grabbed her hand and moved it toward his groin area.
The victim told police she ripped her arm away, grabbed her belongings and ran out of the office.
Another employee told detectives McCoy has a history of making inappropriate sexual comments.
He allegedly bragged to the other employee about the size of his penis, telling her that she "should see it," and also asked her to rub his back.
When the other employee confronted McCoy about his alleged advances with the victim, he said, "I'll admit, I crossed the line," the affidavit states.
During a later meeting, both employees addressed McCoy about the incident. He responded by saying "he didn't recall things happening the way" the victim described and thought it was "what (she) wanted," the affidavit states.
During an interview with investigators, McCoy allegedly admitted to attempting to kiss the victim in the conference room after a night out at the downtown pub. 
Detectives say he described being "flirty" with the victim but he backed off when she told him, "No." 
"Mr. McCoy advised that the only non-consensual touching during this incident was when he touched her neck with his hand when he was trying to get (the victim) to kiss him," the affidavit states. "Mr. McCoy denied trying to get (the victim) to touch his penis."
McCoy Law was established in 2002 and specializes in family and criminal law, according to the company's website. McCoy ran for prosecutor in 2018.
He has yet to be booked into the Tippecanoe County Jail.
News 18 reached out to McCoy and is awaiting comment.
A reporter is also awaiting a response from the president of the Tippecanoe County Bar Association.