(WLFI) – Good Wednesday morning! A stationary front is draped across the southern part of Indiana which will give way to more rain and storms down south. For us here in the WLFI viewing area, we've had a few storms near Covington and Crawfordsville this morning. Latest observations showed about 0.5" to 1" of rain had fallen with that storm. A scattered to isolated rain shower cannot be ruled out throughout the day.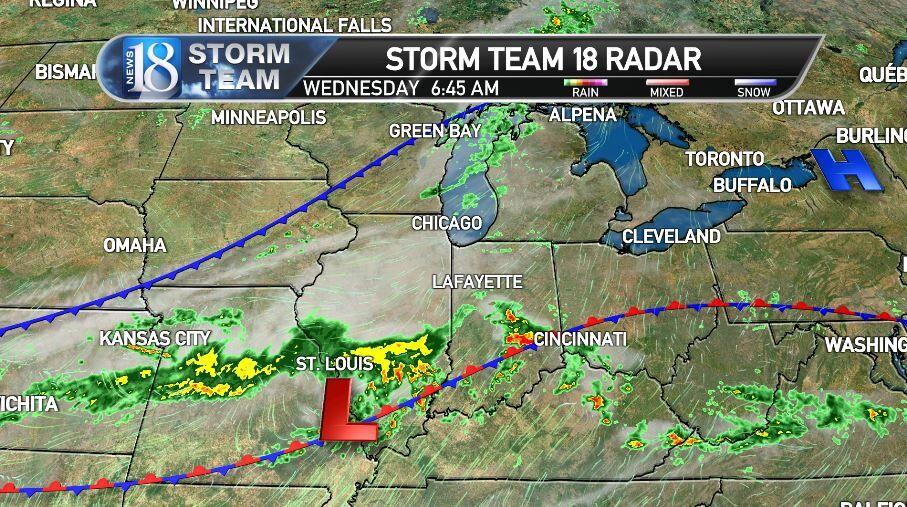 Highs today will be in the lower to mid 80s depending on how much sunshine your area may see. Increased cloudiness may cause temperatures to only be in the upper 70s.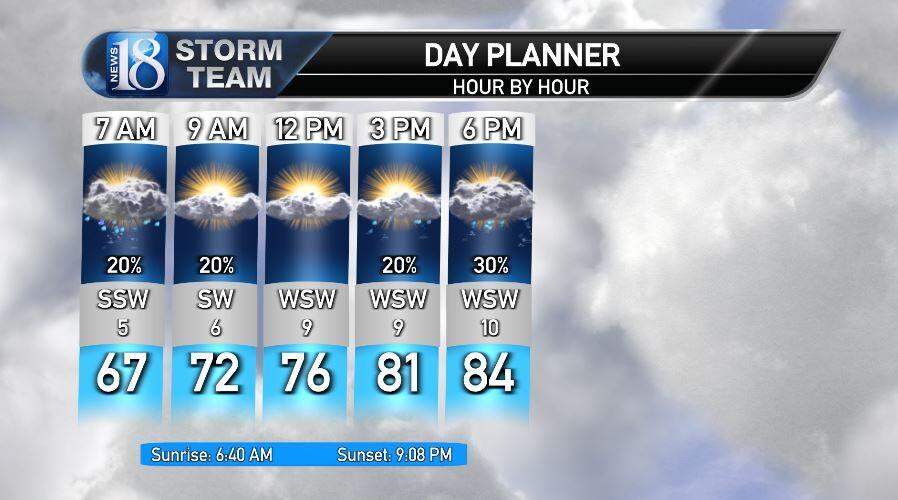 A surface cold front is located to our north which will give us chances for a few storms to occur later from the 6 PM to 1 AM time frame across the region tonight. No severe weather is likely however wind gusts up to 30-50 mph could be possible along with heavy rainfall.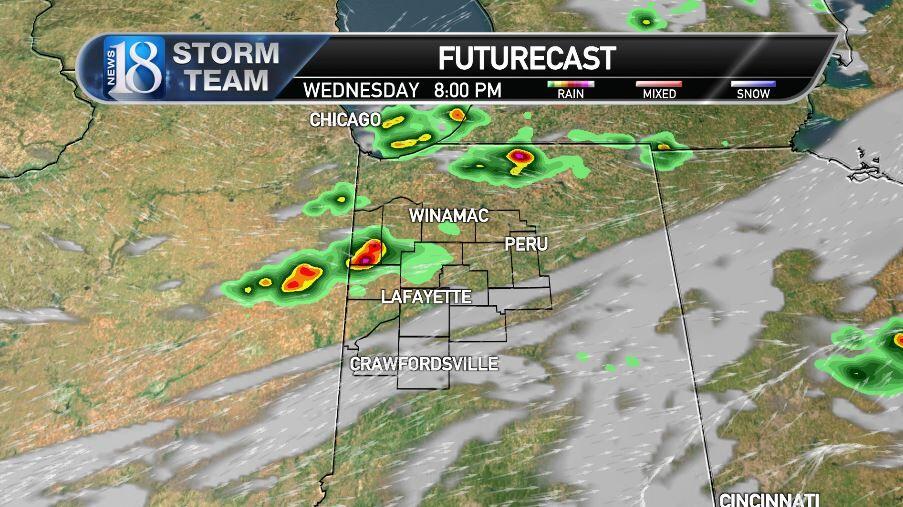 Thursday 
Thursday morning will begin with low temperatures in the mid 60s once again with increased cloud cover in some areas. Low scattered to isolated rain chances will occur once again for the day.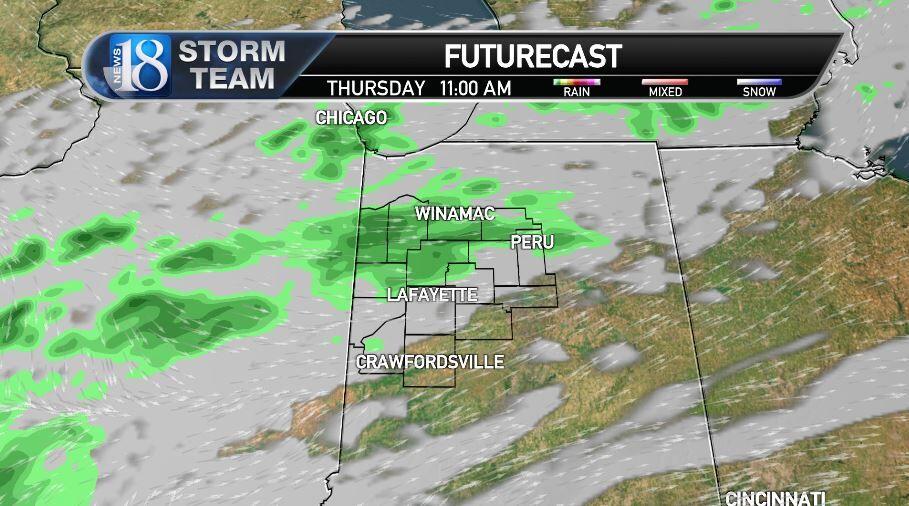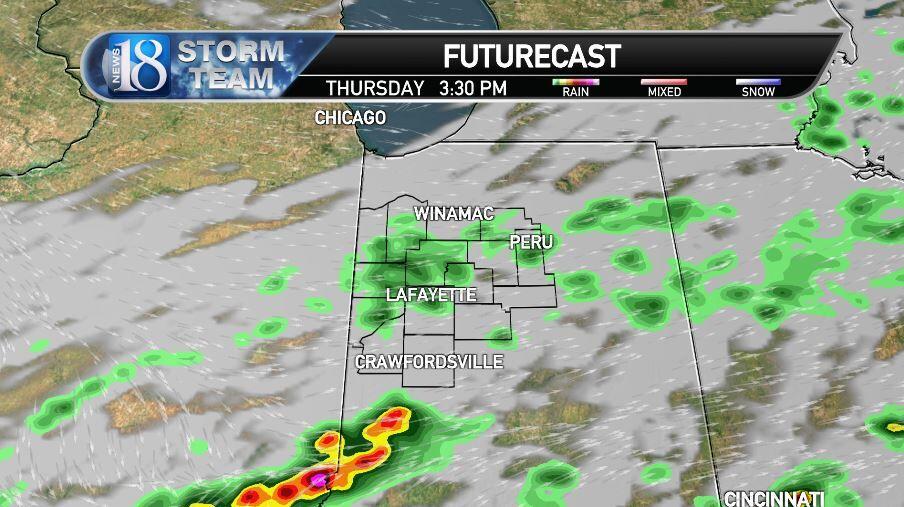 The main cold front will finally push the aforementioned fronts to our south leaving us much quieter for Friday, Saturday, and Sunday.  
Highs on Thursday will only reach the upper 70s to lower 80s with partly sunny to cloudy skies.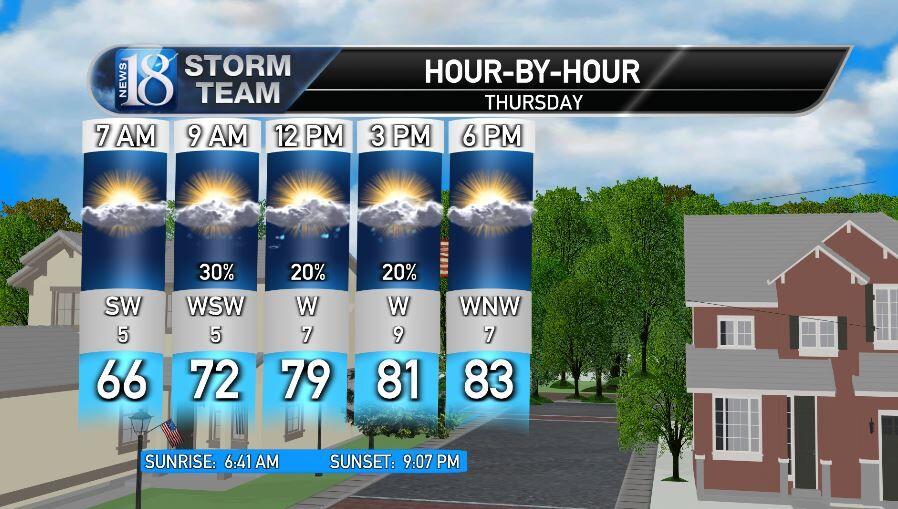 Rainfall Accumulations 
The bulk of the rain with these systems will remain well to our south. Most of our area could only receive 0.1" to 0.5" of rain on Wednesday and Thursday with potentially heavier amounts with stronger cells that may develop.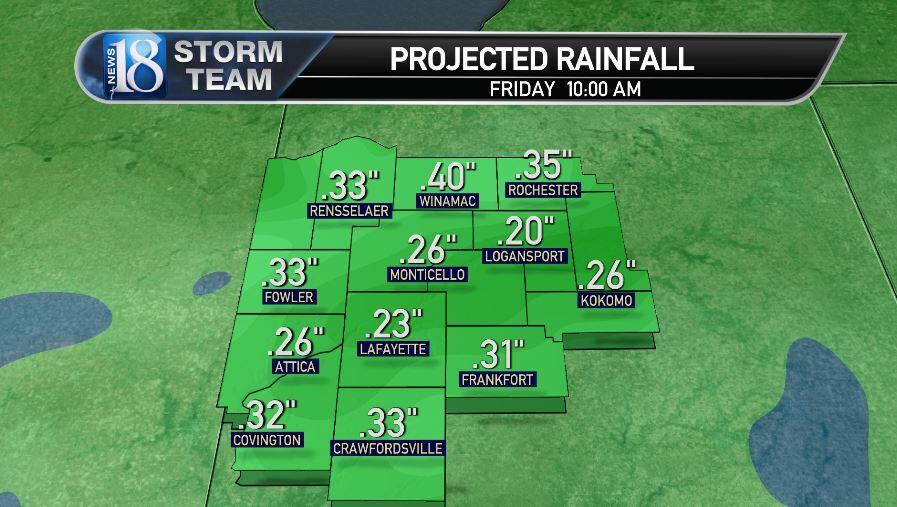 Friday + The Weekend 
As mentioned, once the front moves through on Thursday, milder temperatures will be expected for Friday with highs in the upper 70s and lower 80s. Then we begin to warm up for Saturday and Sunday with sunny skies and highs in the mid 80s.  
7-Day and Beyond 
There are signals we could have a stronger cold front move in on Monday night and into Tuesday morning which could give way to some stronger storms. We'll continue to monitor and bring you the latest updates.  
Beyond Tuesday, a big warm-up will occur as the heat dome across the central US expands into our region. We could easily reach the 90s with hot, humid, and dry conditions the rest of the week. 
The Climate Prediction Center has most of our area underneath a 90% to 100% chance of well above normal temperatures for the entire Midwest from August 3rd to August 7th range.