10 PM Update: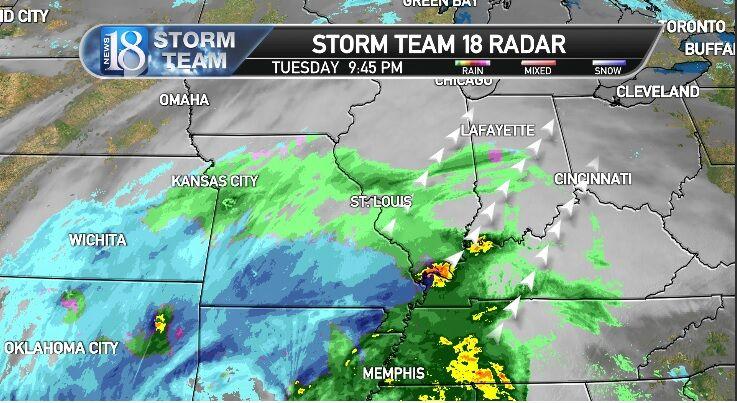 I pushed the 4-6" just a hair more to the south & also pushed "isolated +8"" amounts a bit more to the south based on latest trends seen in the evolution of the storm & the modeling of it.
4-6" should occur Pine Village & Pence to Octagon to Chalmers then Royal Center to Rochester & northward.  6-8" should occur farther southward with isolated +8" amounts in that 6-8" zone south of a Veedersburg to Rossville to Amboy line.
Question is..........how do we decrease totals?  Well, greatly increase the storm action in the southern U.S.  However, there appears to be no great blow-up & increase & we have already accounted for the current storms going on down there with our snowfall totals.
Though, I can tell you I have seen situations where massive explosion of storms down there intercepts moisture & cuts totals here.  
Current projected totals all look good at this point, however.
_________________________________________
4 PM Update:
Snow overspreads viewing area between 12:30 a.m. & 3 a.m. 
Heaviest snowfall occurs 5 a.m. to 2 p.m.
Steady snow exits by 7 p.m. & then is more snow showery/periodic.
Gusts 30-40 mph are expected from northeast, then north, then northwest.
6-8" expected Pine Village to Winamac & southeastward.....4-6" northwest of that area
Isolated +8" amounts will occur Covington to Lafayette to Delphi, Logansport & Peru & southeastward.
Snow will be very wet & gloppy, making blowing & drifting more difficult, but there will still likely be some to cause issues & visibility will be greatly reduced at times.  Temperatures will be at 32 for the event before cooling to upper 20s Wednesday evening.
Given the wet, wet, heavy snow & gusts 30-40 mph, a couple to few isolated power outages cannot be ruled out.
Any slush or water will freeze up Wednesday night with lows in the mid 20s.  Additional snow showers may also put down an additional coating.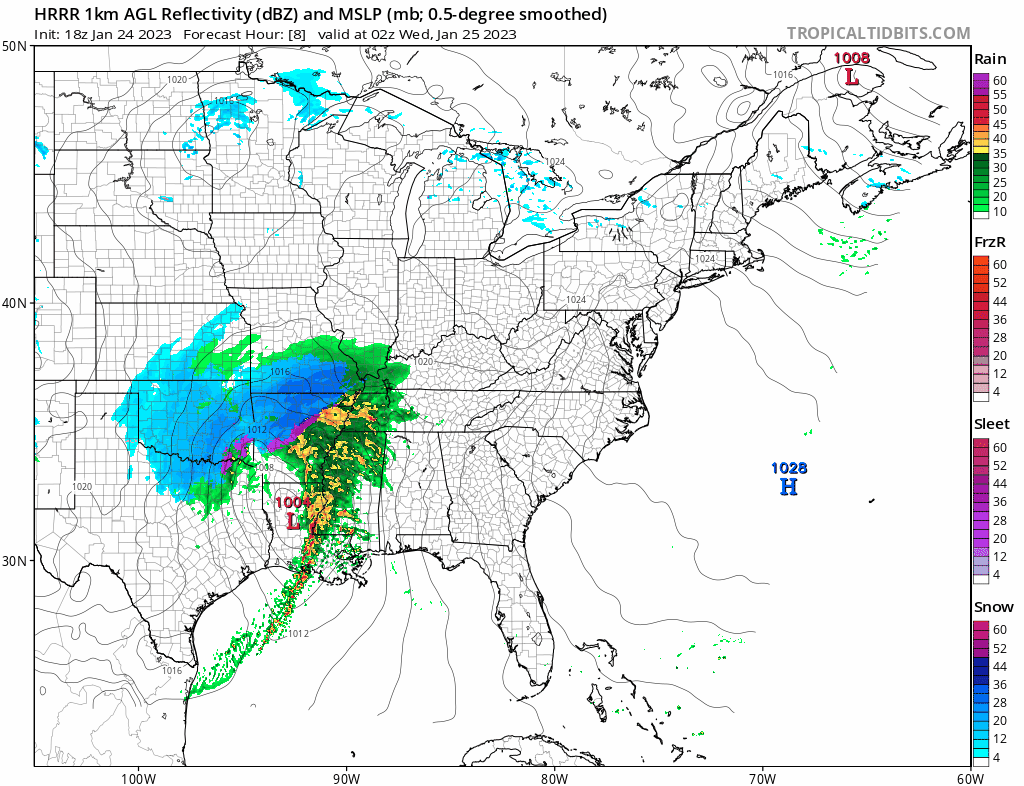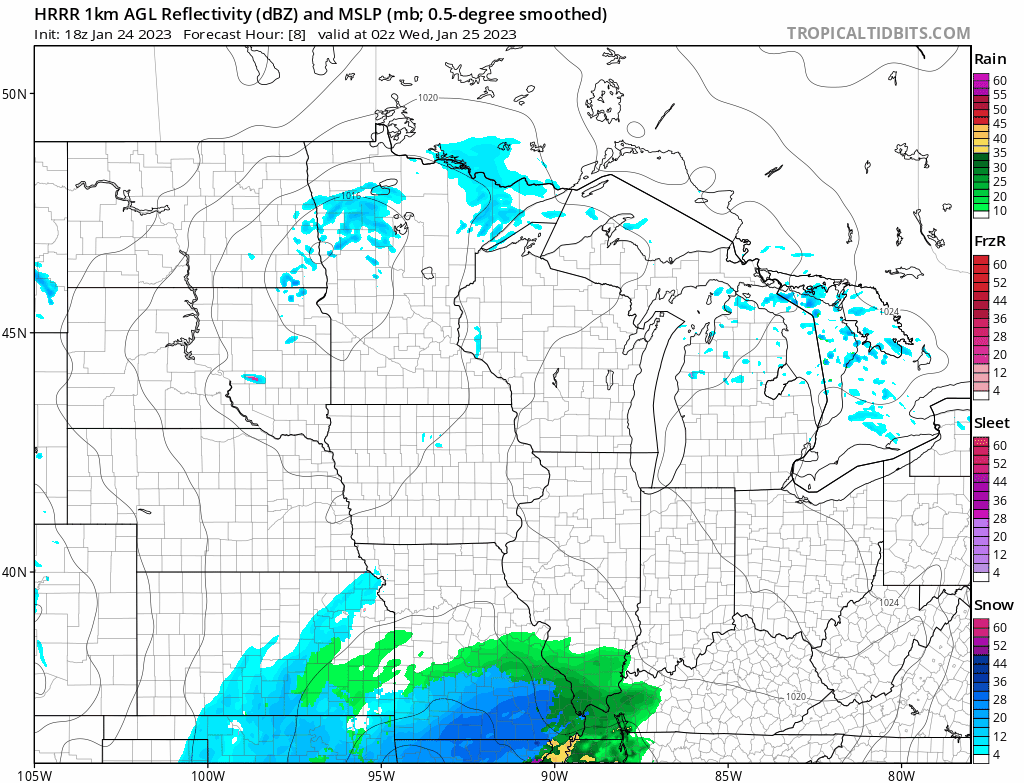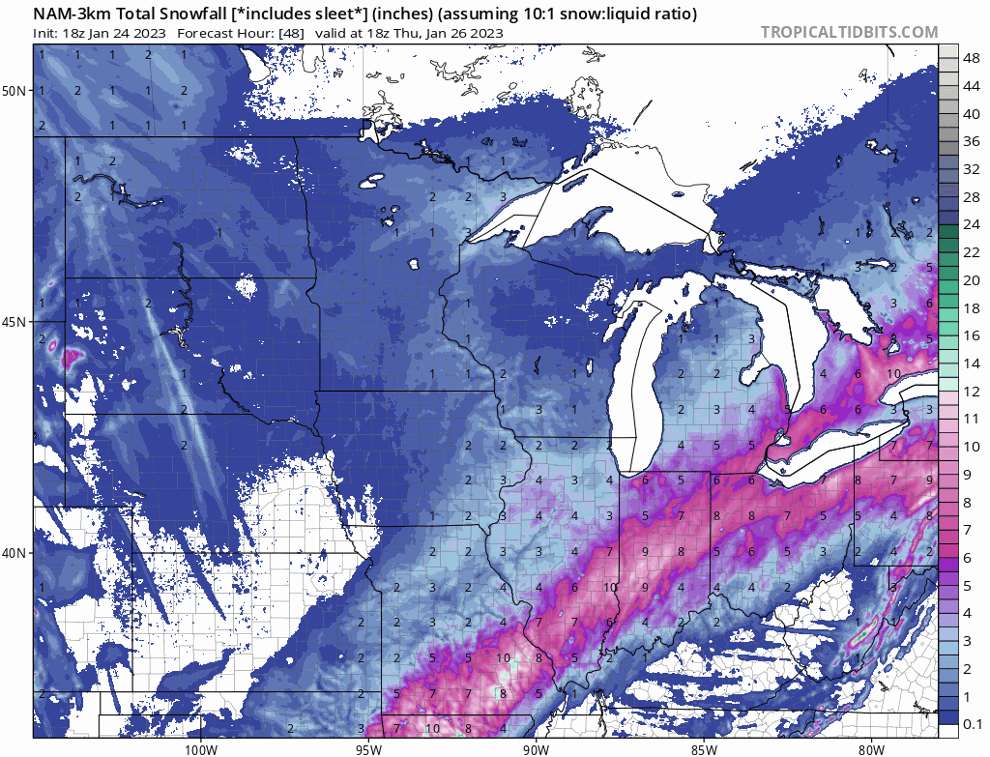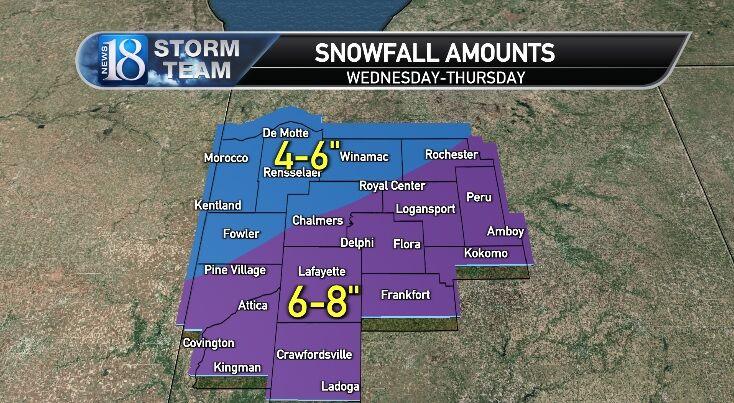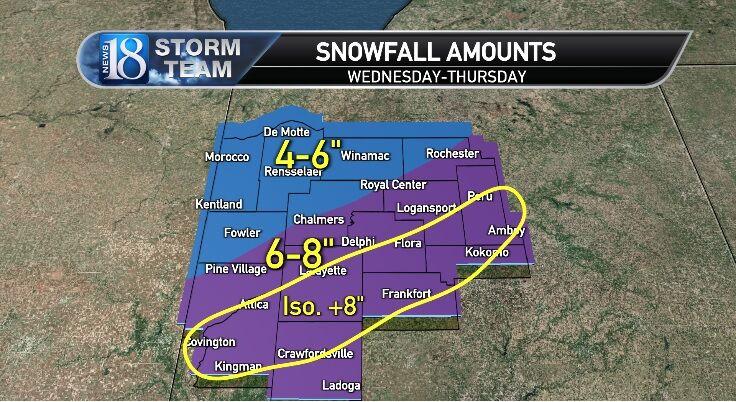 1-1.5" snow is possible Friday evening-night.  That snow looks fluffy.  Southwest winds will turn to the west & northwest with gusts 30-35 mph possible, leading to blowing & drifting snow.
Another system looks to bring snow (some icy mix south) Saturday & into Sunday as a clipper tries to merge with a southern system.
Minor snow & even some ice accumulation is possible.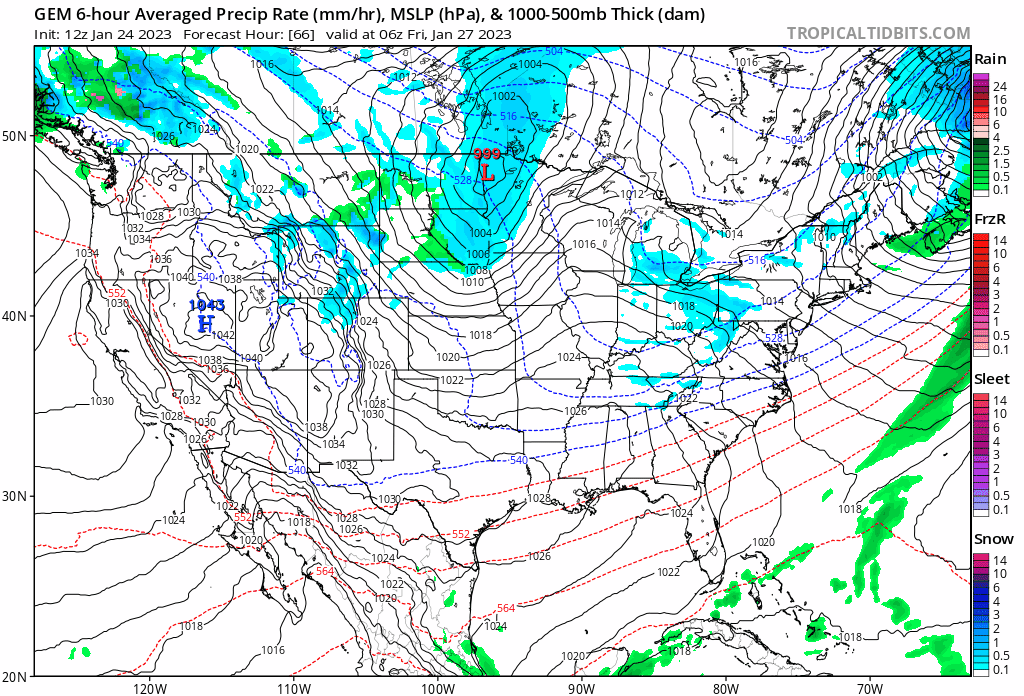 Additional snowfall & even some ice is possible early- to mid-next week.
Bitterly cold air will flow south in waves with the worst of the cold occurring in early February.
Temperatures will run more than 20 degrees below normal with overnight lows below 0 & wind chills to <-20.