Snow is likely Sunday morning & also Sunday afternoon.
It still looks like the heaviest snowfall will be west & northwest, as well as southeast of our viewing area
Near 1" of accumulation is expected here.  After lows near 29 tonight, highs near 33 are expected tomorrow.
Some slick areas on roads are expected, but temperatures rising to at/near freezing will lead to melting on the pavement.  Chemicals should work well at those temperatures, too.
A few snow showers are possible Sunday night, which (when combined with any freezing moisture/slush) may result in some slick spots Monday morning.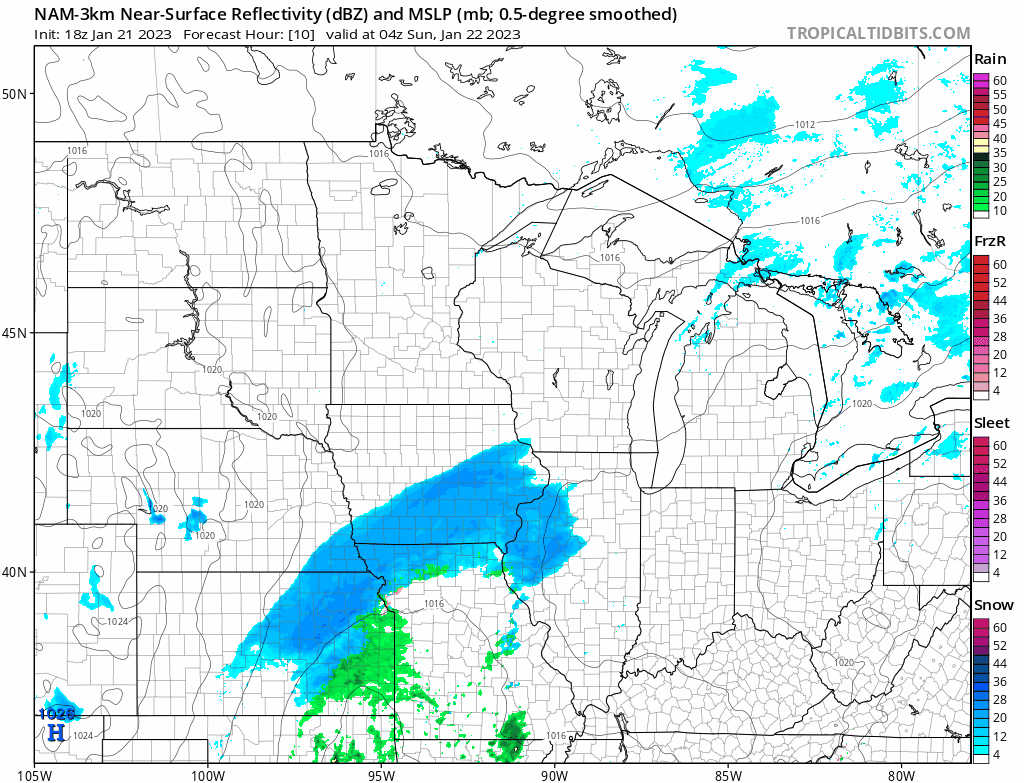 Potential winter storm Wednesday should bring more impactful snow with northeast wind gusts +35 mph.
This snow looks wet & gloppy, then a layer of drier, powdery to fluffy snow on top of that as temperatures cool from near 32 to 22 Wednesday to Wednesday night.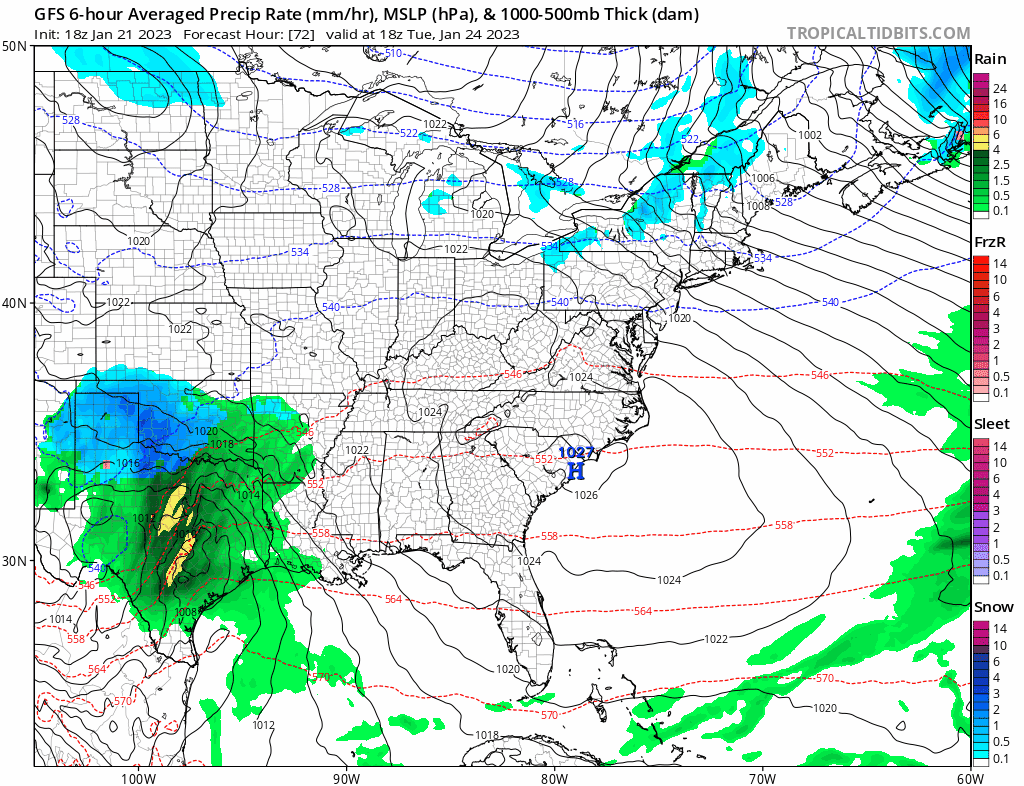 It is unclear exactly where the band of heaviest snowfall will set up.  Regardless, accumulating snowfall is likely with big impacts here.  Even with wet snow, strong winds will still blow & drift it about.
The band of heaviest accumulation has wobbled a bit, which is typical.  It will do this until we get much closer to the event & have solid confidence on an exact track.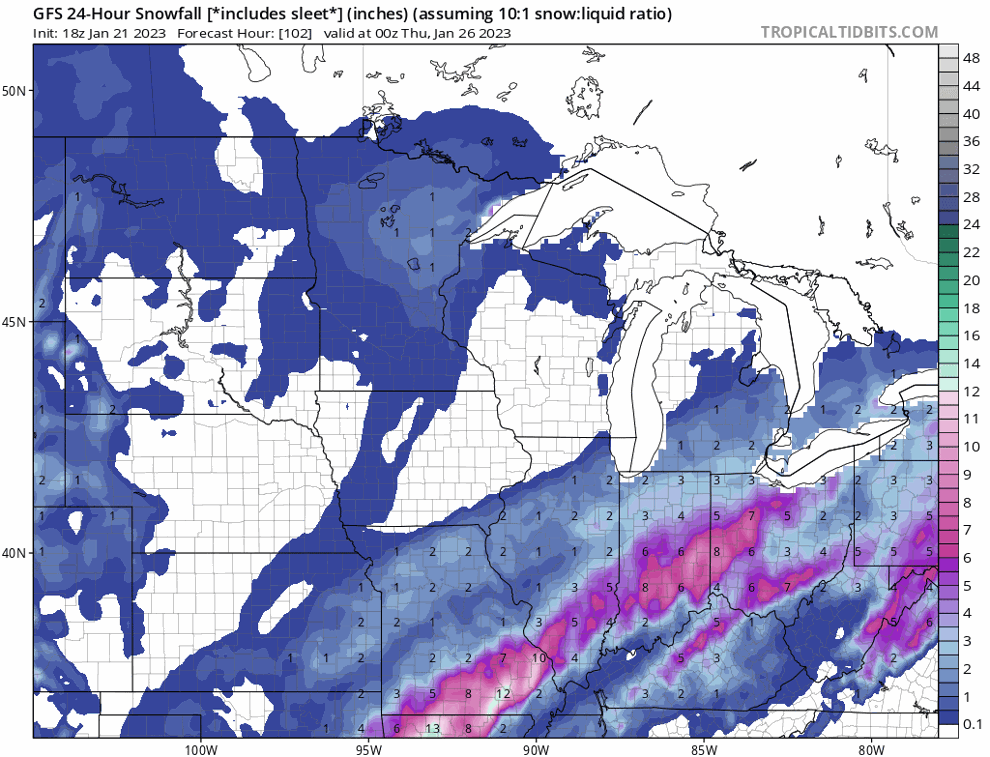 Much colder air will follow with lots of wind & more accumulating snowfall to end the week & move into next weekend.  That looks dry & powdery to fluffy with additional minor, but impactful accumulations.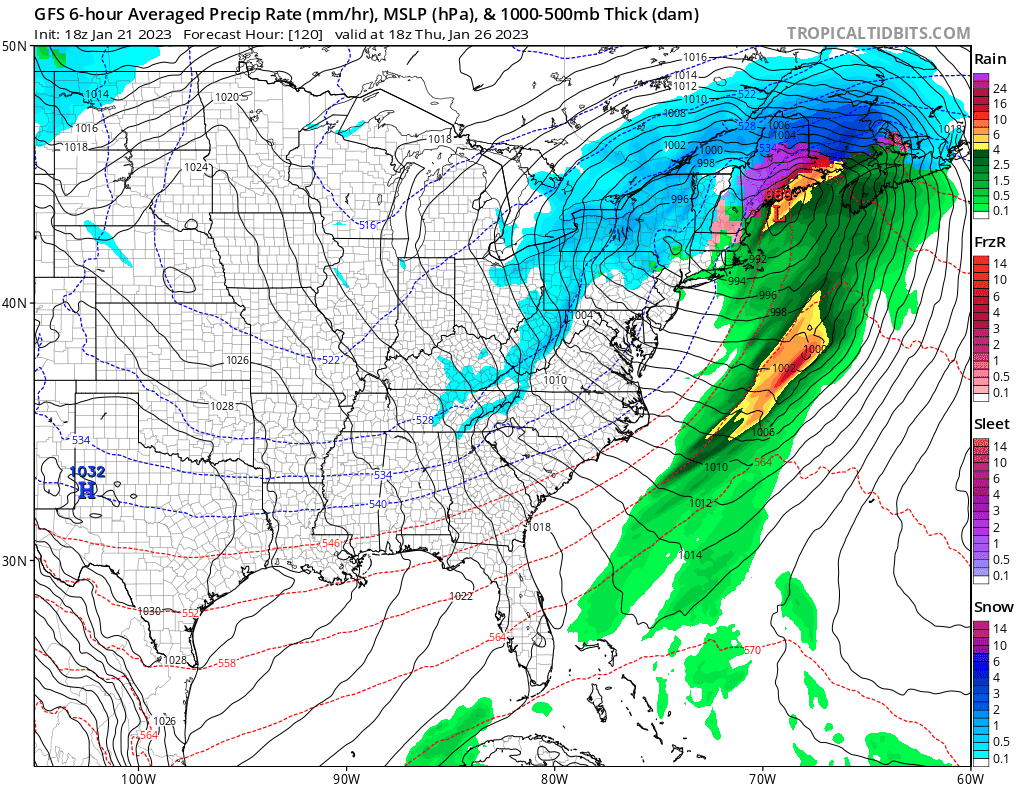 Active, bitterly cold pattern with multiple opportunities for accumulating snowfall & ice will exit through early February.