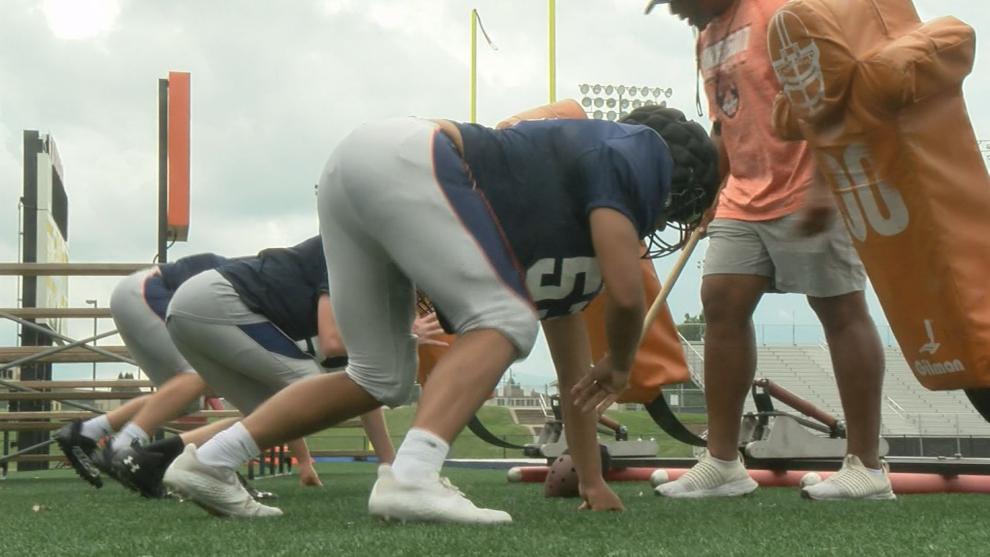 WEST LAFAYETTE, Ind. (WLFI) —The sport of football is in the hot seat right now as many raise eyebrows at how unsafe the sport can be.
During NFL  Monday Night football…Bills player Damar Hamlin suffered from cardiac arrest in the middle of the game. This has led to the ongoing conversation; How can we make America's sport safer?
News 18 sought to find out if it's possible to prevent severe injuries we see so often in football,
and what high schools in  Indiana are doing to protect their players.
The risk of getting injured comes with being an athlete. But, in the sport of football, injuries we can't see are far more common than in other sports.
Sports medicine Surgeon, Dr. Jeffery Hartzell, with Orthopedic north east in Indianapolis about preventing neurological injuries in football. His answer? Go back to the basics. 
"It really boils down to tackling form and not lowering your head and not leading with your head.  
While proper tackle form is key to seeing fewer head injuries," Dr. Hartzell says.
Hartzell goes on to mention that the issue is a proper form tackle isn't what will make a stadium full of fans go crazy. It's those hard and often dangerous hits  that gets the players crowd fired up. 
However, while big hits are consequential, according to Hartzell they aren't the biggest issue. 
"There are a lot of individuals and a lot of experts that  will say these head injuries the long term effects are really a result of multiple small injuries, multiple small collisions that add up over time."
One of the biggest factors making it difficult to understand neurological injuries in football? It isn't measurable. Diagnoses are based only on symptoms. 
"We aren't able to measure that from a neurological or cognitive standpoint. We've tried and we haven't been very good. It's not very consistent scoring. There have been multiple scoring diagnostic tests that have tried to measure things like that and they are extremely inconsistent." Hartzell Explains. 
According to the Surgeon, right now it's not about prevention it's about minimization and proper form. This is something Harrison High School athletic director Jerry Galema praises their football coaches for doing. 
 "They stress proper technique more than I would even imagine them doing. It's big for us…we in our program…we only have contact maybe one day a week.  Trying to prevent some of those repetition injuries," says Galema. 
The good news for Indiana footballers? The state requires football coaches by law to take a course about football safety including concussion education. Plus some schools across the state also implement additional training courses like USA football and the 'Heads-up' program.
Galema says, "We have all of our coaches certified through usa football. The additional certifications that we require of our coaches here at Harrison really stresses proper technique to eliminate and prevent some of the injuries."  
While there is no concrete solution to preventing these unseen injuries for now, Both Dr. Hartzell and Galema say football safety has made monumental progress in slowing the severity and quantity of these injuries. 
The sport of football can continue to become safer. 
If you're a player just remember- keep your head up, back straight and wrap with both arms when making a tackle. If you're a coach, give your players a break from contact throughout the week. These two things alone lead to safer and smarter football.