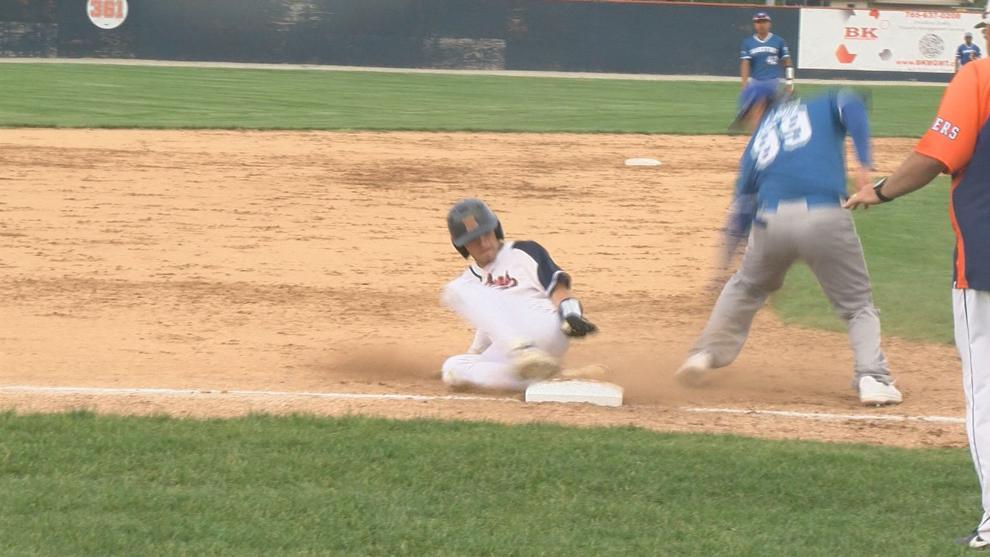 WEST LAFAYETTE, Ind. (WLFI) — We are roughly two weeks away from high school baseball post-season play. Sectionals start on May 24. This means many teams are fine-tuning their skills in order to make a deep run in the state tournament.
Tonight, the Frankfort hot dogs visited the Harrison Raiders.
Both teams were looking to start off the week on the right note. But let's just say the hot dogs weren't very hot tonight. 
It was hard to do well when you have pitcher Corbin Payne on the mound who was able to record nine strikeouts in five innings with one batter walked.
But as good as the Raiders were on defense tonight, their offense was just as exciting to watch. 
Raiders were up 2-0 going into the bottom of the third. There, they would end up scoring three more runs.
Drew McTagertt would start things off and send one flying deep into right field where teammates Sammy Hallada and Cal Gick are able to find home plate with no trouble whatsoever.
McTagertt would finish the game going 1-2 with 2 RBI.
Harrison would give up one run later in the game, but the Raiders would ultimately take this and win 5-1.
Next up, the Raiders travel to Carmel to take on the Greyhounds.
SCORES:
Softball:
Lafayette Jeff def. Calumet Christian, 11-1.
Harrison def. West Lafayette, 14-1.
Faith Christian def. Frontier, 6-5.
LCC def. Crawfordsville, 13-2.
Baseball:
South Vermillion def. Attica, 10-0)
Winamac def. Delphi, 9-6.
Lafayette Jeff def. LCC, 4-3.