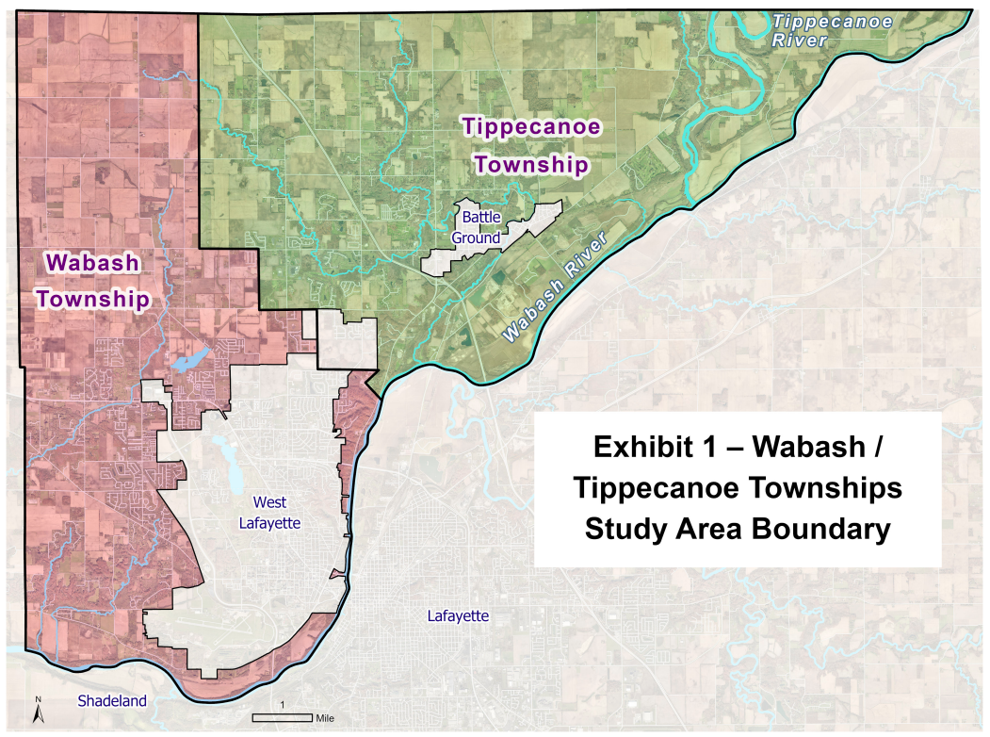 TIPPECANOE COUNTY, Ind. (WLFI) — A population boom around West Lafayette is causing a free-for-all among developers.
But a new master land-use plan could bring order to Tippecanoe County's wildly growing western edge.
Officials with the county Area Plan Commission will zero in on the unincorporated parts of Wabash and Tippecanoe townships: massive swaths of land to the north and west of West Lafayette that are ripe for development.
"Folks in West Lafayette, Battle Ground -- they've experienced development pressures within their borders and outside their borders," says Ryan O'Gara, assistant director of the Tippecanoe County Area Plan Commission. "We'd like to get ahead of the wave as growth is likely to continue along West Lafayette's western boundary, northern boundary. ... This is a way to set the table and provide some development guidance."
The plan will also look at new recreation opportunities and public amenities.
"Looking at public facilities, new park area opportunities ... school facilities, libraries, you name it. All manner of public facilities is on the table," O'Gara says. "The objective is to try to really establish a set of ground rule policies for development the community can lean on."
Experts will also amend a Battle Ground town plan from the late 90s.
The effort is a partnership between the APC, Battle Ground officials and township trustees.
"It's about growing and making sure we can continue do so sustainably, but also making sure that, as we grow, we're providing a good quality of life for people in our community," Wabash Township Trustee Angel Valentín says.
The population boom in the Harrison High School area, O'Gara adds, isn't expected to slow down any time soon.
"So as development unfolds over the years and decades, we have a guiding document to steer development in certain directions, avoid other areas," he says.
The APC will also consider fire department needs in each township. The planning process, O'Gara notes, could take six months or more.