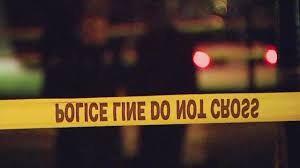 LAFAYETTE, Ind. (WLFI) — Terry Robinson, 52, was the man shot and killed in broad daylight Friday afternoon, Tippecanoe County Coroner Carrie Costello said Monday.
Costello ruled his death a homicide.
Robinson died from at least one gunshot wound, but Costello wouldn't release how many and where "due to maintaining the integrity of the investigation," she said in a message.
Costello said Robinson lived at LTHC Homeless Services. But an LTHC spokesperson said he wasn't a tenant at any of the agency's properties. 
As we've reported, a neighbor called police Friday to report a body lying on the ground in an alley near the first block of Green St. in the Wabash Neighborhood.
Police continue to investigate the homicide and look for a suspect.
Detectives believe the shooting was a targeted act, according to a Sunday news release.
Robinson's case is the third unsolved death in Lafayette in less than a month.
As we've reported, Mark Belange, 73, died Nov. 5 from injuries in a fight Oct. 31 outside his home in the 500 block of Bellingham Avenue.
Police are investigating Belange's death as a homicide but haven't made an arrest.
Julie Myers died Nov. 16 after a bystander found her burning alive Oct. 30 near 18th and Ferry Streets. 
Investigators say Myers' death is suspicious but they aren't calling it a homicide. 
Anyone with information about the above cases should call 765-807-1200.