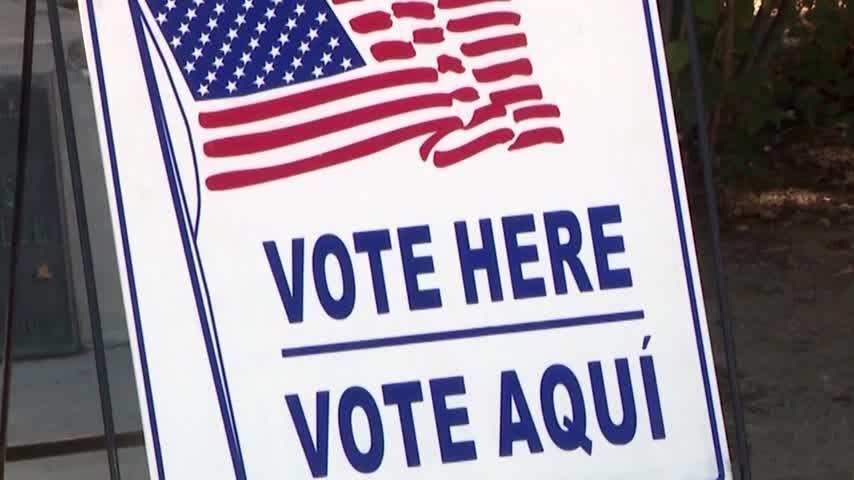 LAFAYETTE, Ind. (WLFI) — Two voting rights groups have filed a complaint against the Tippecanoe County Board of Elections.
As News 18 reported, the League of Women Voters of Greater Lafayette says a county policy impedes first-time voters.
Common Cause Indiana joined a formal complaint filed with the Indiana Election Division that argues the policy is illegal.
Ken Jones, voter services chair with the local chapter of the League of Women Voters, often drops off stacks of forms from voter registration drives at high schools and college campuses.
Under a policy in Tippecanoe County, however, those forms are considered the same as being mailed in, meaning some first-time voters must then show proof of residency.
"It's not something that a high school senior easily can provide because they don't rent yet, they don't have a utility bill," Jones says. "They might have a bank account, so it's not impossible."
In a complaint filed with the Indiana Election Division, Jones and Julia Vaughn, executive director of left-leaning Common Cause Indiana, say the policy is an "imposition of an additional and unlawful voter identification requirement."
"Tippecanoe County isn't allowed to make up additional regulations and rules regarding elections," Vaughn says in a follow-up interview with News 18.
Republican Clerk Julie Roush wasn't available Friday for an interview. But in a news release, Roush deflects blame back to voter advocates, saying the writing is often illegible on what she calls "harvested applications."
"That sounds very much like Republican talking points trying to impugn the integrity of the election," Vaughn says.
Roush argues no voter registration forms were rejected due to lack of residency documents. But the complaint points to at least one provisional ballot not counted.
"It's not productive," Jones says of the poilcy. "It makes an age group that's already unlikely to vote, because they don't have the habit, then face additional barriers. Whether it's one or whether it's 100, it's a big deal."
Representatives for the League of Women Voters of Greater Lafayette and Common Cause Indiana say they're willing to take the issue to court.
Members of the Tippecanoe County Board of Elections announced Friday they'll meet in executive session Tuesday to discuss "strategy with respect to pending litigation."