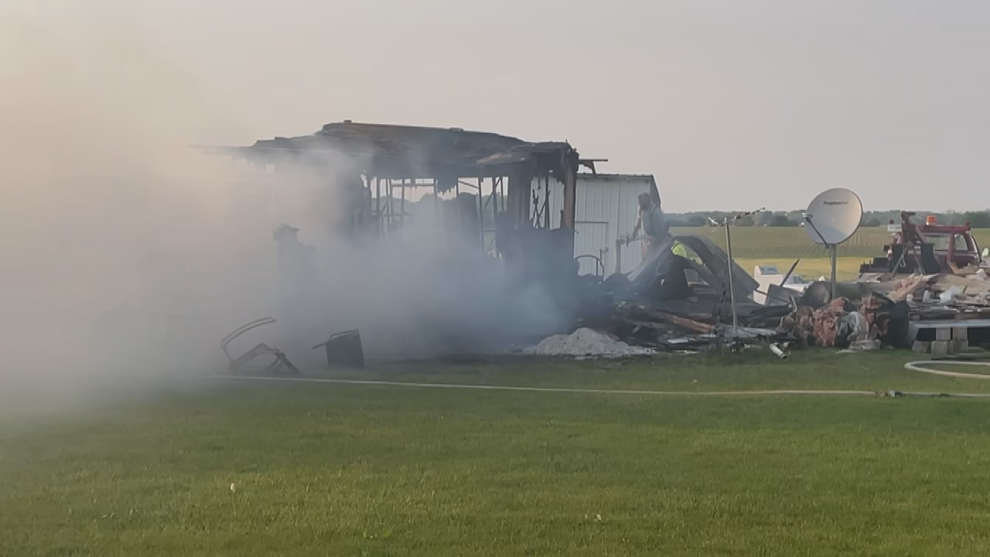 CLARKS HILL, Ind. (WLFI) - A mobile home in Clarks Hill is a total loss after a fire destroyed it.
Fire crews were called to the 10000 block of East C.R. 1200 South just before 7 p.m. Wednesday for a report of a fully engulfed home. The fire also spread to the garage next to the mobile home.
Sheriff's deputies at the scene told News 18 the official cause of the fire remains under investigation, but they do say it may have involved a cigarette.
No word yet on whether anyone was in the mobile home at the time of the fire.
News 18 will provide updates on the investigation as they become available.