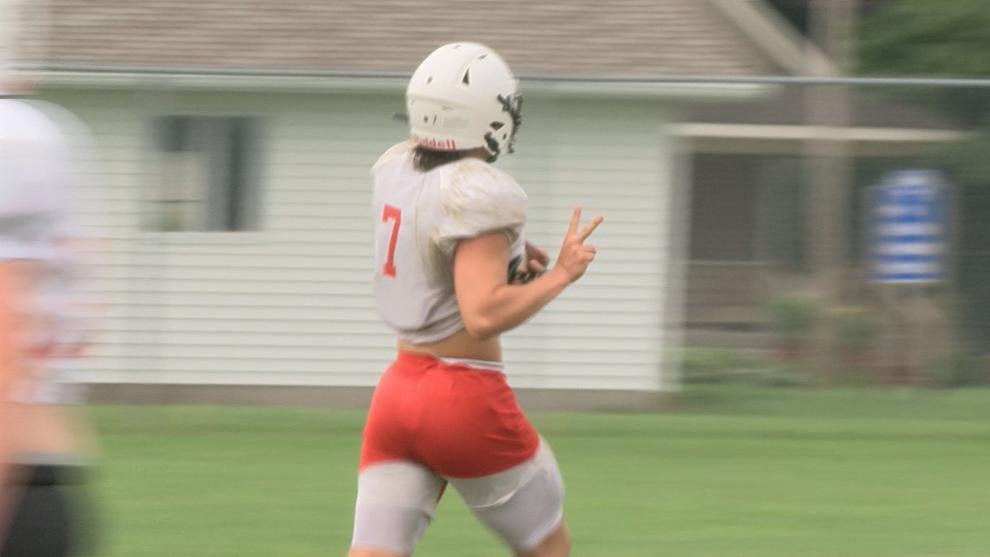 LAFAYETTE, Ind. (WLFI) — As we count down closer to high school football's 2022 kickoff many teams are putting on the finishing touches in order to have a successful season.
However, one team is putting in new plays ahead of the new season, and let's just say they're focused on the long game.
The Frontier Falcons are our next stop on our camp Frenzy tour.
Under the leadership of brand new head coach Derek Dean, the Falcons are looking to soar a lot farther than they did last year.
Dean said he's extremely excited to be taking over the helm of the program.
He told Sports 18 that there will be a lot of new things within the program. Some of those include running a brand new offense, getting the players in pads more, and being more physical in games.
To up the physicality, Dean said the Falcons have not stopped lifting weights since last football season.
He told us that his team is faster, stronger, and bigger. He added that he can't wait to take to the field to see his team play.
Dean said, "This summer has been really crazy for us, there's been a lot of change. I think I've built a great relationship. I've been with these guys for the last three years in the weight room with them every morning. I feel like I have a really good relationship, so I hope they're excited because I am, and I think morale is pretty high"