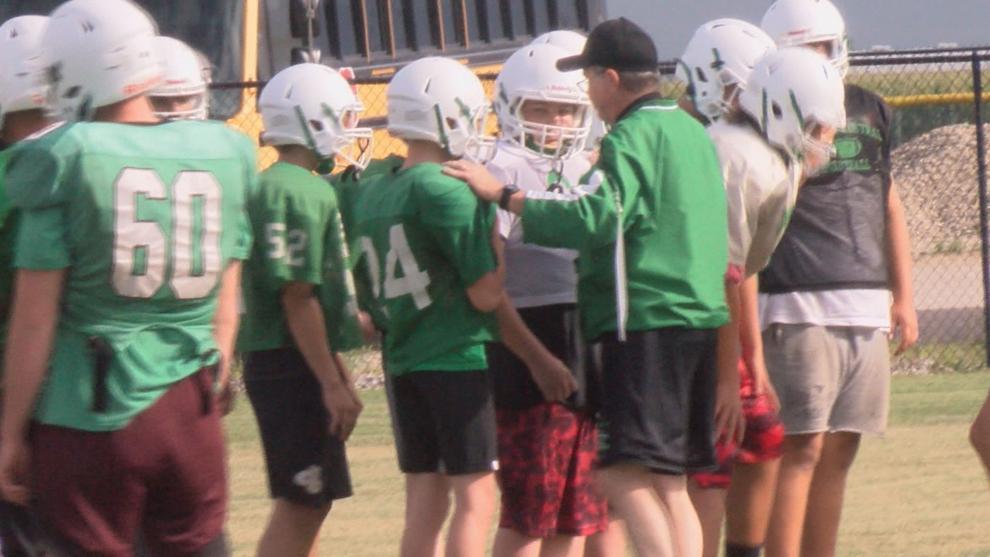 LAFAYETTE, Ind. (WLFI) — The first week of August means we are officially underway with fall sports. Some fall sports have already started their seasons, while others are training and awaiting their first game.
Up next on our Camp Frenzy tour is the Clinton Central football team.
The Bulldogs are looking forward to another challenging year of football. Just like last year, they're kicking off the 2022 season against a tough 4A opponent, the Frankfort Hot dogs.
However, that's not scaring Head coach Tracy Rosa's team.
In fact, Rosa told Sports 18 that he's been working on this upcoming season since January.
He says last year his team lost 5 games in the last 5 minutes of play. In order to make sure the team plays till the last whistle, Rosa said he's been focusing on conditioning this summer.
He added that he's proud of all the work his kids put in this summer so far, but he said the work isn't done just yet.
Rosa said, "We've got to be smart, we've got to be physical, and we can't wait for tomorrow. There's nothing than when these boys graduate as seniors to sit back and say 'if only.' You know, we want them thinking 'I've got to do it now so I have those memories afterwards.'