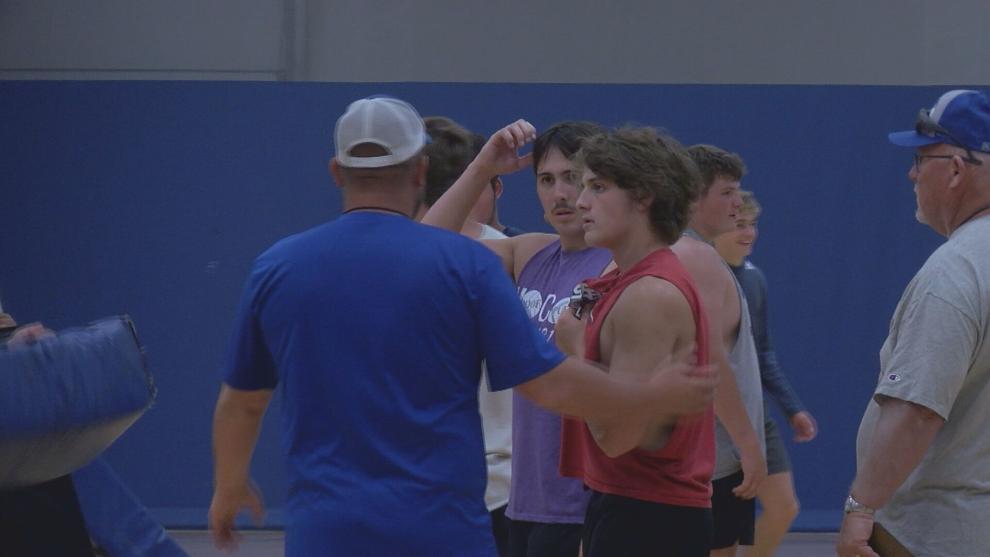 LAFAYETTE, Ind. (WLFI) —The Carroll Cougars are the next school we are highlighting on Camp Frenzy. The Cougs are as ready as ever to get the season underway and pick up where they left off.
The Cougars finished in fifth place last year in the Hoosier Heartland conference. However, that finish didn't entirely cover how the rest of the Cougar's season played out.
In fact, the Cougs would go on to win a sectional title and have a 69 percent winning percentage.
That breakout year for Carroll set new expectations heading into this season.
Head Coach Blake Betzner said winning the conference this year is a must, along with defending their sectional title.
Betzner added in order to meet those goals he's been focusing on strength training with his team. He told Sports 18 that his staff is already seeing a huge difference in their athletes and that they seem well prepared for the upcoming year.
Betzner said, "I mean if you watch them at practice they have a lot of fun but they work hard. They push each other in the right ways, I mean we've just had a phenomenal summer. I couldn't imagine it going any better than it has. So we got great numbers again, but the kids are working their butts off."