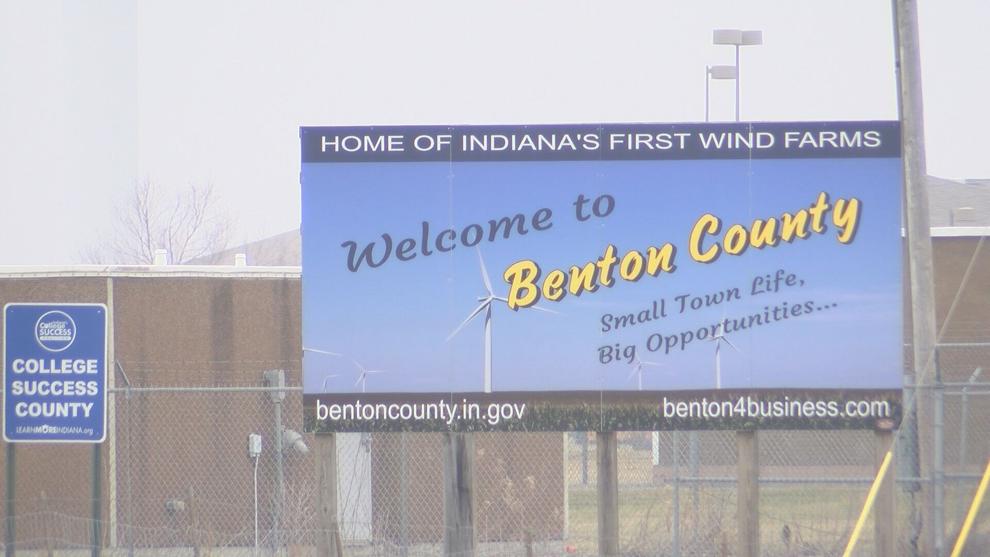 BENTON COUNTY, Ind. (WLFI) — A fight for underground land is boiling over to the surface.
Benton County residents and elected officials want more information about BP's possible plans to pipe carbon captured from its Whiting oil refinery to massive, underground sandstone deposits in Benton County. 
Nationally, industries are eyeing the porous rock to store carbon that would otherwise be released into the atmosphere.
"It's a huge, huge volume when you think about," says professor Doug Schmitt, associate head of Purdue University's earth, atmospheric and planetary sciences department. 
"This whole area has been very prospective for carbon sequestration because of this sandstone that lies at various depths beneath us," Schmitt adds.
House Bill 1209 outlines property-owner rights and sets parameters for companies planning to sequester carbon in certain underground parts of Indiana. Jeff Cummins, director of state government relations for Indiana Farm Bureau, advised legislators on the bill.
"The ultimate goal was to treat this as any other property right," Cummins says. "If you found oil, coal or gas on your property, you'd be paid for that, compensated, as well as your neighbors, and notified of any projects going on in your area."
BP must reach agreements with 70% of landowners above the sandstone deposits, per the new state law, before proceeding, Cummins says. Before the bill passed, such agreements weren't required, giving property owners less sway in the decision-making process, he adds. 
"I know they're reaching out to landowners, they're presenting folks those contracts," Cummins said. "But we're not privy to every last detail of what they want to do and when they want to do it."
The deposits are located 2,500-3,500 feet underground. Schmitt had this to say about the effect a leak might have on drinking water in the area:
"You can never say there's no risks to anything, right? ... If some got out, it would change the chemistry of the drinking water a little bit, right?" Schmitt says. "So that is a concern."
Benton County Commissioner Mike Freeland says there's a lot more to learn about the project. He fears BP is "putting the cart before the horse" and not doing enough to inform the community.
News 18 reached out to BP for comment. A spokesperson confirmed the company is exploring carbon storage in Benton County and provided the following statement:
"We are exploring opportunities for safe, secure, permanent carbon storage in Indiana as we look to invest in the US energy transition and transform our company. Carbon capture and storage can help Indiana industries reduce their carbon footprint and remain competitive in a net zero world."